Who Invented Root Beer Floats?
What Genius Do You Have to Thank For the Root Beer Float?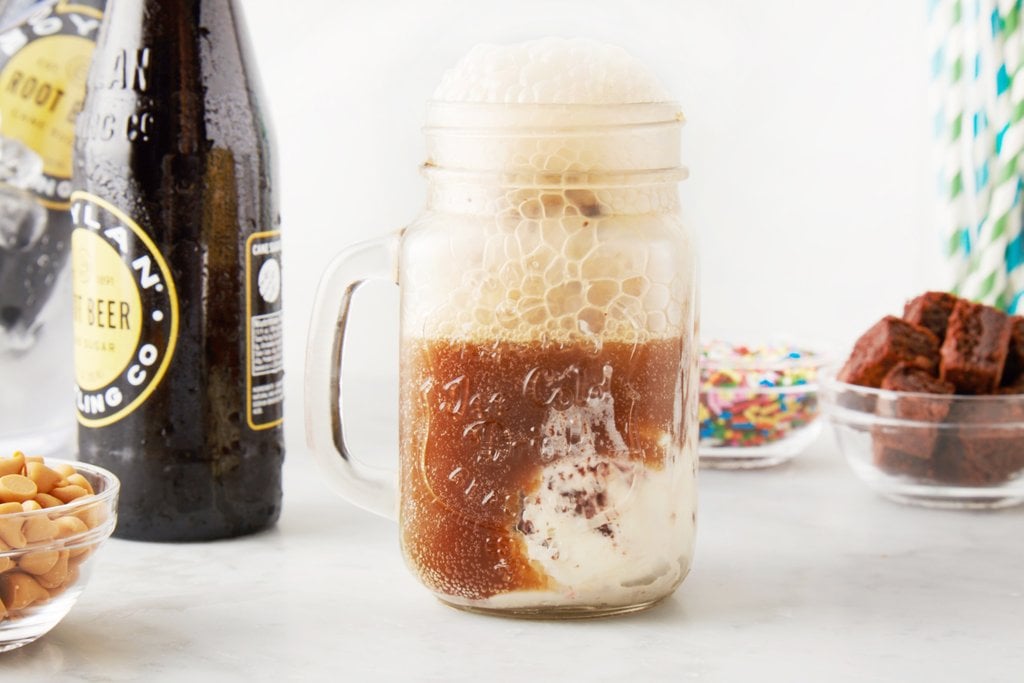 The root beer float, a simultaneously sweet and refreshing dessert-beverage made of fizzy root beer and thick vanilla ice cream, is a dessert people have enjoyed for decades. Whom do you have to thank for the blissful invention? His name was Frank Wisner, the owner of Cripple Creek Cow Mountain Gold Mining Company in Colorado.
It's said that on an August night in 1893, Wisner gazed out of a window as he thought about the root beer sodas he was inventing. When he noticed the full moon shining over the snow-capped Cow Mountain, he was instantly reminded of a scoop of ice cream. The next day, he dropped scoops of vanilla ice cream into Myers Avenue Red Root Beer. The result was a frothy, creamy beverage tasting strongly of honey, bourbon vanilla, and cloves, softened by sweet ice cream. It was a hit that locals called the "Black Cow," and today it's enjoyed nationwide as the root beer float.
You may not be able to personally thank Wisner for his creativity today, but you can definitely show appreciation by whipping up a root beer float of your own.
Image Source: POPSUGAR Photography / Diggy Lloyd