Whole Wheat French Toast With Agave Glazed Figs
What Else Says 'Happy Weekend' Better Than This Figgy French Toast?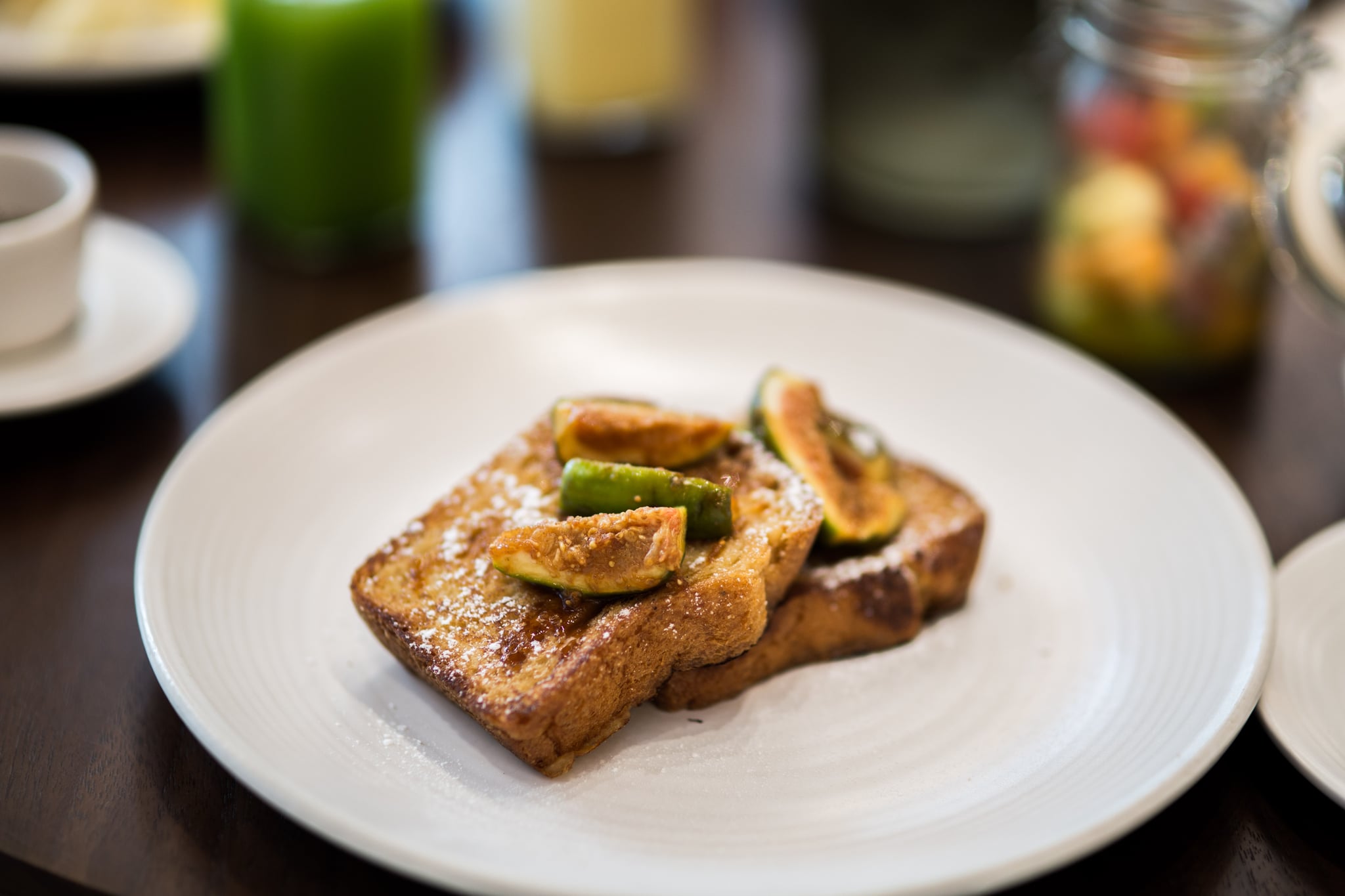 Dubai Hotel, Manzil Downtown, shares their recipe for whole wheat French toast with agave glazed figs – the perfect dish to celebrate the weekend.
French Toast
Manzil Downtown
Ingredients
1 loaf whole wheat bread uncut
8 whole eggs
¼ cup low fat cream
1 tsp ground cinnamon
1 tbsp butter
1 tbsp agave syrup
8 whole figs, cut into quarters
Directions
Cut the bread into approx. 3cm thick slices.
In a bowl mix together the eggs, cream and cinnamon. Transfer to a shallow baking tray.
Cut the fresh figs into quarters and set aside. Heat a pan to medium heat and add the butter and figs. Sauté for 2-3 minutes and add the agave syrup. Remove from heat.
Dip the whole wheat bread into the egg mixture on both sides (approx. 2-3 seconds per side).
Put a nonstick pan on medium heat. Cook till nicely browned on both sides. Transfer to a plate and top with figs.
Note: Purchase pure maple syrup, not the pancake syrup. Pancake syrup contains unhealthy sugars and chemicals.
Information
Category

French Toast

Cuisine

French

Yield

2-4

Total Time

14 minutes, 59 seconds
Image Source: Manzil Downtown