Why Does Pizza Make People Happy?
This Is The Reason Why Pizza Makes You So Happy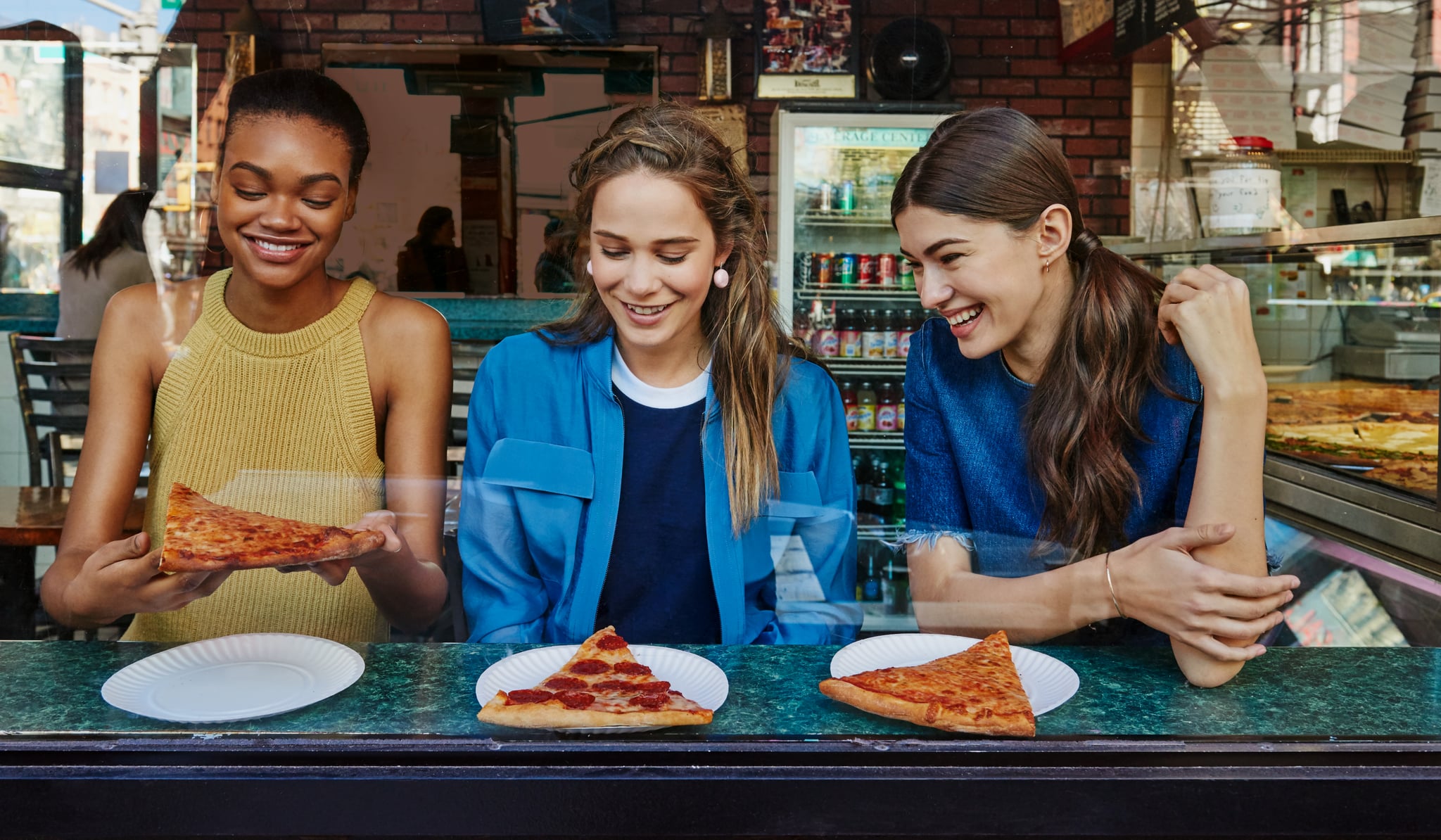 DiGiorno conducted a pizza experiment, bringing in facial recognition and emotion-tracking software along with data scientists to discover what about pizza makes us happy. The study discovered something unexpected. Partygoers expressed the most happiness from the anticipation of pizza. The charts show a surge in happiness when the experimentees could smell the pizza baking in the oven and see the pizza coming out of oven. In fact, they acted 20 percent more joyful than they did actually eating the pizza. This makes sense considering other studies have proved that anticipating experiences makes people happy. This sure does shed a whole new light to the term delayed gratification.
Image Source:
POPSUGAR Photography / Maria del Rio
Product Credit: Madewell top, Kathleen Whitaker earrings Center: American Apparel t-shirt, Tibi jacket, Surface handmade earrings Right: 3x1 top, Iconery earrings