World's First Rainbow Croissants at Cafe Royale London
If You Fell in Love With Rainbow Bagels, Wait Until You See These Colorful Croissants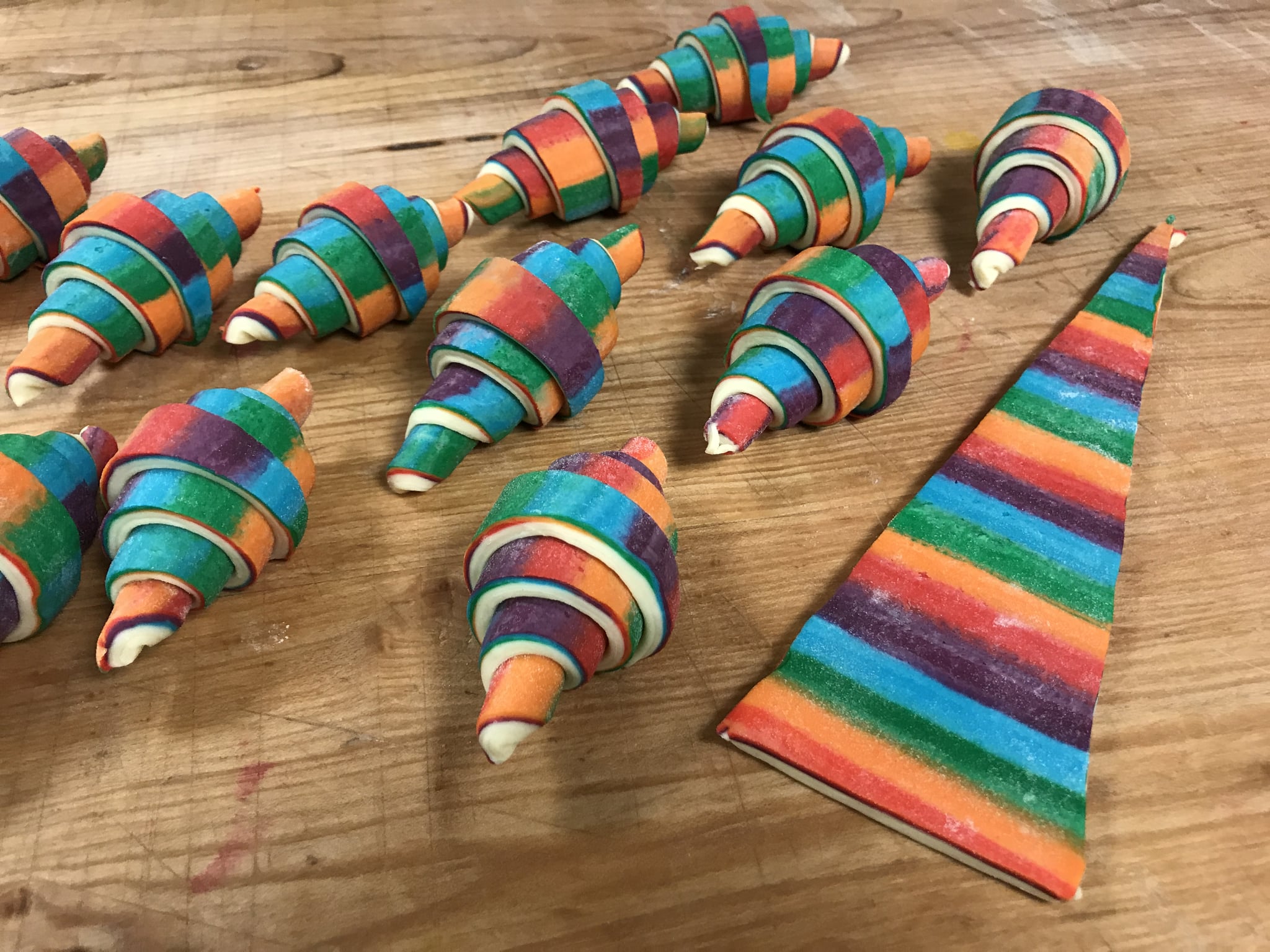 We don't blame you if you flipped out when rainbow bagels became a thing. Now prepare to get even more excited about another carb-filled treat that has become super trendy. Executive Pastry Chef and Dessert Extraordinaire, Sarah Barber, at London's Hotel Cafe Royal has come up with this bright and beautiful creations that you'll want to have for every breakfast.
Made with Lescure butter and filled with homemade Amarena cherry jam, the pastry is first laminated and chilled, before the various colors come together and it's filled with jam and baked.
If you're planning a visit to the UK soon you can pick one up for GBP3.50 or six for GBP18 in their The Cafe outlet between 8am and 11pm.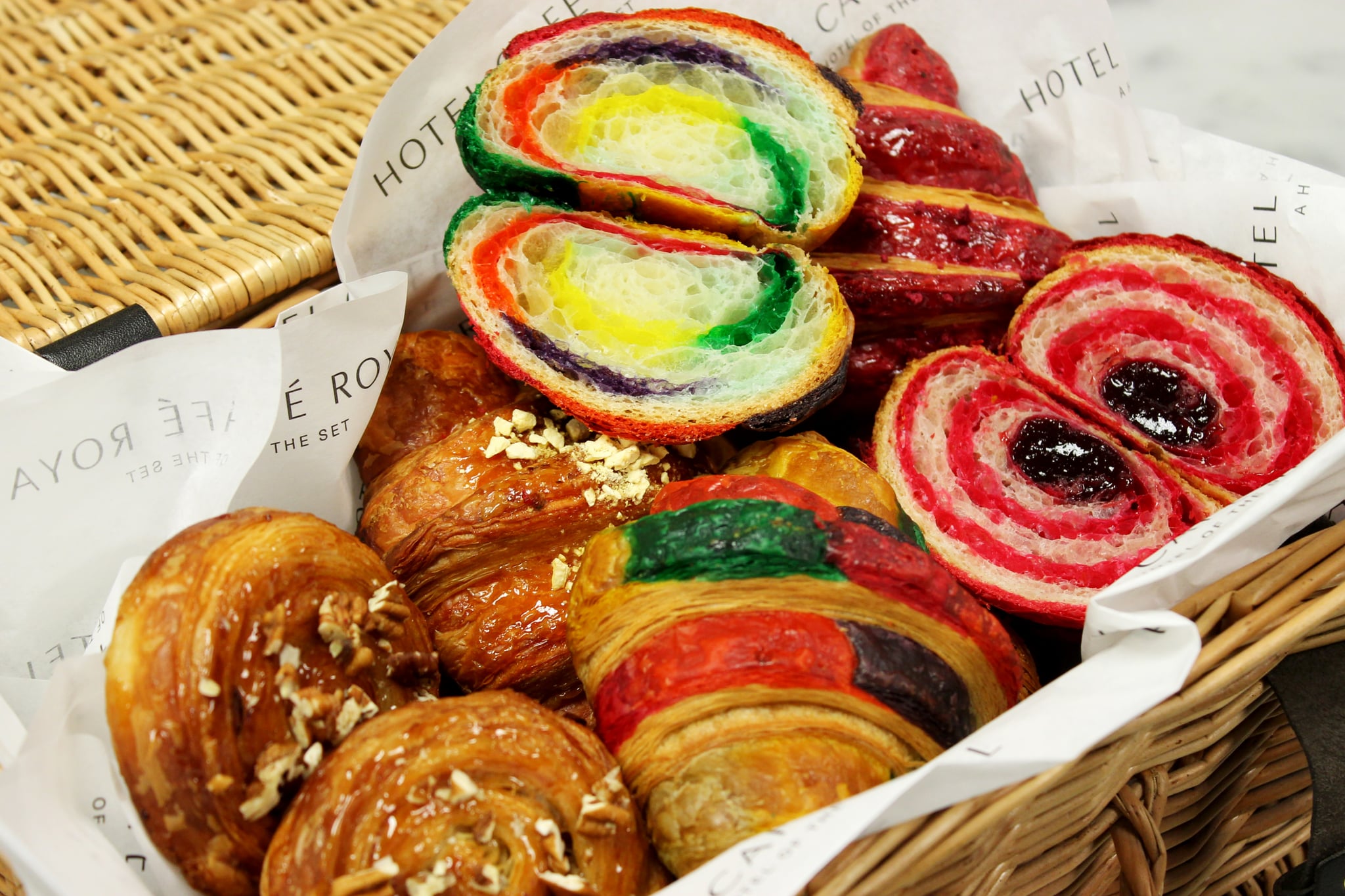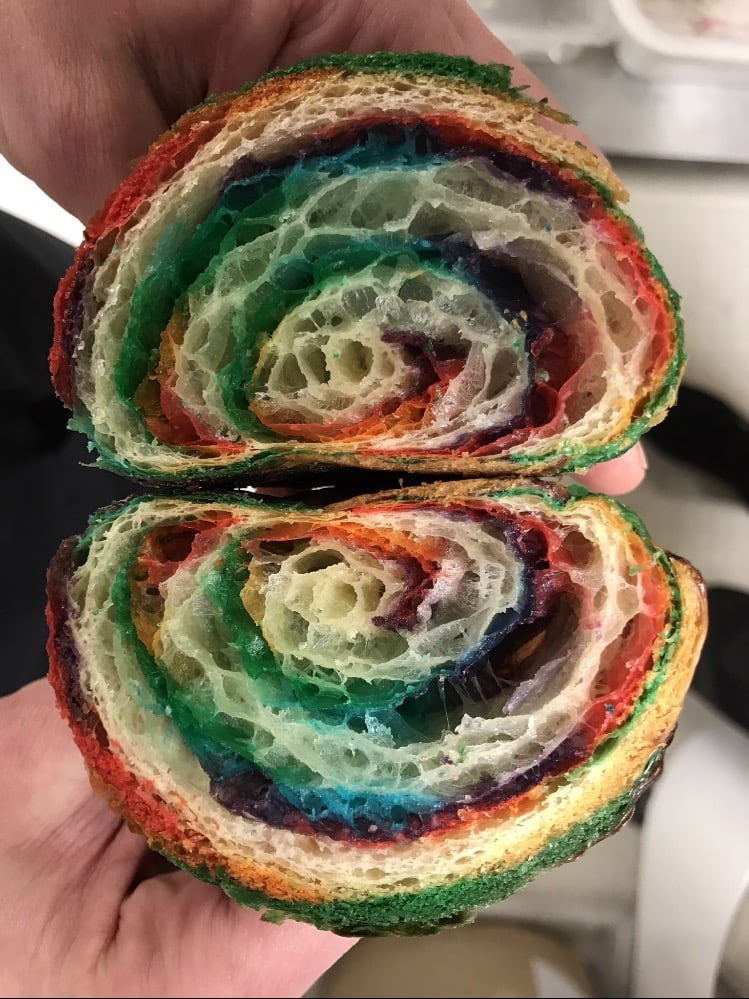 Image Source: Hotel Cafe Royal