World's Largest Tin of Caviar at Atlantis the Palm, Dubai
That Spectacular Light Show Wasn't the Only World Record Dubai Smashed on NYE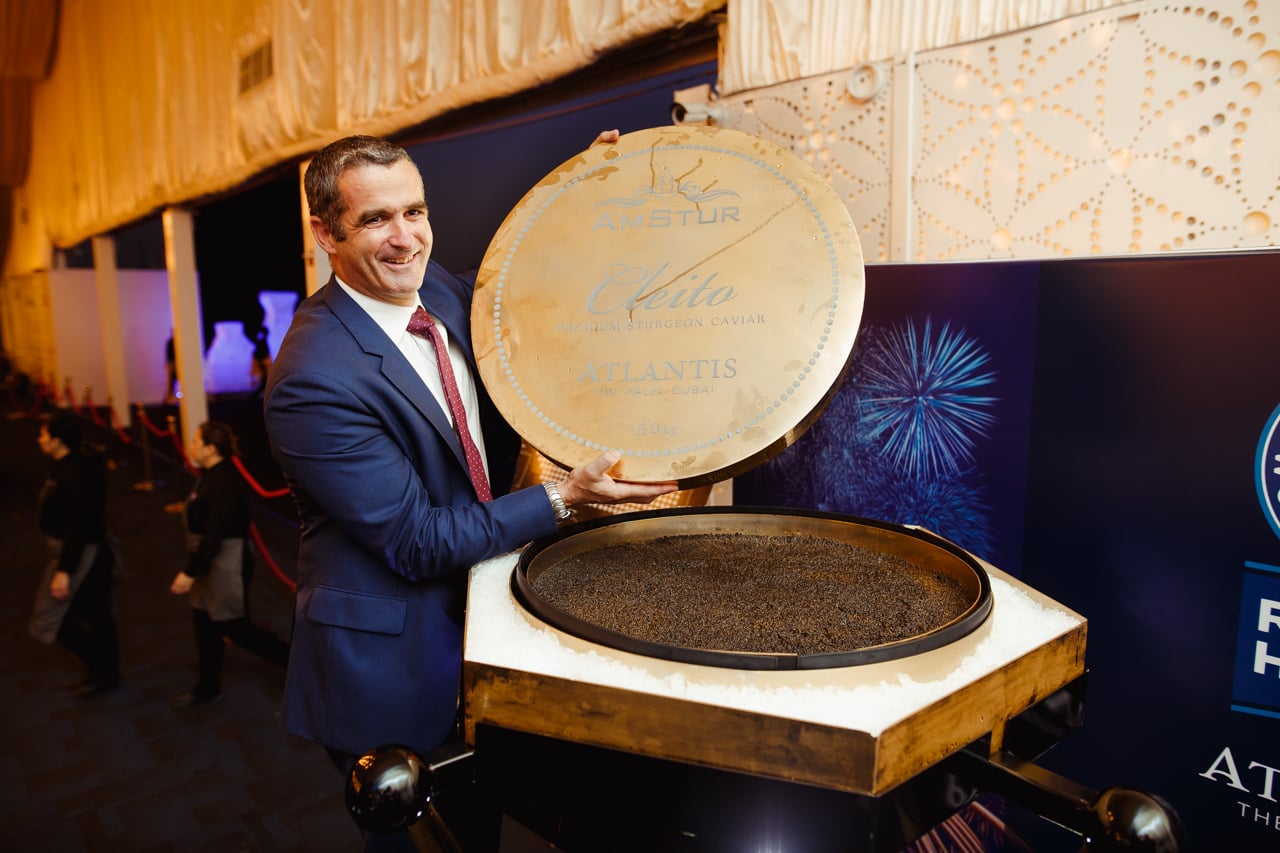 With caviar facials being super trendy at the moment, there's no doubt the stuff is very good for you in many ways. So we're all about this new Guinness World Record in Dubai. While the city was gearing up to put on an awesome light show at the Burj Khalifa, the tallest building in the world, another famous location was setting the tone for foodies.
Atlantis the Palm, aka one of the most Instagrammable places in the world, hosted the largest tin of caviar at their palatial property on the Palm Jumeirah. At 50kg, some caviar lovers there might have been able to quite literally eat their body weight in sturgeon roe at the gala dinner. Instead there was plenty to go around from the diamond-shaped AmStur tin.
A whopping 5,000 people watched the historic moment which beats the previous record in 2016 which saw a 17kg portion dished out.
"At Atlantis, The Palm we pride ourselves on creating amazing experience and everlasting memories for our guests and we welcomed this opportunity to introduce the luxury taste of AmStur – The World's Finest Caviar," Sascha Triemer, Vice President for Food & Beverage at Atlantis, The Palm said. "By breaking the Guinness World Record™ title for Largest Tin of Caviar, we continue to wow our guests and allow them to experience the unforgettable and seemingly impossible."
The expensive stuff comes from some of the oldest fish in the world (sturgeon date back 200 million years!) and was enjoyed by the Ancient Greeks and Romans. The best is judged on texture, size and maturity and thanks to it's omega 3 fatty acids, it may even help alleviate depression.
Now, there's an excuse to load up on the stuff!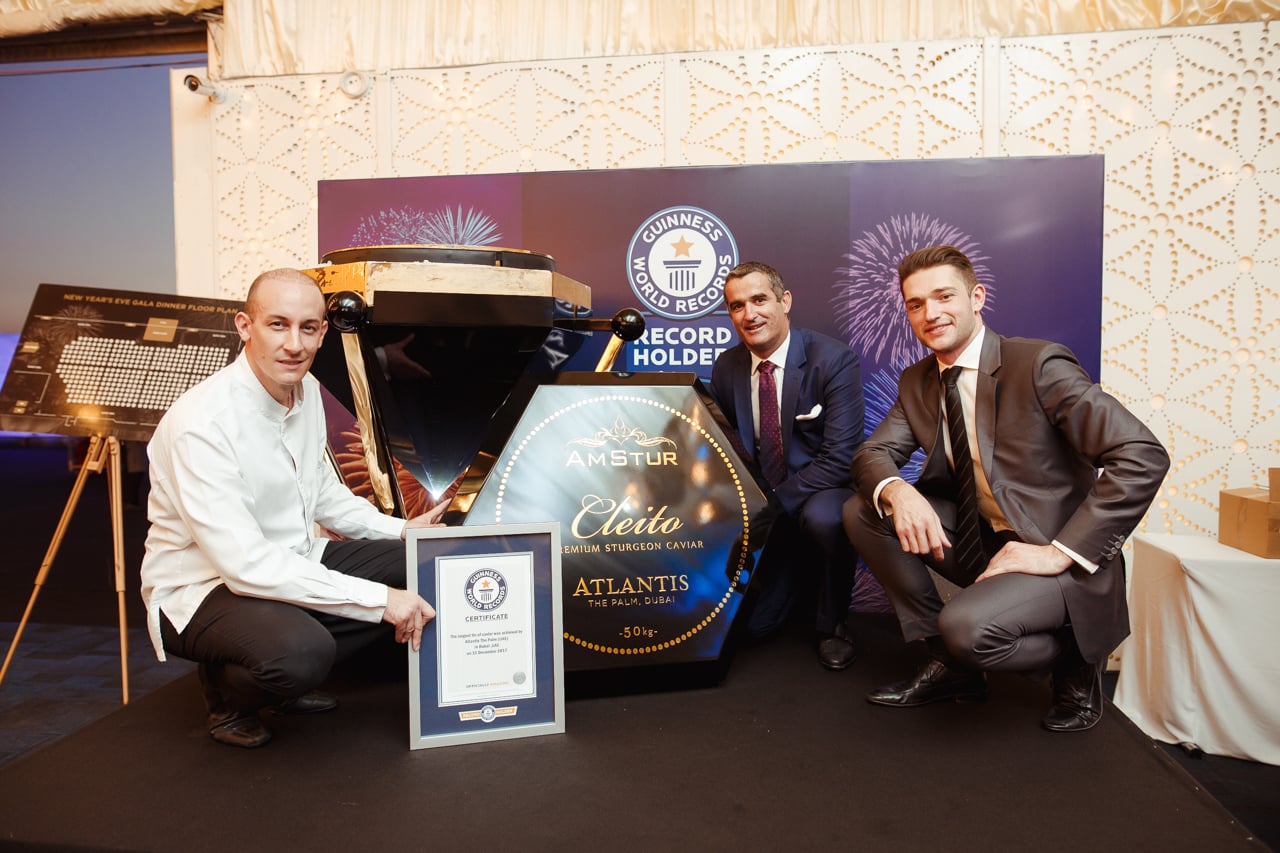 Image Source: Emaar