World's Most Expensive Burger Sells For $10K in the UAE
The World's Most Expensive Burger Has Been Sold in the UAE and Raised $10K For Charity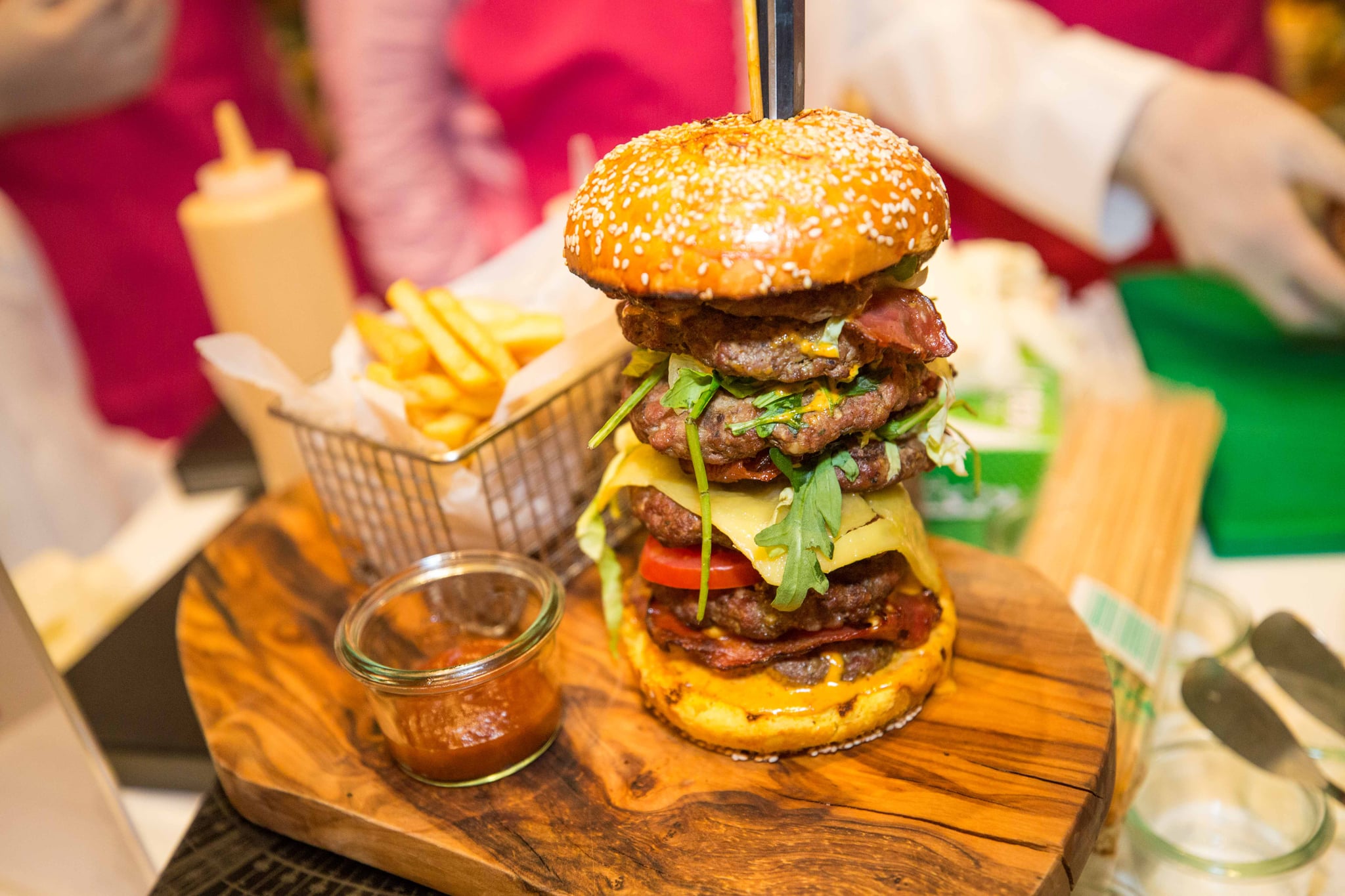 The Middle East has seen some pretty extravagant burgers in its time but nothing is quite as impressive as this. The world's most expensive stack of patties and bun has sold for AED36,700 – that's a stonking $10,000! Three other similar meals were bought but the person who forked out the most was a UAE magazine owner. It was all part of Pink Caravan's Pink Bite event, where Sheikh Mohammed bin Abdullah Al Thani of Sharjah and team helped raise AED105,755 for breast cancer.
The Seven Emirates Burgerstack was put together at Galeries Lafayette inside The Dubai Mall, using 7 Al Jissiri with aged cheddar, veal bacon with 7 spices and Harrisa burger sauce in a brioche bun.
"I have been an ambassador of Pink Caravan since the very beginning, and I am extremely honored to be here today. Two years ago we broke the world record by selling one burger for $7,000, and this year we wanted to top that. Of course, all proceeds will go to breast cancer awareness and free detection at an earlier stage," Sheikh Al Thani said. "I am so proud of the charitable spirit of the people here in the UAE. We may be celebrating 2017 as the 'UAE Year of Giving', but for the people of this nation every year is."
We couldn't agree more!