Zuccini Fritters From Turkish Restaurant Besh Dubai
These Zucchini Fritters Make the Perfect Starter To Your Turkish National Day Meal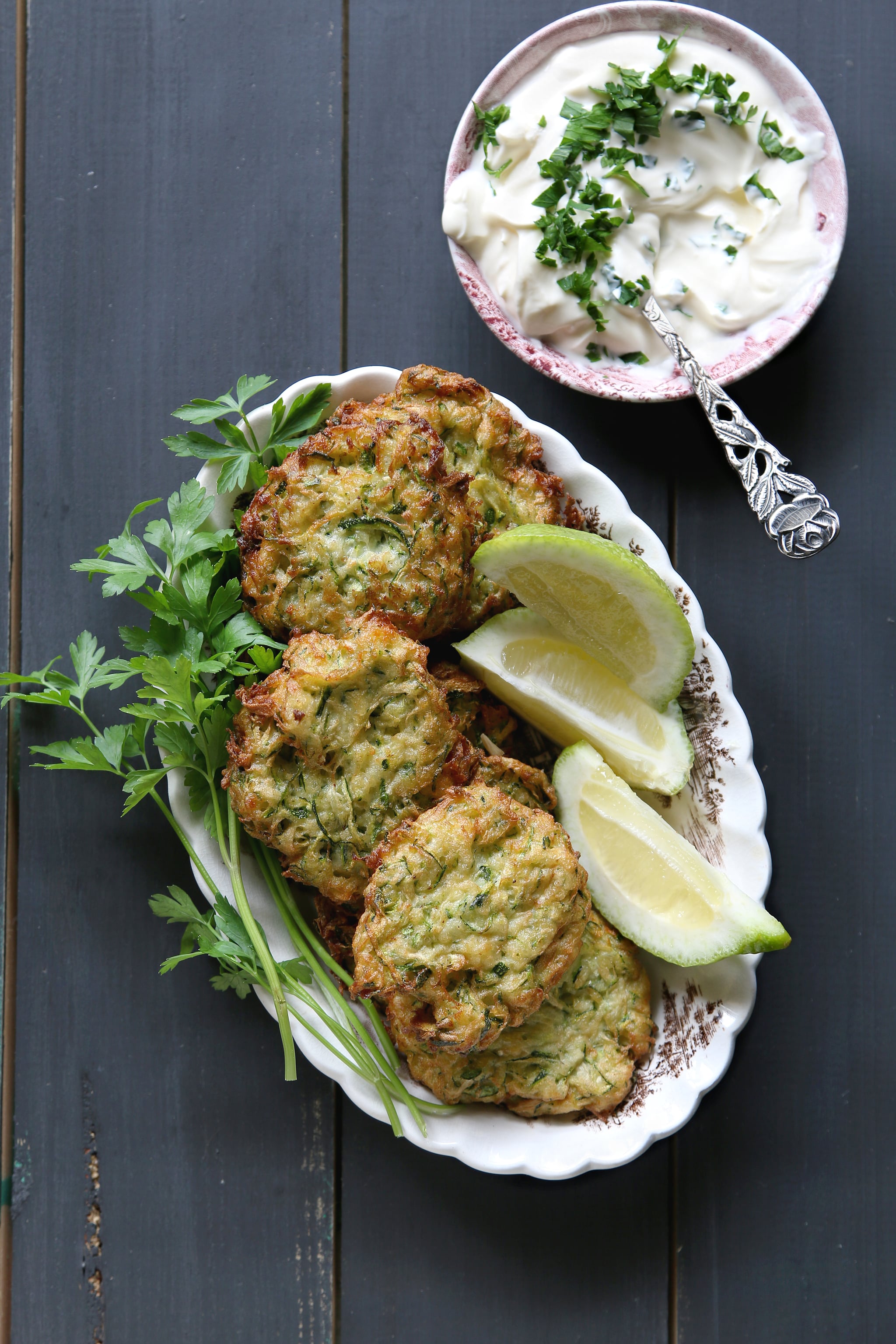 To celebrate Turkish National Day (October 29), try making Mucver - zucchini fritters that are perfect as a starter to any traditional meal from the country. Then head to Besh Turkish Kitchen in Dubai to enjoy it cooked by expert chefs.
Mucver (Zuccini Fritters)
Besh Dubai
Ingredients
500gr zucchini, peeled and grated
100gr carrots, peeled and grated
50gr beyaz peynir (white cheese), crumbled
2 eggs
100gr flour
1⁄2 bunch of finely chopped scallions
1⁄2 bunch of finely chopped dill
1 teaspoon black pepper
1 teaspoon salt
Oil (for frying)
Directions
Squeeze the grated zucchini to remove excess water.
In a bowl, combine the grated zucchini, carrots, cheese, scallions,
dill, salt, pepper and eggs, mix well.
Add the flour gradually making sure that the mixture stays at a
pouring consistency.
Heat the oil and once hot, take a tablespoon of the batter and
drop into the oil.
Fry on both sides until it turns golden brown.
Continue with the rest of the batter and serve fritters at room
temperature.

Serve hot, with yoghurt and mint.
Information
Category

Appetizers, Finger Foods

Cuisine

Mediterranean/Middle Eastern

Yield

5

Total Time

14 minutes, 59 seconds
Image Source: Besh