Ramadan Recipes | Fattoush Salad
Here's How to Make Your Very Own Fattoush Salad This Ramadan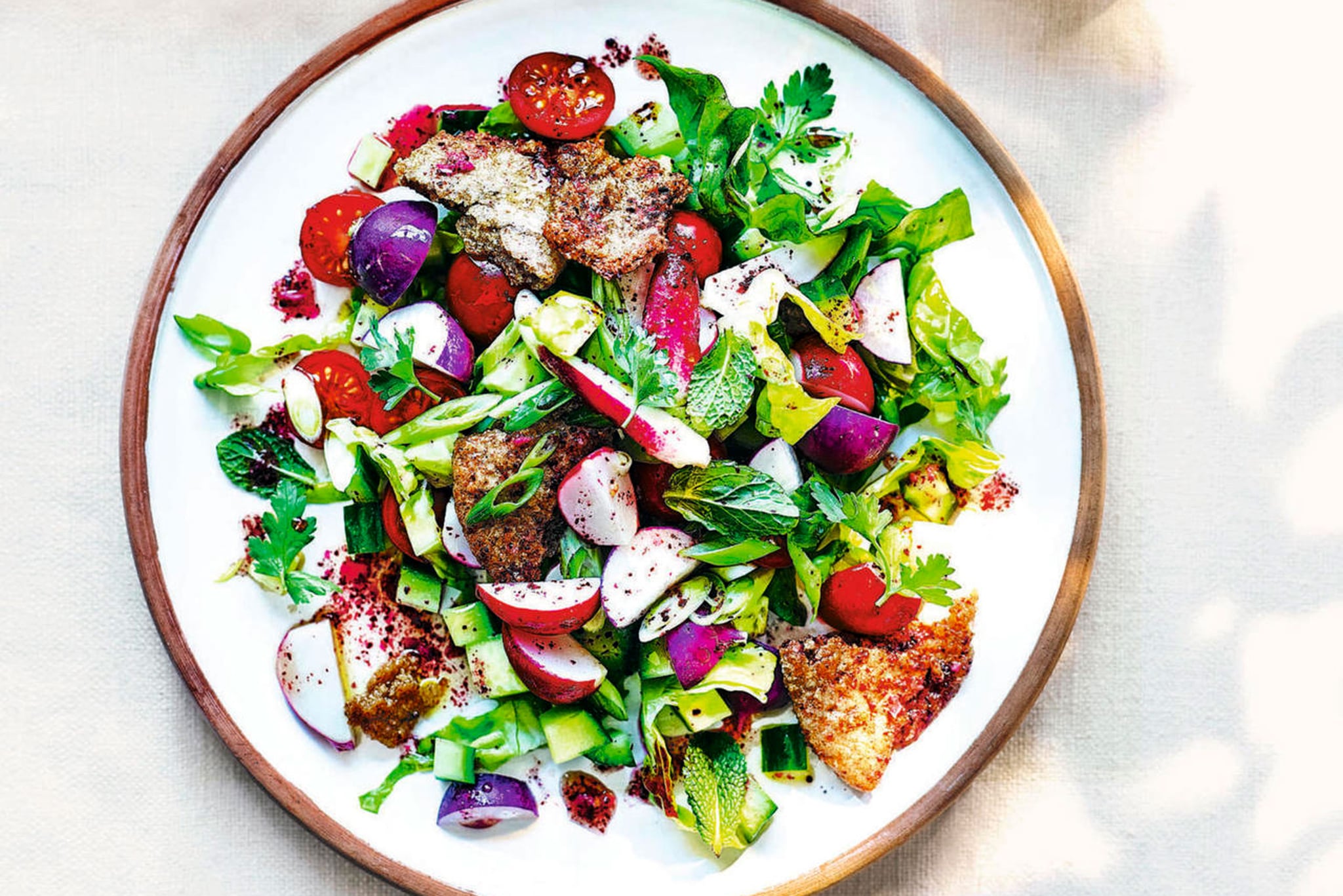 Nutritious and refreshing, fattoush salad has long been one of our go-to's when it comes to both salad and Middle Eastern cuisine.
The humble dish features the likes of cherry tomatoes, mixed greens, radishes, as well as roasted or fried pieces of khubz.
If you're a fan of the salad, or would like to try it, here's how you can make your own.
Fattoush Salad
Marks & Spencer
Notes
Ingredients are available from Marks & Spencer food halls, with selected lines also on the M&S Food app.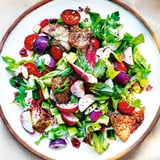 Ingredients
• 3 wholemeal pitta breads
• 1.5 tbsp olive oil
• 25g fresh mint
• 25g flat-leaf parsley
• 200g radishes
• 250g cherry tomatoes
• 1 cucumber
• 2 little gem lettuces
• 4 spring onions
• For the dressing:
• 3 tbsp fresh lemon juice
• 3 tbsp extra virgin olive oil
• 1 garlic clove
• 1 tbsp sumac
Directions
Tear into bite-sized pieces the wholemeal pitta breads. Trim and quarter the radishes. Halve the cherry tomatoes. Roughly chop the cucumber. Roughly chop the little gem lettuces. Thinly slice the spring onions. Crush the garlic cloves.
Heat the oven to 200°C/180°C fan/gas 6.
Whisk together all the dressing ingredients and set aside.
On a baking tray, drizzle the pitta with oil, season and toss to coat.
Bake for 12 mins, or until golden brown.
Roughly tear the mint and parsley leaves and place in a bowl.
Add the rest of the salad ingredients and the pitta croutons. Toss gently.
Pour the dressing over the salad, then toss.
Drizzle lightly with more olive oil and serve.
Information
Category

Appetizers

Cuisine

Mediterranean/Middle Eastern

Yield

Serves four
Nutrition
Calories per serving

308.0kCal