Ramadan Recipes | How to Make Lamb Kofta with Couscous Salad
This Delicious and Easy to Make Lamb Kofta Recipe Is What Dreams are Made Of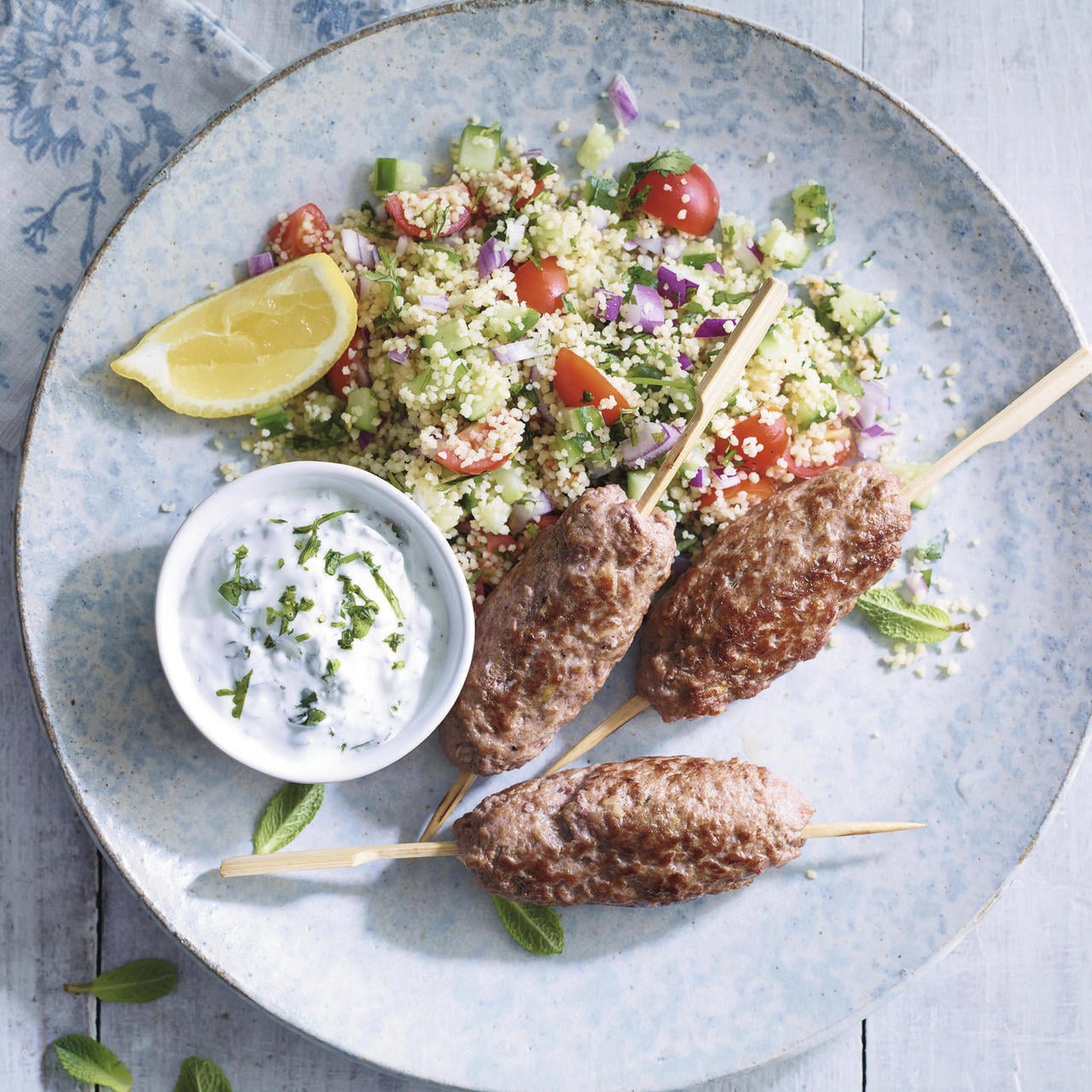 When it comes to Middle Eastern cuisine, we're massive fans of lamb kofta. We're even bigger fans of the dish when it's served with couscous salad, which is why we're in love with this easy to make recipe. PS: The dish makes for the perfect iftar meal.
For more Ramadan recipes, please click here.
Lamb Kofta with Couscous Salad
Marks & Spencer
Notes
Ingredients are available from Marks & Spencer food halls, with selected lines also on the M&S Food app.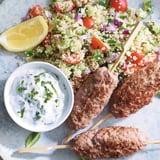 Ingredients
• 0.5 lemons
• 0.5 cucumber
• 0.5 red onions
• 200g couscous
• 250ml vegetable stock
• 250g salad tomatoes
• 2 tbsp olive oil
• 15g fresh coriander
• 2 garlic cloves
• oil
• 1.5 unwaxed lemons
• 500g minced lamb
• 1 tsp ground cumin
• 1 tsp ground coriander
• 150g Greek yogurt
• 10g fresh mint
Directions
PREPARATION
Juice the lemons. Dice the cucumber. Dice the red onions. Cut the salad tomatoes into 1cm pieces. Chop the fresh coriander. Crush the garlic cloves. finely zest one-third of the unwaxed lemons, and cut the remainder into wedges.
METHOD
Place the couscous in a large bowl and pour over the hot stock. Stir and cover with a plate or cling film and leave for 5 minutes, until the stock has been absorbed.
For the kofta, put the minced lamb in a bowl and mix together with the spices, garlic and lemon zest.
Season and divide the mixture into 2-3 balls per serving and thread onto long metal skewers.
Lightly squeeze the meat around the skewers to create sausage shapes.
Run a fork through the couscous to separate the grains. Mix in the tomatoes, cucumber, onion, oil, lemon juice and coriander.
Heat a frying pan or griddle. Brush the kofta lightly with oil and cook for 3-4 minutes each side, turning when needed.
Mix together the Greek yogurt and mint, and serve with the kofta, couscous salad and the lemon wedges.
Information
Category

Appetizers

Cuisine

Mediterranean/Middle Eastern

Yield

Serves Four
Nutrition
Calories per serving

619.0kCal