If you're looking for a spook today, we've got just the thing! New Orleans is perhaps America's most haunted city, so it's no surprise the place is full of ghosts, ghost stories, and floating entities. So, if you dare, come take a look at eight of the most frightening haunted houses — many of which are actually hotels — in the Big Easy!
— Additional reporting by Angela Elias
The Hermann-Grima House
The Hermann-Grima House [1] in New Orleans's French Quarter is said to be alive with pleasant, friendly Southern ghosts. They've been known to scatter scented rose and lavender around the rooms and light the fireplaces to make it cozy.
Built in 1831 for prosperous Creoles, it's now a museum and one of the most significant residences in New Orleans.
Source: Flickr user wallyg [2]
Hotel Monteleone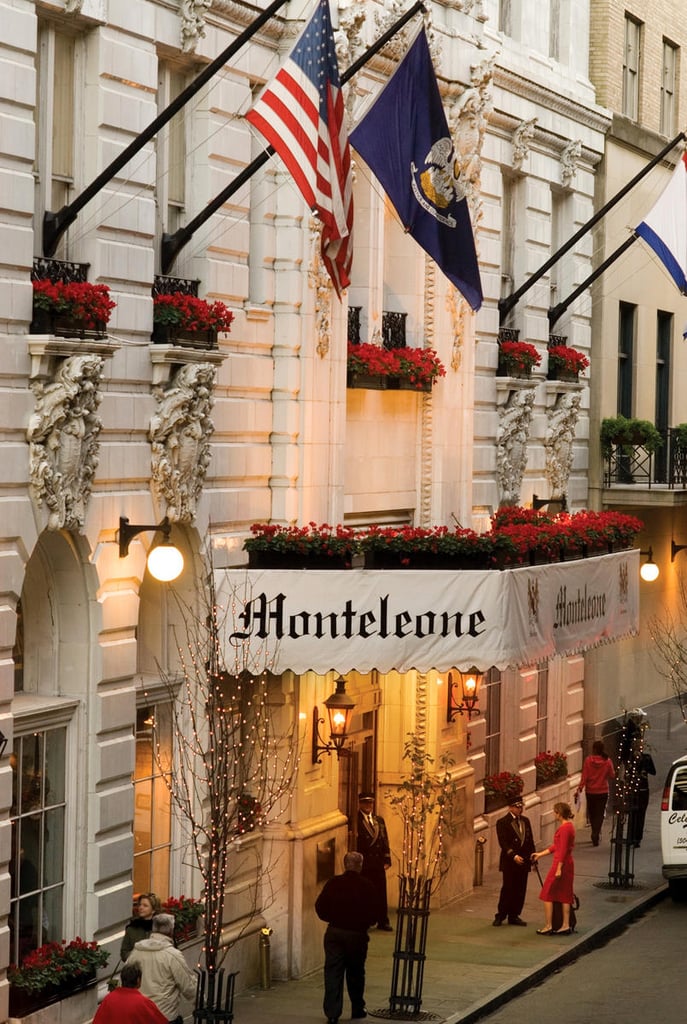 The magnificent Beaux Arts-style Hotel Monteleone [3] in the French Quarter, famous for its rotating carousel piano bar, is haunted by former owners, staff, and guests. The spirit of a jazz singer is often heard singing in a room in the middle of the night. And the spirit of children who died there of yellow fever have been seen on the 14th floor.
Beauregard-Keyes House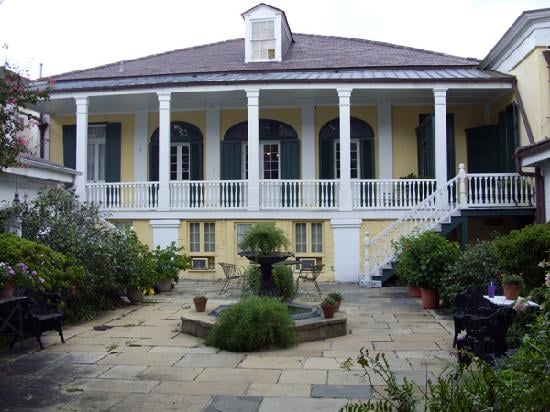 The Beauregard-Keyes House [4] is said to be haunted by its former owner, Confederate General P.G.T. Beauregard, and his troops with loud footsteps and apparitions of bloody soldiers in full military dress, as well as by a fiddle player making music.
Hotel Provincial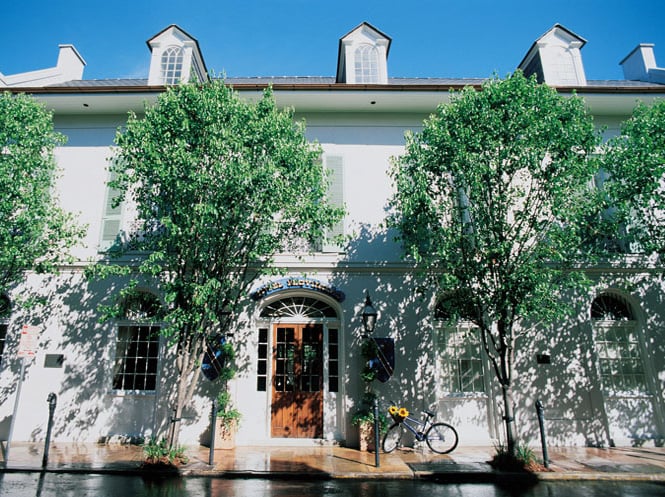 The Hotel Provincial [5], parts of which were once used as a Civil War Confederate hospital, is haunted with entities of medical staff and wounded soldiers reaching out for help and moaning. Hotel staff have seen blood stains appear and disappear on the sheets.
Le Pavilion Hotel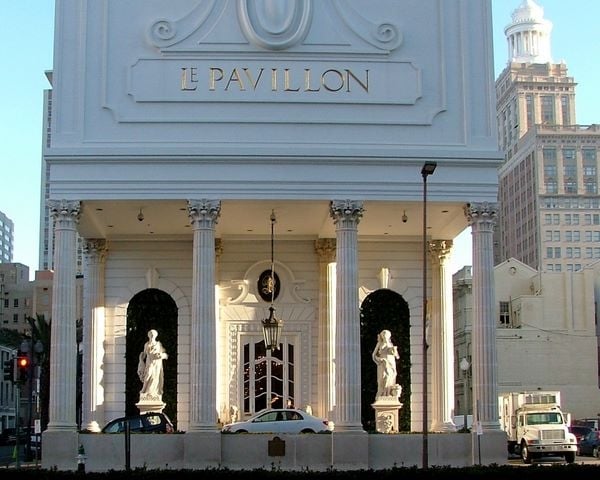 Le Pavilion Hotel [6] is said to be one of the most haunted hotels in New Orleans. Most reported is the ghost of a teenage girl named Ada from the 1840s who was struck and killed by a carriage before she was set to board a ship with her family. She is often seen pacing in the lobby and saying, "Pardon me, I am . . . very lost," before vanishing.
Old Absinthe House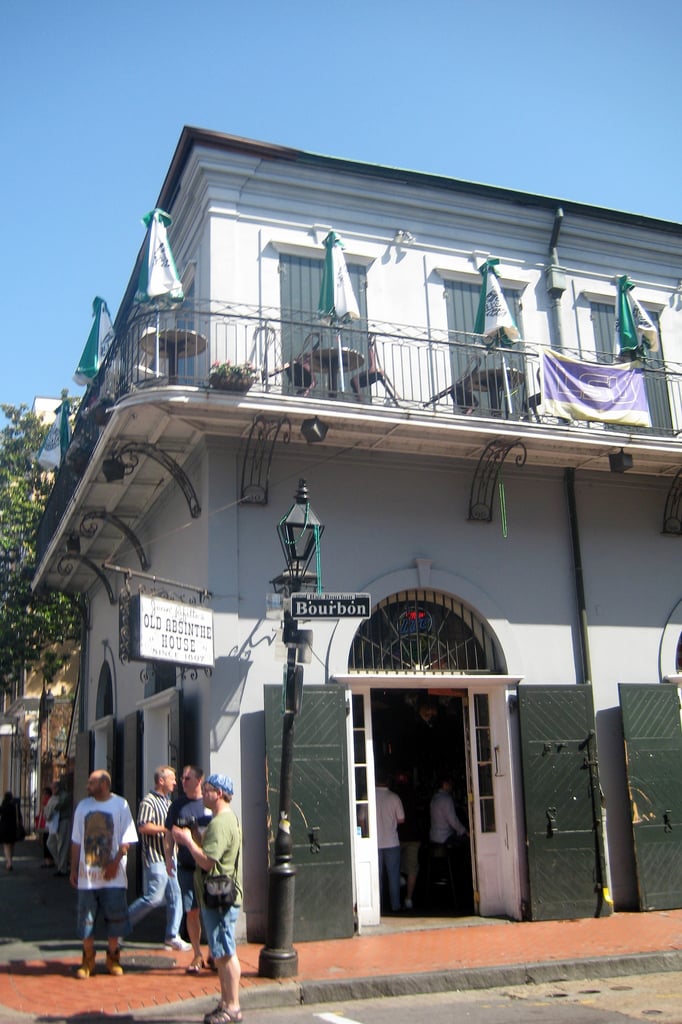 The Old Absinthe House [7], whose 200-year-old bar is famous for its enchantment-inducing cocktails, is haunted by famous customers who used to party there, such as Voodoo Queen Marie Laveau, Andrew Jackson, and Jean Lafitte. Bottles, glasses, and chairs have been seen moving around the bar, and doors are often seen opening and closing on their own.
The Columns Hotel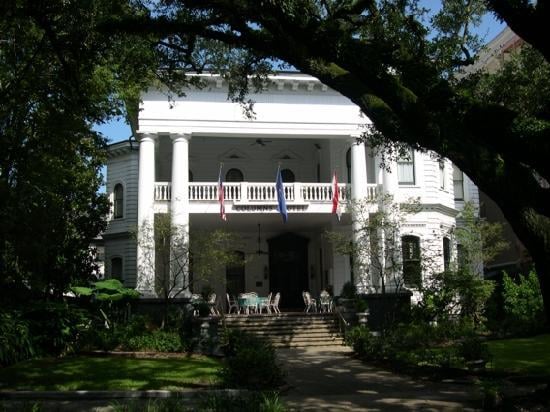 The Columns Hotel [8], the former home of tobacco merchant Simon Hernsheim, is said to be haunted by a woman in a white gown who floats around the ballroom and garden, a girl who visits the third-floor balcony, and a disembodied Southern gentleman who checks in on guests. Yikes!
Lafitte Guest House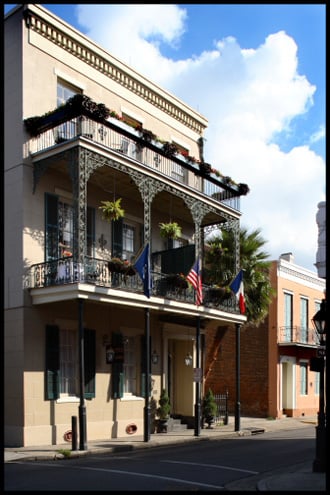 The Lafitte Guest House [9] is said to be haunted by the spirit of a baby who died there and a girl who died of yellow fever, as well as her mother. The infant and mother have been heard crying, while the girl has appeared in the mirror of the room where she died and has talked to guests who are children.