Interior designers are masters at solving decorating dilemmas, coming up with solutions that address aesthetics and function all within a specified budget. Decorist [1], an online interior design service, offers virtual creative direction at a fraction of what a traditional designer typically charges, making it an appealing option for budget-conscious consumers who don't mind taking care of installation.
When we caught wind that Decorist was joining forces with ATGstores.com [2] and Porch [3] to pull off a virtually designed house in Seattle's Queen Anne neighborhood, we were anxious to see the results. Even bigger than the seemingly big hurdle of designing an entire home virtually, was the two-week time frame in which it was all executed. With Decorist's top Seattle-based, nationally recognized designers on the job, we jumped at the chance to ask them about their go-to tips for adding major style at minimal expense.
Save With Seagrass Rugs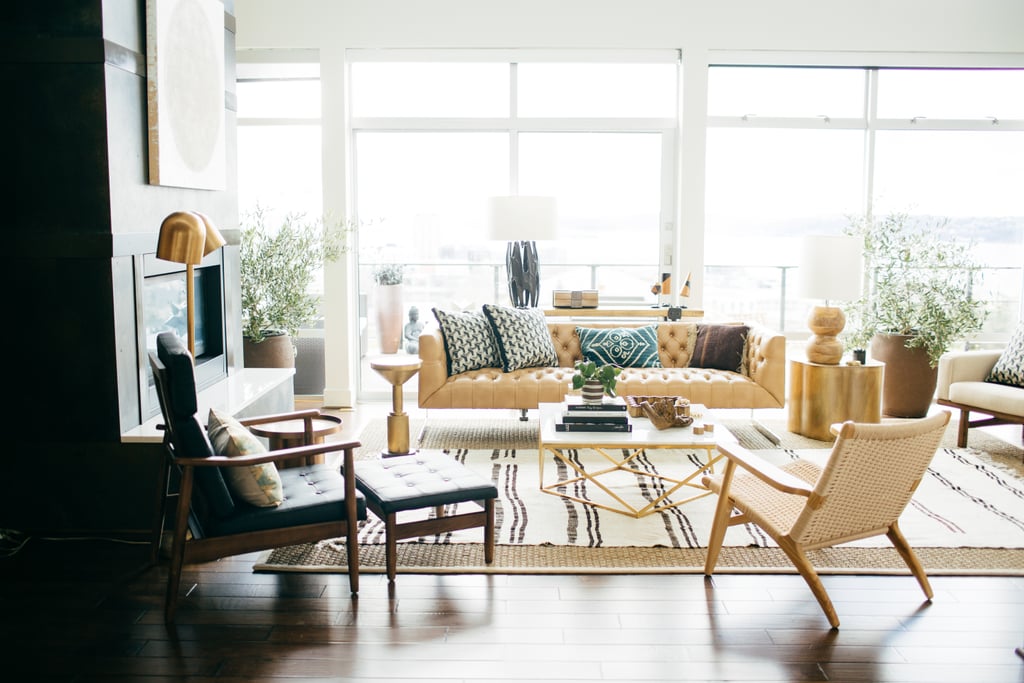 Large rugs can help anchor a room while also adding texture and warmth, but big rugs often mean a big investment. Designer Brian Paquette [4] relies on inexpensive seagrass rugs to provide a beautiful foundation that's nuetral enough to work with almost any decorating style. To take it a step further, follow Brian's lead by adding a smaller rug on top for an eclectic, layered look. Check out discount stores like Overstock.com and HomeGoods to find great deals on seagrass rugs.
Cleverly Camouflage Eyesores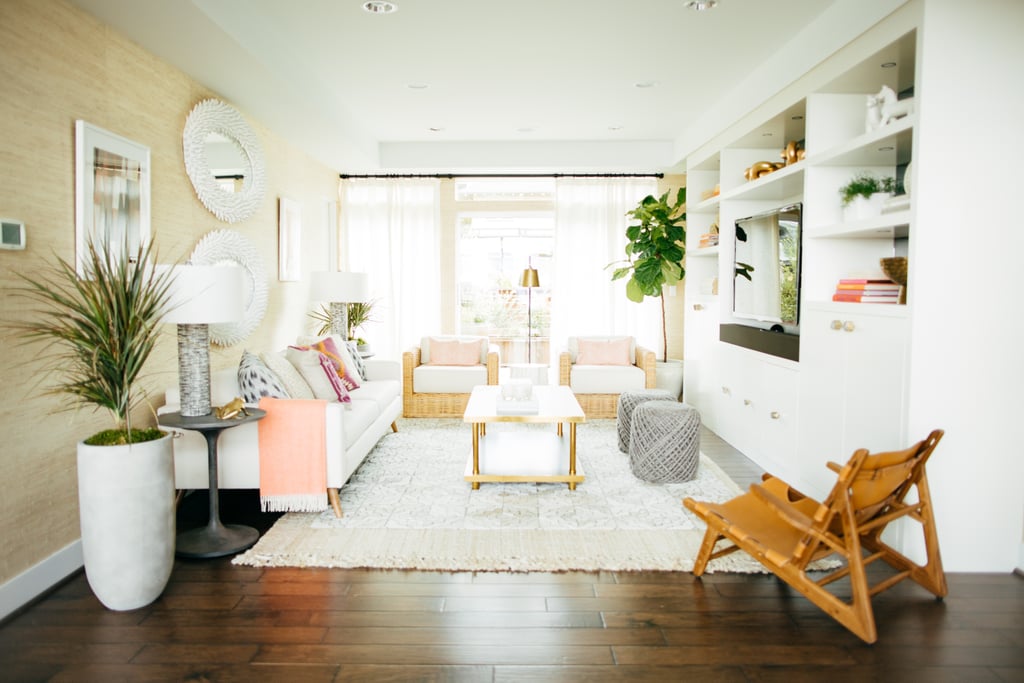 Most of us have had to deal with an unsightly but unavoidable home evil like exposed pipes, ductwork or an ugly, non-working fireplace, but coming up with an affordable resolve can feel daunting. When the designers at Massucco Warner Miller [5] were faced with the dilemma of making a distracting HVAC unit less noticeable, they turned to grasscloth wallpaper. By covering the wall and the unit in the same wallpaper and snapping the panel back into place, you hardly notice the unit. The team recommends trying this with an accent wall or even a screen to keep costs at a minimum.
Get Creative With Art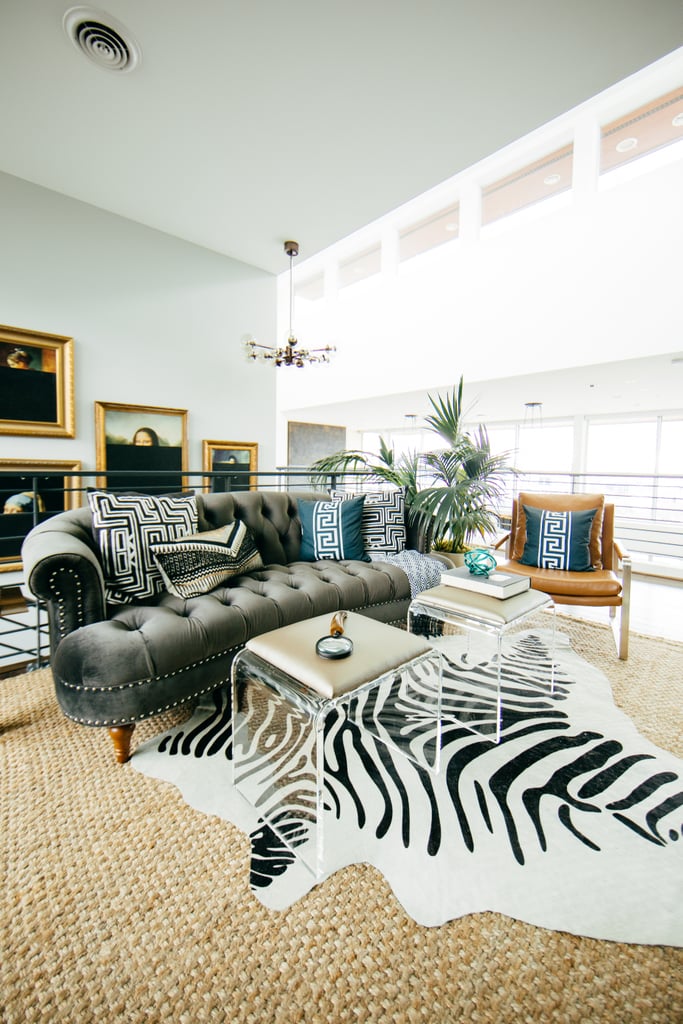 Finding affordable, original art can sometimes be a challenge, but the designers at Pulp Design Studios [6] came up with a creative solution for this home office. To replicate the look, choose inexpesive prints of classic portraits like this Mona Lisa option [7] and paint the portion just below the eyes with black paint. The result adds a cool, avant garde feel that's gauaranteed to be a conversation starter.
Add Instant Cool with Quirky Accessories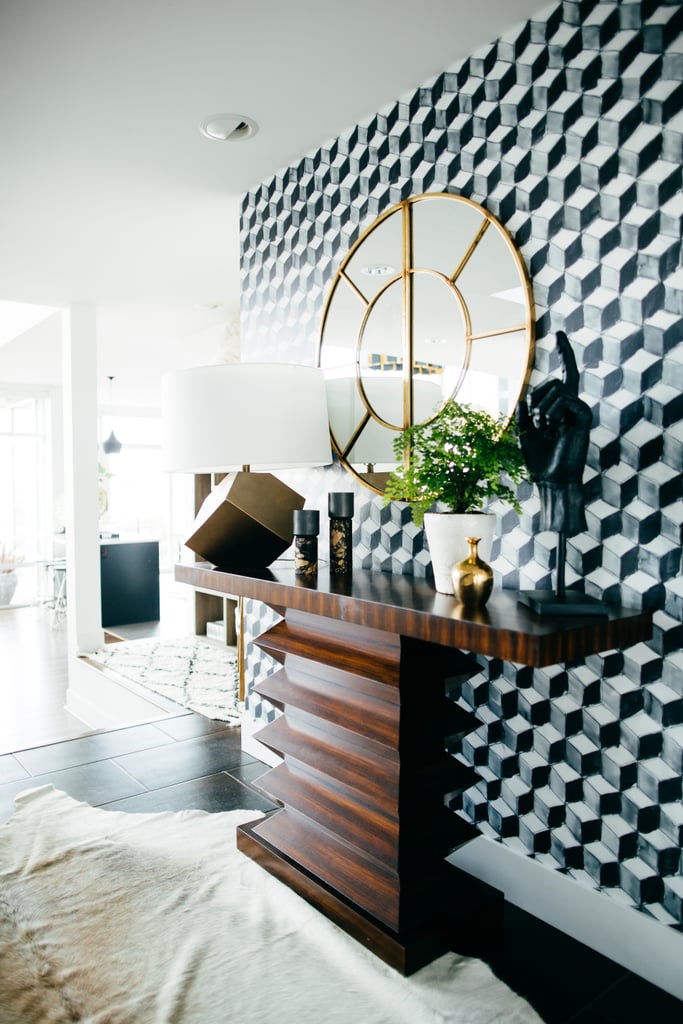 Need to make a big statement on a smaller budget? The designers at Lindhesse Design [8] recommend looking for bold, funky objects like this oversize resin finger that demands to be noticed.
Update Cabinets With a Coat of Dramatic Paint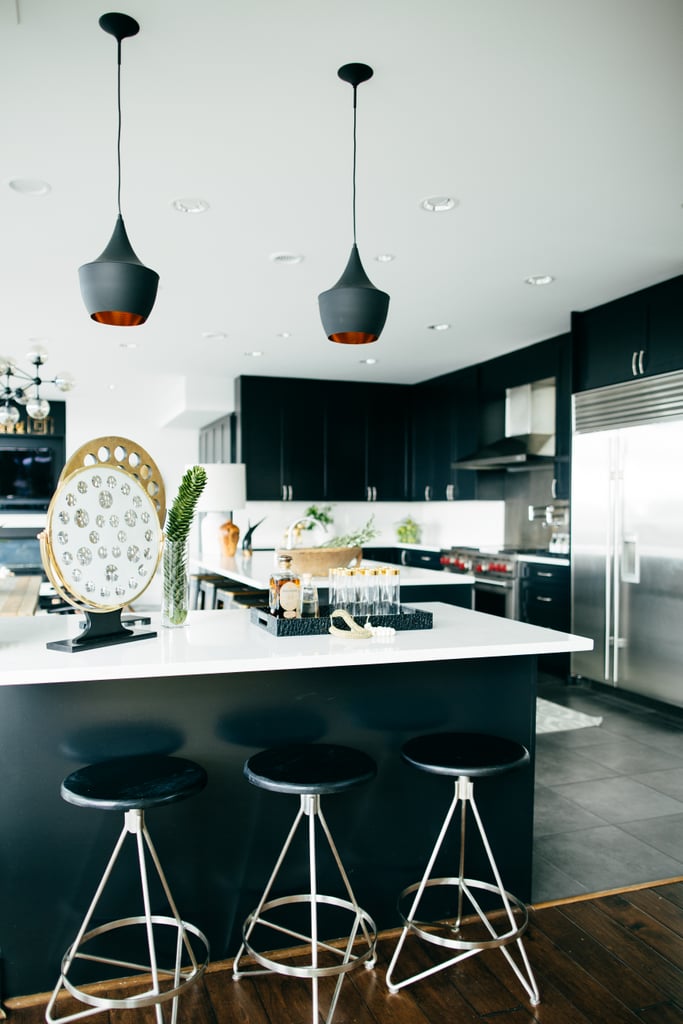 Instead of replacing all of the kitchen cabinetry, Decorist's [9] head of design Ashley Redmond modernized them at little cost with a coat of black paint. The dark color served as a nuetral palette, allowing for the furniture and accessories to really shine.
Make a Marquee Statement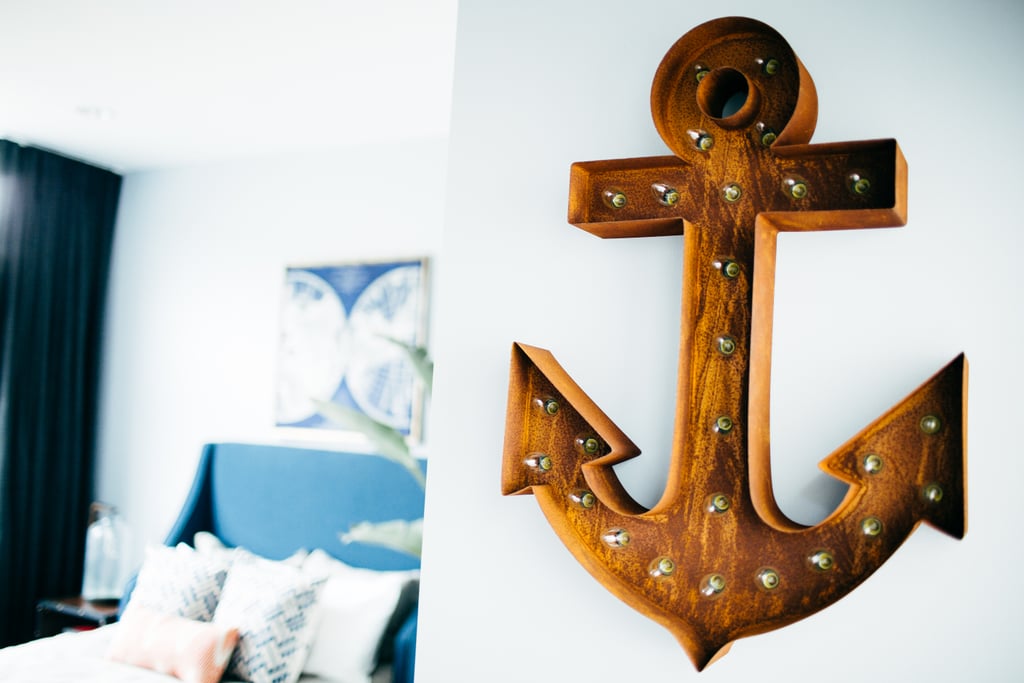 Decorist [10] designer Melissa Schenck loves the fun and unexpected quality of a marquee light. She chose to hang the anchor marquee so that it was the first thing you see when walking into the bedroom. There are lots of affordable marquee options available, but you can also easily find DIY tutorials [11].
Wallpaper an Accent Wall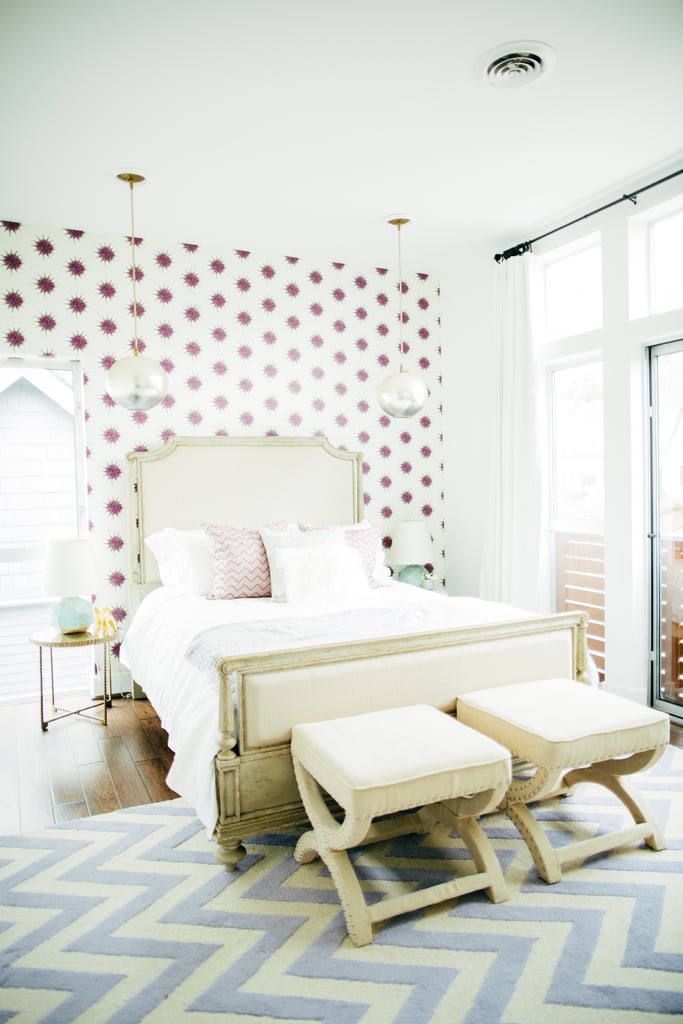 Wallpapering an entire bedroom can get pricey, which is why Decorist [12] designer Katja O'Brien recommends designating it to the wall behind the headboard to create the most impact. Introducing pattern and color to a single wall also reinforces the bed as the focal point.