Bathroom Updates for Resale
7 Bathroom Updates that Increased the Value of My Home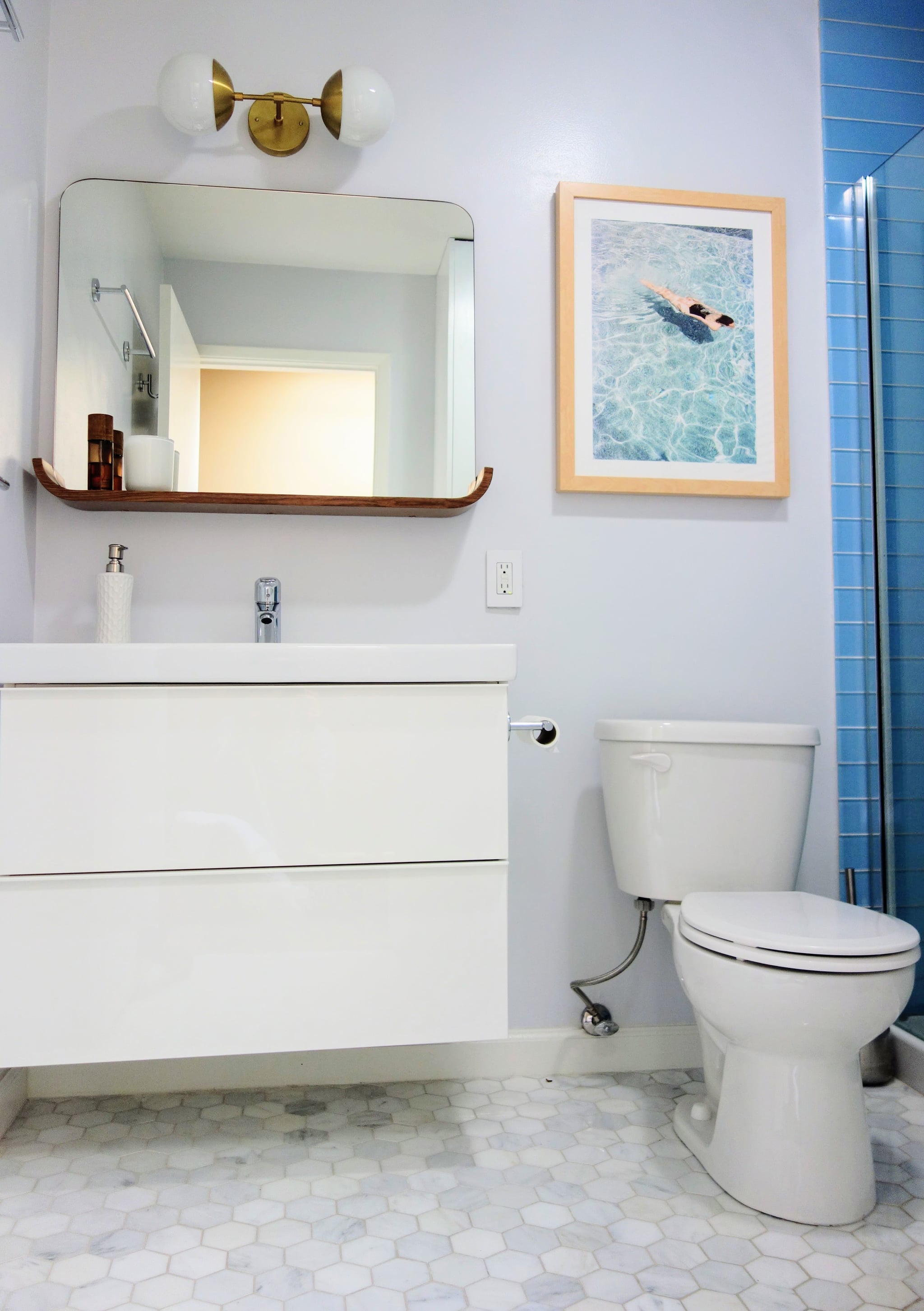 After buying our condo three years ago, my husband and I knew we'd eventually have to redo the guest bathroom in our hallway. It had a wobbly shower insert, dated finishes, and an impractical vanity without much storage. I hated going in there. So after a couple years of saving — and avoiding the room — we decided to bite the bullet and take on a small remodel project.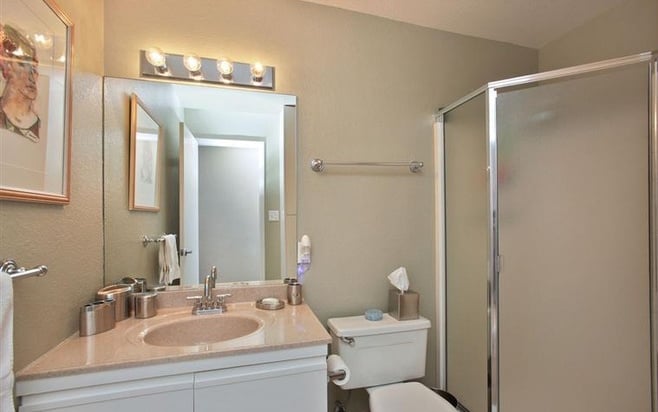 A before photo of my bathroom.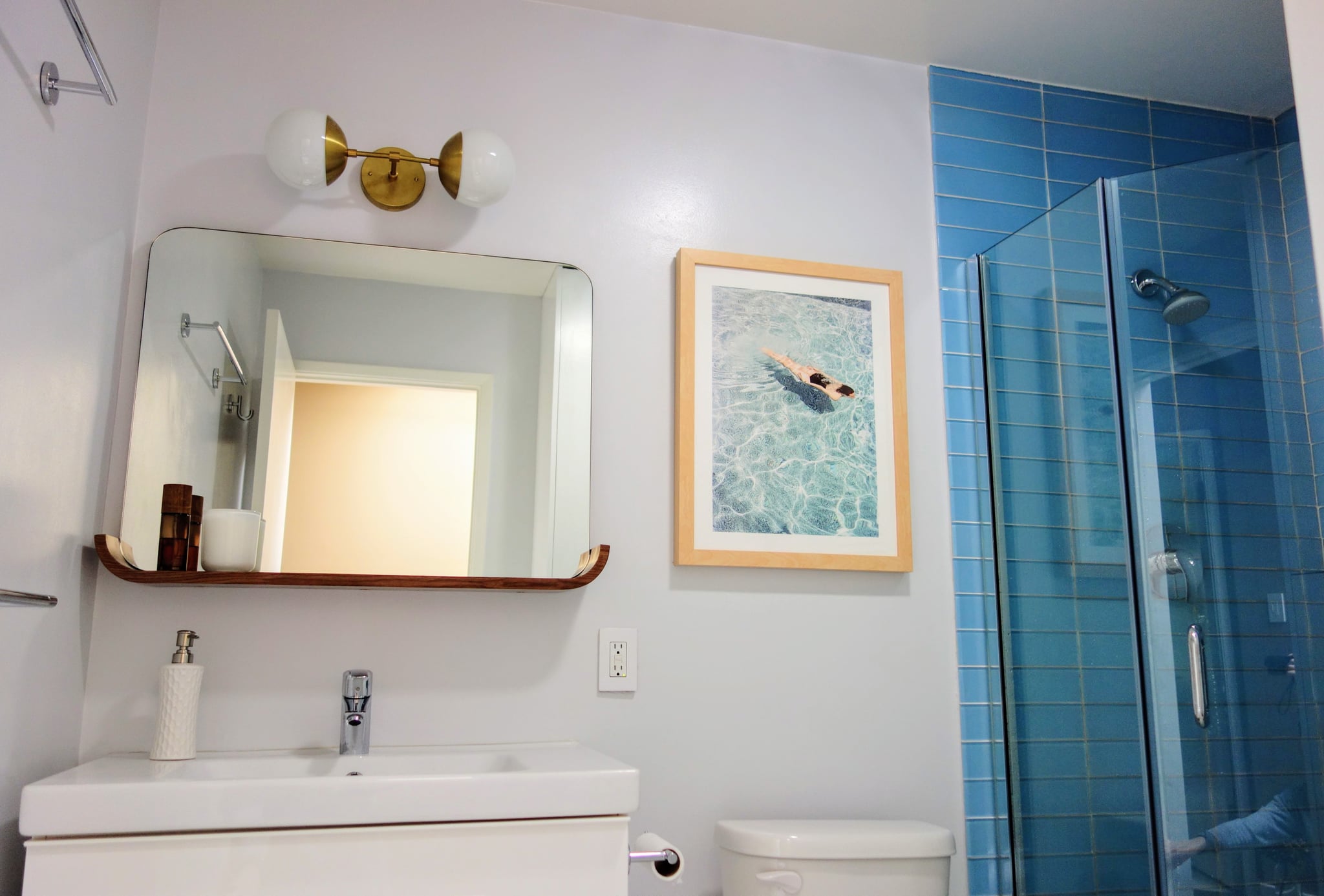 An after photo of my bathroom.
Creating a bathroom that reflected my own style was one of the main goals of the project. But I also wanted to stay in budget and avoid quirky updates that would decrease the value of my home. After doing some research, I discovered where I could save — and where I should splurge.
Don't just take my word for it. I caught up with HGTV star Scott McGillivray to check my work. After talking to him, I now know which updates gave me the most bang for my buck. McGillivray is the host of Income Property and wrote How to Add Value to Your Home. According to him, "next to the kitchen, the bathroom is the most important room in the house when it comes to resale."
That doesn't mean you have to spend more to make more. There are specific updates in the bathroom that are worth the investment, and others areas where a little goes a long way. Based on McGillivray's expertise these were the seven changes that had the biggest impact on my home's value.
Change the mirror.
"My number one suggestion is to get rid of the frameless builder grade mirror over the vanity," says McGillivray. Check! I did just that. We found this modern mirror ($240) that came with the bonus of a built in shelf to hold candles, a small vase, or guest toiletries. It also acts as a statement piece.
Choose affordable tile.
What's the best place to save when you're redoing your bathroom? Tile, says McGillivray. "There are so many great, inexpensive tile options out there. I don't know why anyone would blow their budget on high-end tile." The marble hexagon floor tile is one of my favorite details in my bathroom, but it didn't break the bank. We were dedicated to getting an affordable price and limited ourselves to looking at wholesale warehouses — not even entertaining more expensive options.
Can't help yourself? "If there's a really expensive version that you've fallen in love with use it as a feature somewhere, like over the vanity, and then surround it with a less expensive version," recommends McGillivray. He also has this advice for making less-expensive tile last: "Make sure you've got a good waterproofing system like Kerdi board underneath it. This will ensure that whatever tile you choose it will last as long as you live in the house."
Get rid of 1980s wall texture.
I was determined to rid myself of that orange-peel look on the bathroom walls. But I wondered, was the more modern clean look worth the expense? "Yes," McGillivray reassures. "If it looks dated it indicates that it might not be well taken care of, and it might put potential buyers off." It's the same with those classic blue and pink fixtures, he says. "Some people like the retro feel, but they can be a nightmare for resale value."
Opt for frameless glass shower doors.
"Two things that are seriously worth considering are frameless glass shower doors and heated floors," says McGillivray. "I wouldn't go so far as to say they always add value, but I try to include them whenever possible." While we didn't need heated floors in San Francisco, we did change out our aging frosted shower insert for glass doors and blue glass subway tile.
Increase storage.
I decided to chuck my existing vanity, which was an awkward height and had no shelves or drawers inside. I traded it for the GODMORGON / BRÅVIKEN model from Ikea, which has deep drawers and a decent amount of space around the sink.
A vanity with storage must always be considered, according to McGillivray. "Don't get me wrong, pedestal sinks are nice," he says. "But they're really only practical in small powder rooms. Get as big a vanity as the room can handle and make sure it's got plenty of storage space."
Mix high and low.
"I've never believed that you have to spend a ton of money to make a room look great and to get a good return on investment," McGillivray reassures. "Spend money and invest in high quality items when it comes to the items you touch everyday – like faucets and hardware."
I'm happy to say I took that approach. As mentioned, I opted for the GODMORGON / BRÅVIKEN vanity, which cost $479 from Ikea. It looks remarkably like the modern high-end vanities that go for thousands of dollars. I paired this "low" item with high-end hardware. We went for sink and shower pieces from the European brand Grohe. Chances are that potential buyers will notice the quality brand name, if and when we resell.
Add non-permanent personality.
"When it comes to resale value, you always want to keep the major elements clean and simple. Stick with neutral colors," says McGillivray. But let's be honest, I wasn't selling my place tomorrow and wanted to have a little bit of fun. According to McGillivray, it's safe to personalize things like lighting, hardware, and accessories. That's what we did with our light from Cedar & Moss ($269) and print from Minted ($165).
"There's no particular accessory that adds value," McGillivray explains. "It's more about how they work together to make the space look fresh and updated." Admittedly, when it came to our accessories my husband and I didn't worry about matchy-matchy. We wanted accessories that had the same overall feel, without obsessing over whether the wood or metals matched. And here's the beauty: if the next buyer doesn't like those non-permanent details, they can always change them.
Image Source: POPSUGAR Photography/ Annie Gabillet