Boutique Hotel in Baja California
Forget Cabo — Meet Mexico's Best-Kept Secret!
If you'd choose an evening of stargazing on a secluded beach over a hazy night of tequila guzzling, allow us to spill the beans on one of Baja's best-kept secrets, Rancho Pescadero.
Forget the all-inclusive megaresorts; this boutique hotel, located just outside of Todos Santos, Mexico, offers a different route to self-indulgence. Daily yoga classes and bike and surfboard use are on the house; the hotel's private, two-mile stretch of beach is usually empty (yup, no time-share peddlers); in-suite televisions are nonexistent; and the locavore-inspired menu takes advantage of whatever is fresh from the hotel's garden or surrounding seawater.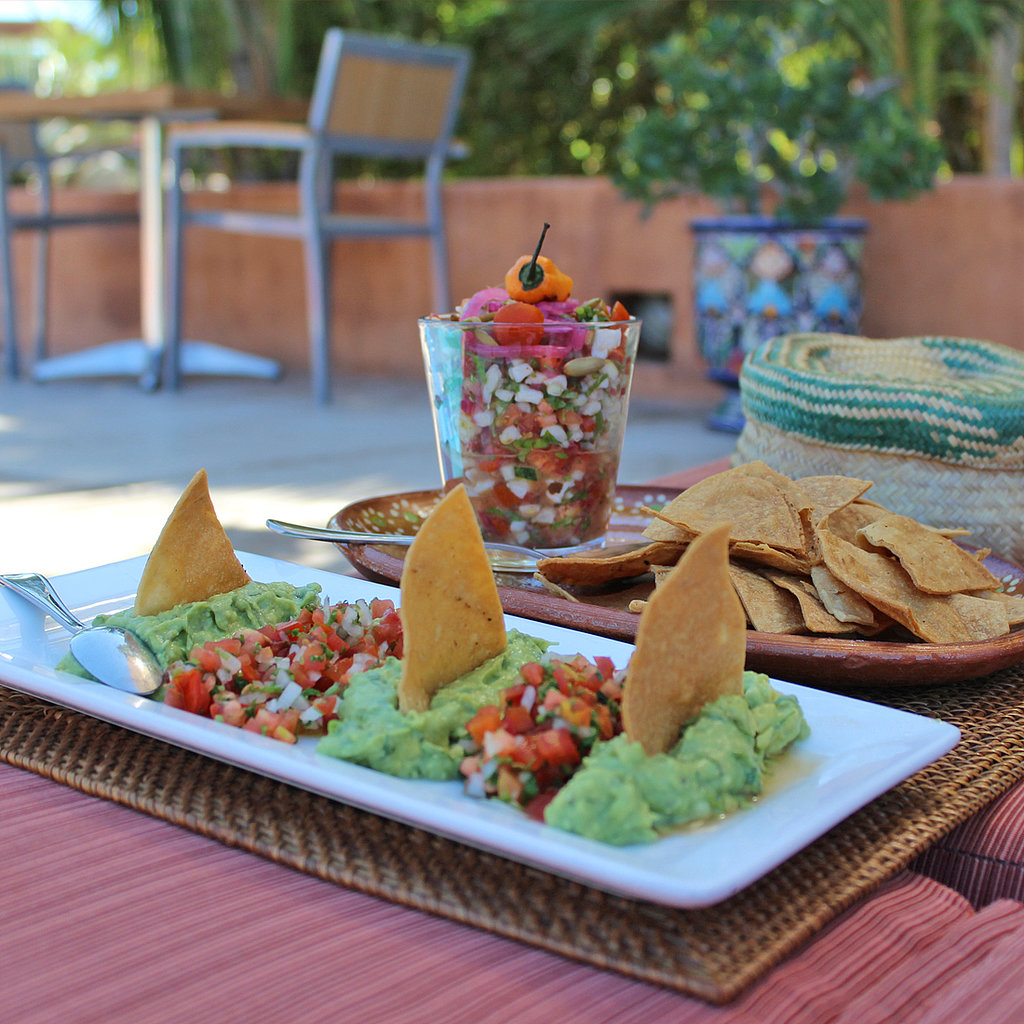 Still, Rancho Pescadero's slightly crunchy, feel-good mantra doesn't infringe on comfort or style. Founder and owner Lisa Harper melded her success in the corporate fashion industry with her penchant for flipping houses to create the hotel's earthy yet elegant aesthetic.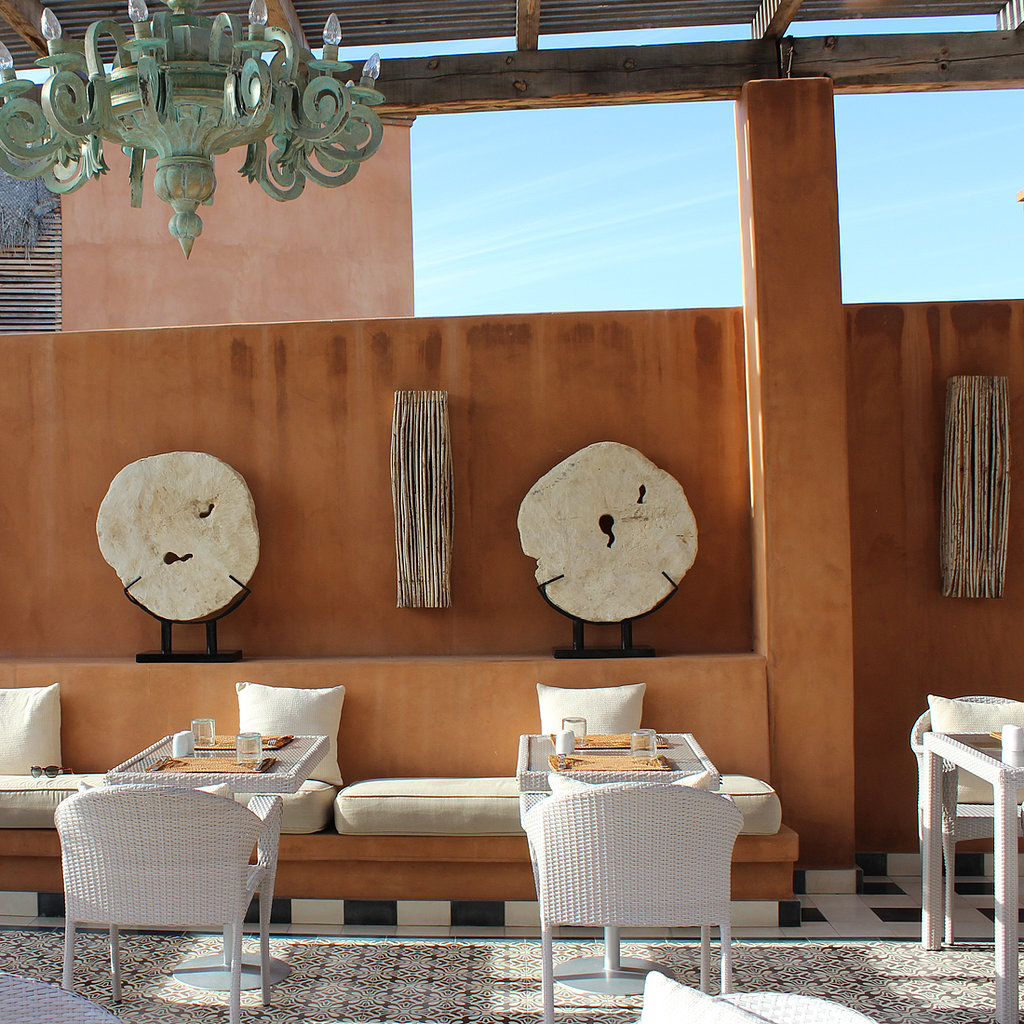 In the suites, mosquito-netted canopies, glass doors that slide into the walls, and thatch-roof terraces provide stylish havens for relaxation.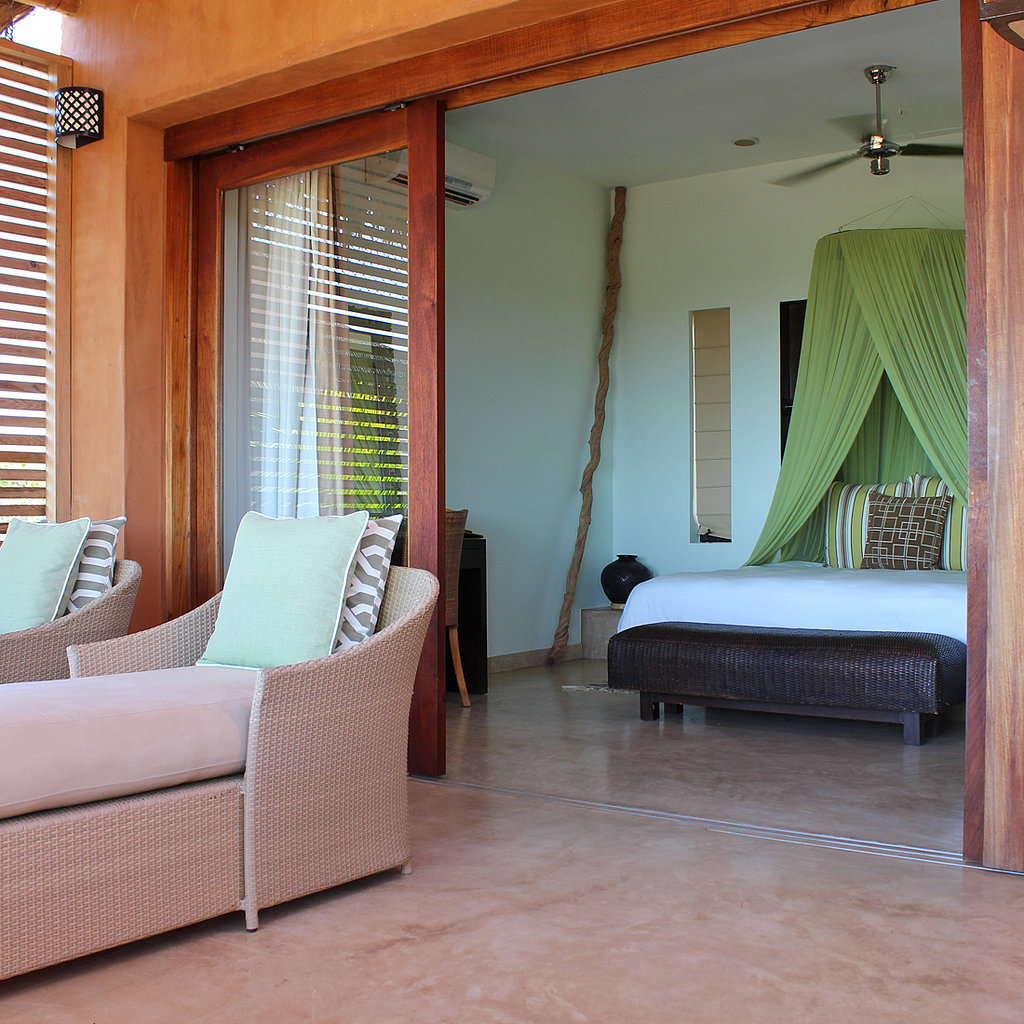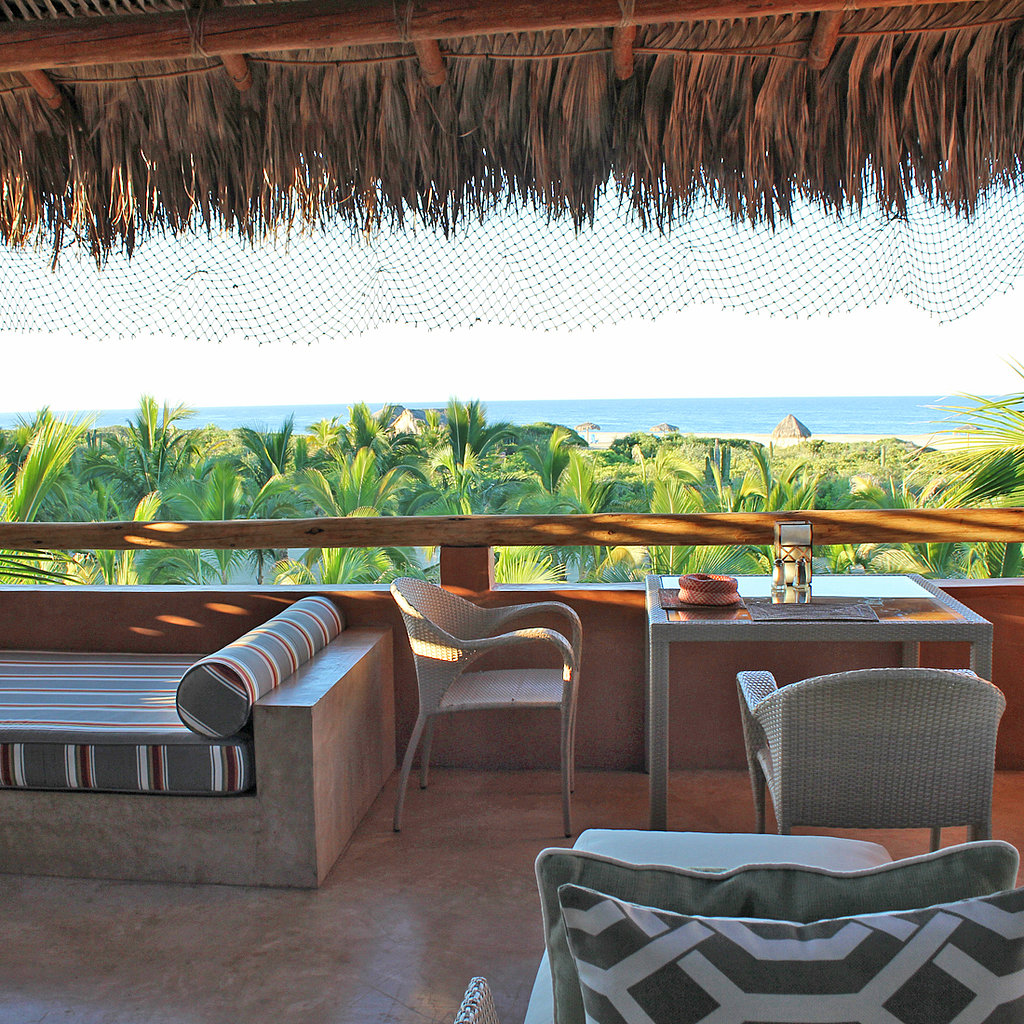 Depending on the suite you book, you can enjoy surprise perks like private rooftop decks, jetted tubs under Mexican chandeliers, or full gourmet kitchens.
In the restaurant, oil paintings depicting caballero life pop against the vibrant red walls.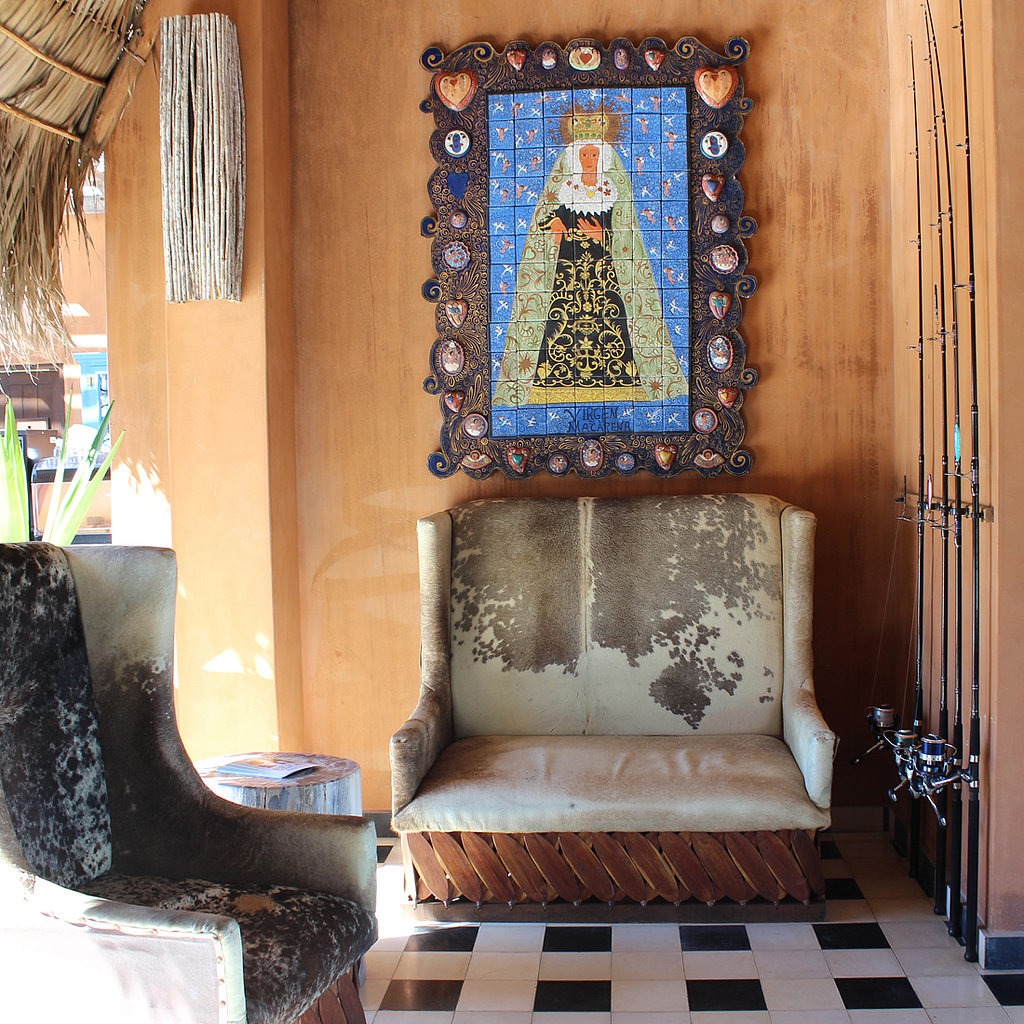 In the outdoor lobby, fishing poles hung near cowhide chairs hint at some of the excursions offered. Catch something at sea, and the hotel's chef will transform it into a tasty ceviche or entrée for you.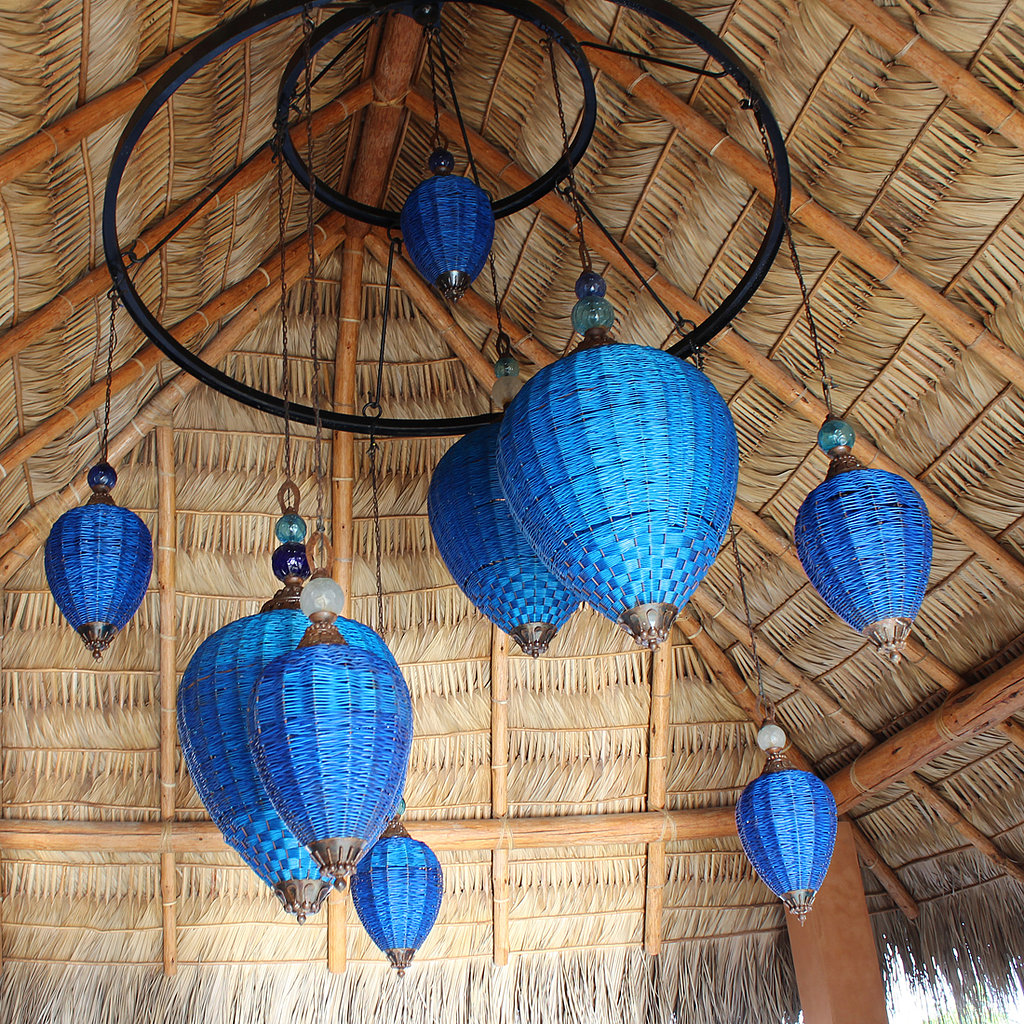 Blue lanterns lit at dusk illuminate the entrance.
Adjacent to the poolside bar is a seating nook outfitted with patterned pillows and ikat cube tables that glow at night. If you're feeling adventurous, order the daily drink special — then snag a spot at the pool!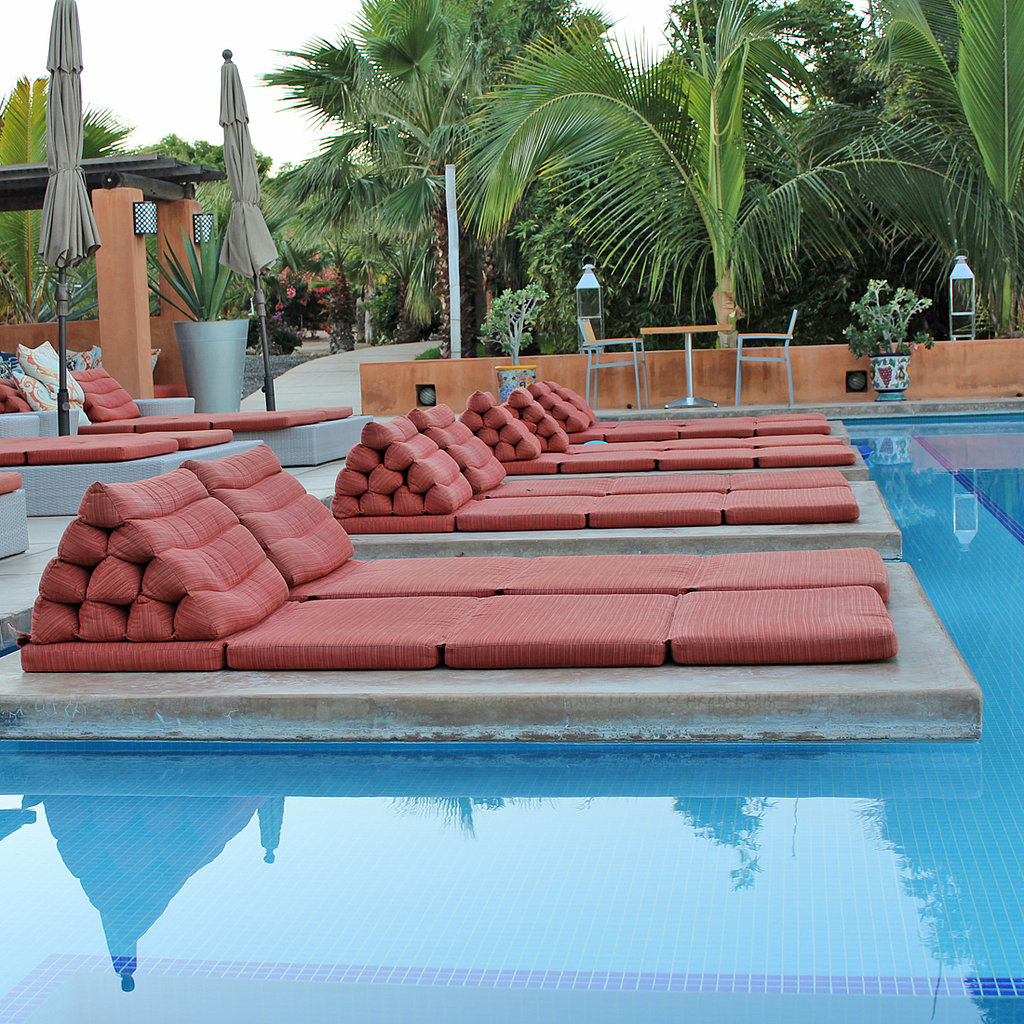 Bring a good read or a game from your suite to enjoy poolside. Tip: the main pool is one of the best spots for WiFi.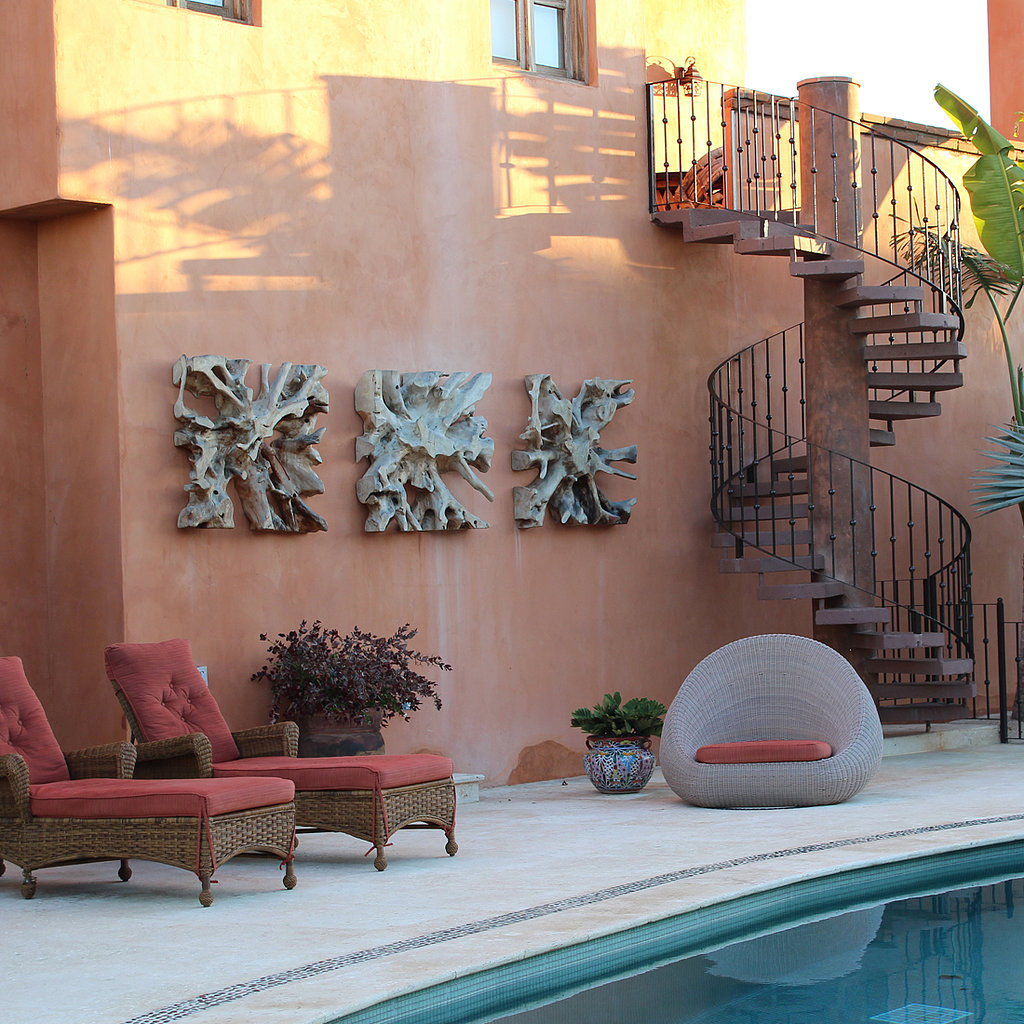 For an even more serene atmosphere, head to the property's second pool.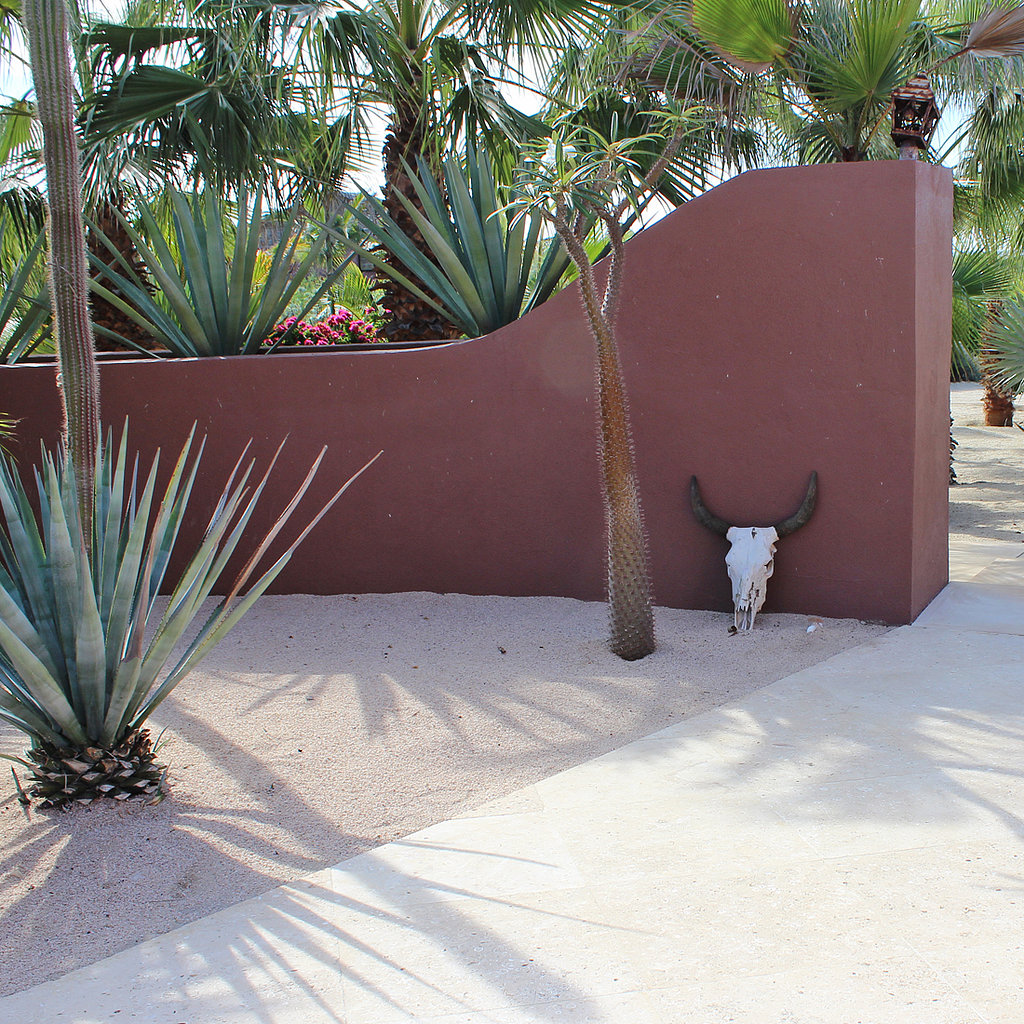 A skull resting against a brick-colored wall perfectly captures Rancho Pescadero's look: artful yet effortless, authentic but modern.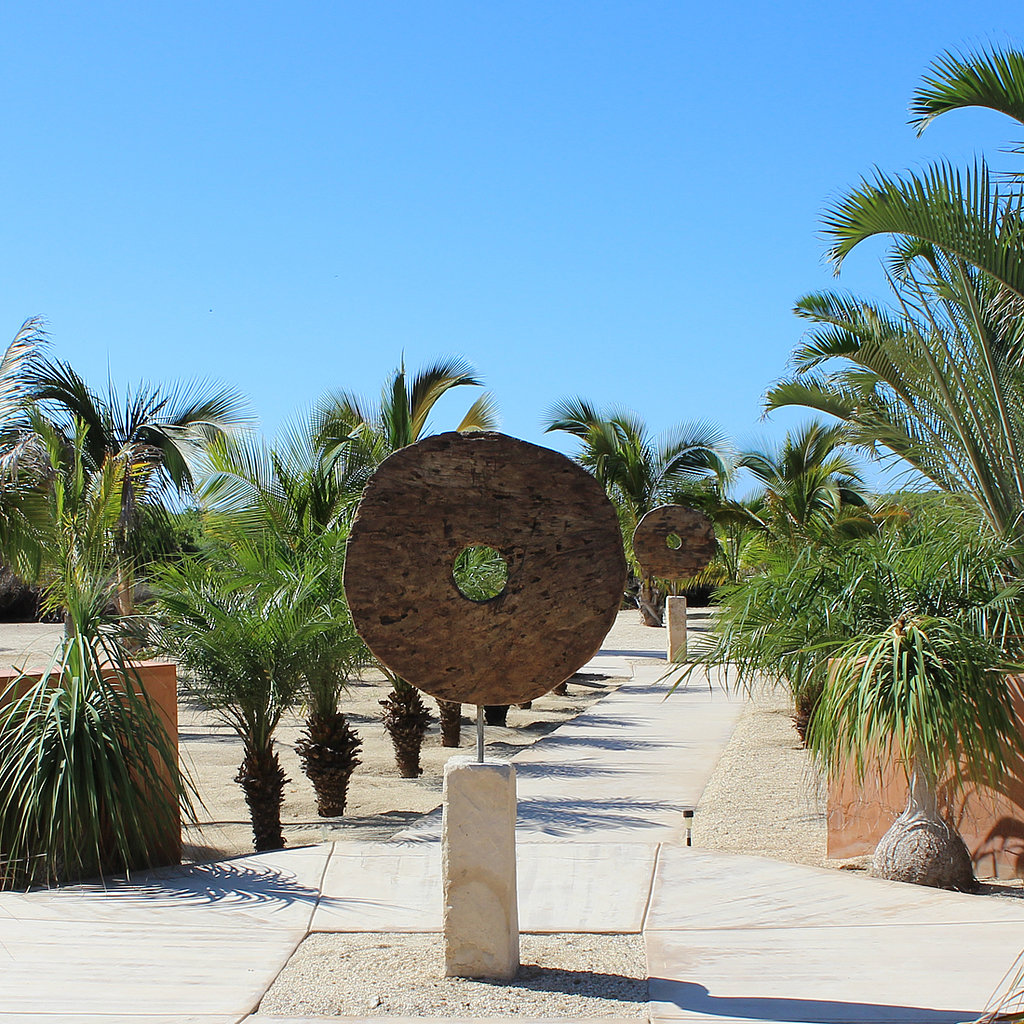 The hotel is just a two-minute stroll from the beach through a palm-tree grove. Keep an eye out for the towering cacti — birds love to perch on them!
The ocean at twilight.
Mini cabanas with fire pits provide cozy places to watch the sunset.