As a millennial, I order more meals from Seamless than I care to admit, almost exclusively shop online, and have a deep appreciation for convenience and immediate gratification. So when I transplanted from California to New York and set out to buy a mattress as my first purchase, I didn't realize how overwhelming the mattress-shopping process would be until I spent a weekend navigating big-box stores. The sheer volume of mattress types and seemingly arbitrary markups were headache inducing — and let's not forget about the intimidating task of transporting the mattress from the store to my apartment. Acquiring a mattress was shaping up to be an impossible task.
Then I discovered Casper, a millennial-friendly mattress start-up that delivers mattresses in boxes at astonishingly low prices. Since launching in April 2014, the company has generated a lot of buzz, popping up in the Instagram feeds of celebrities like Kylie Jenner, Kat Graham, Emmy Rossum, and Ashley Greene [1]. When the youngest Kardashian-Jenner sister moved into her $2.7 million mansion [2], the first thing she unpacked was — you guessed it — her Casper mattress.
So why the hype? The "bed-in-a-box" company eliminates the difficulties associated with traditional mattress shopping, thanks to its online-only retailing, hassle-free shipping system, and free trial period. To further simplify things, Casper only offers one kind of mattress, which is available in the standard six sizes, with prices ranging from $500 for a twin to $950 for a California king. The celebrity fandom could also be linked to its celebrity funding. After earning $1 million in revenue in its first month, investors like Leonardo DiCaprio [3], Tobey Maguire [4], Adam Levine, and Ashton Kutcher [5]'s A-Grade Investments decided to hop in bed with the company. The next question is obvious . . . does the product actually stand up to all of the hype? I decided to find out for myself.
Within a couple days of placing my order, my Casper mattress arrived in a 68-pound box. Though I could have pushed the box from the front door to my bedroom, the delivery man was nice enough to carry it for me. Since the mattress doesn't have springs, it can be folded and stuffed into the golf-club-sized package. It's no wonder Kylie took to Instagram to show off her Casper box — the packaging is pretty genius.
Inside the box was a cloth bag with instructions and a letter opener, which I later used to cut the mattress free from its felt case.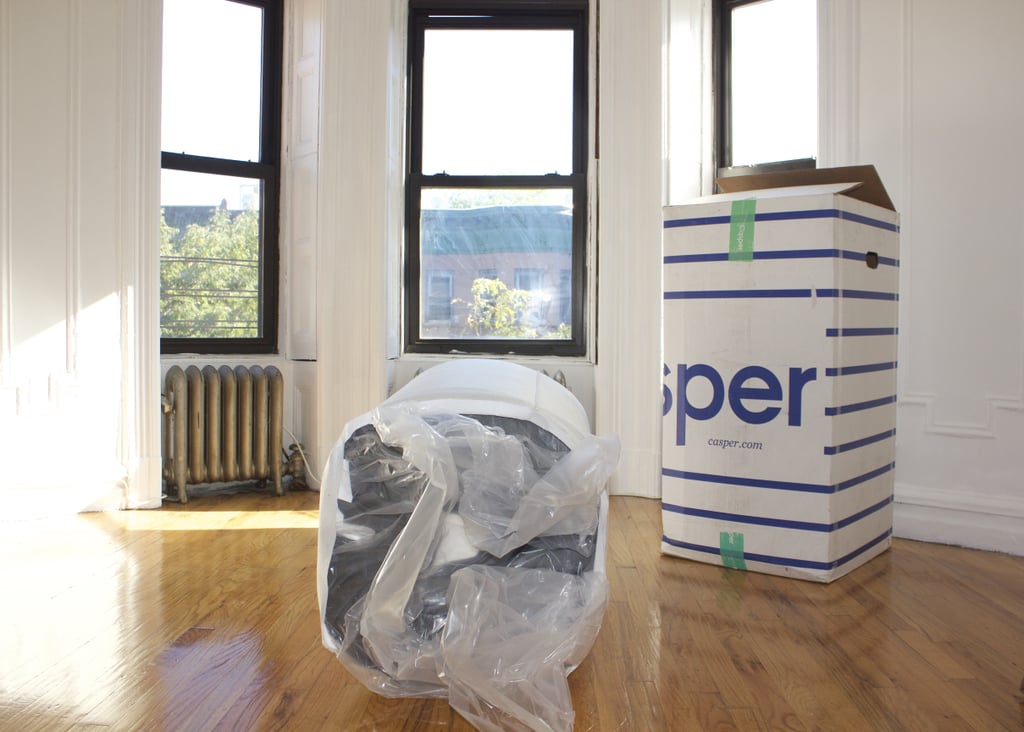 After turning the box on its side, I wriggled the mattress out. It was so compact that I had a hard time imagining how this burrito-like object was actually a mattress.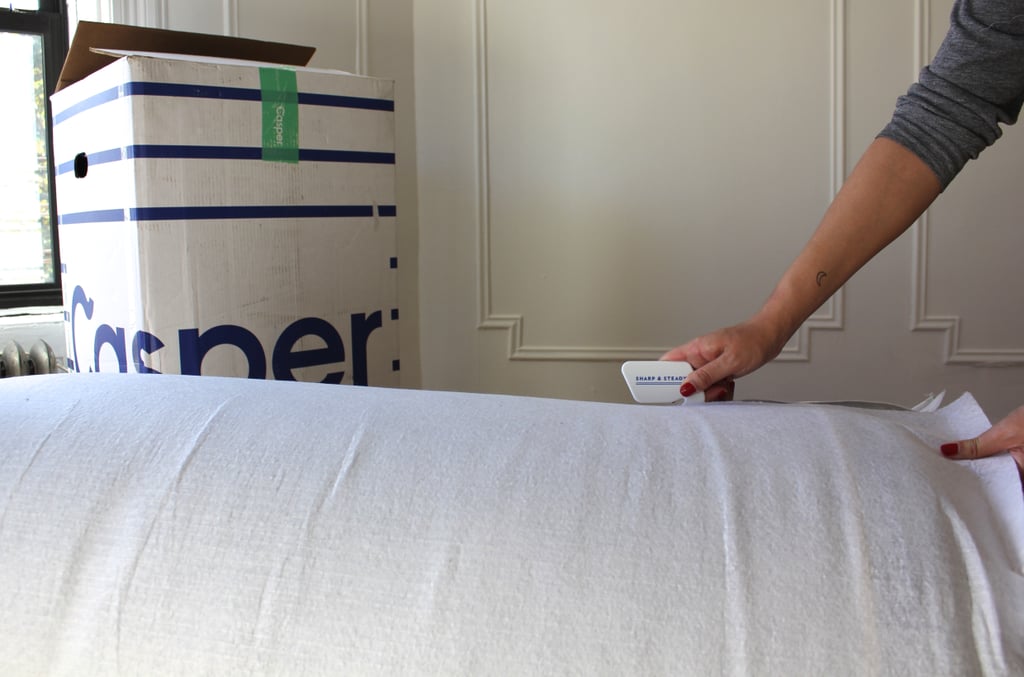 I cut the felt binding with the letter opener and carefully unrolled the mattress.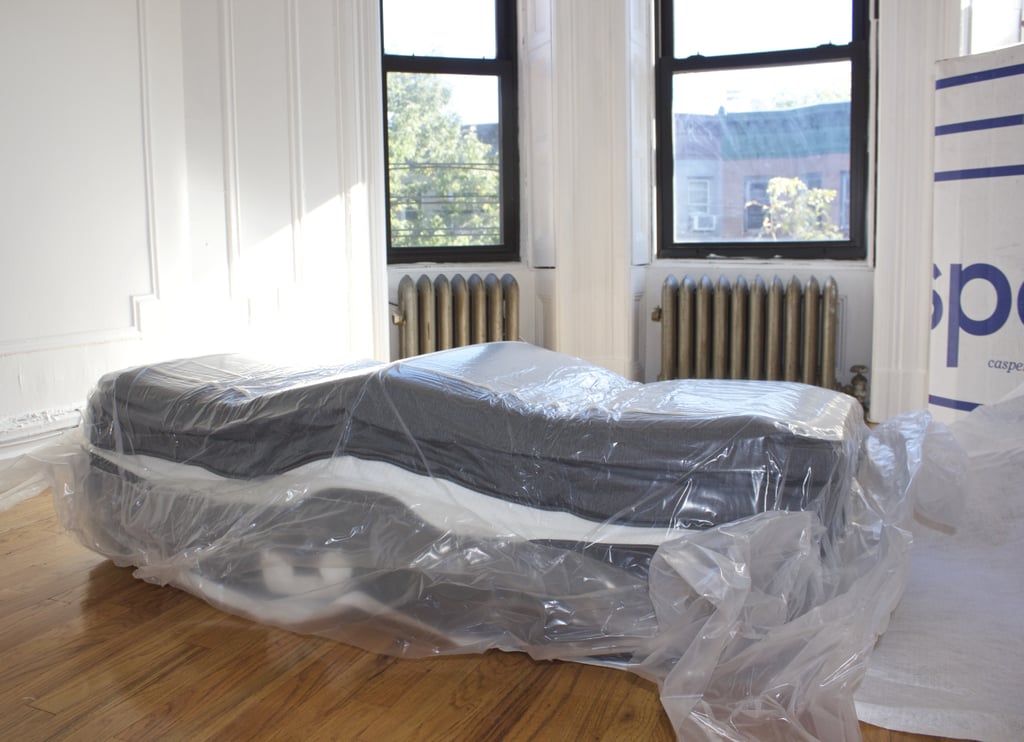 Before I removed the plastic, the mattress had already started to fill with air and unfurl.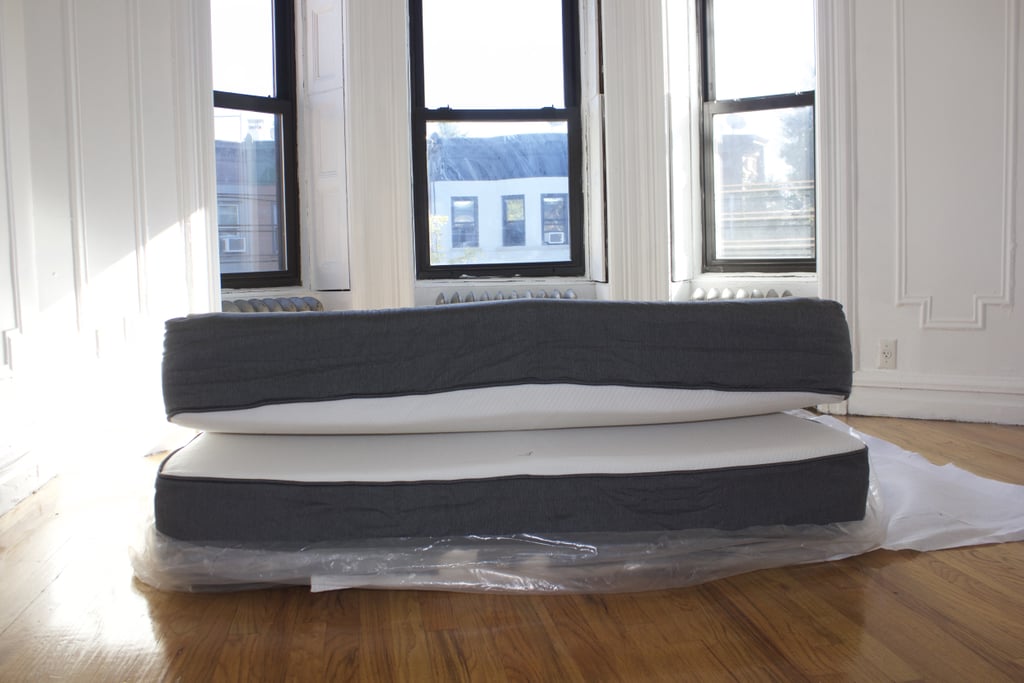 Once completely unconstrained, the mattress came to life. This experience was reminiscent of playing with those expandable water toys as a kid, except no water was involved, and the object in question was a queen-size mattress.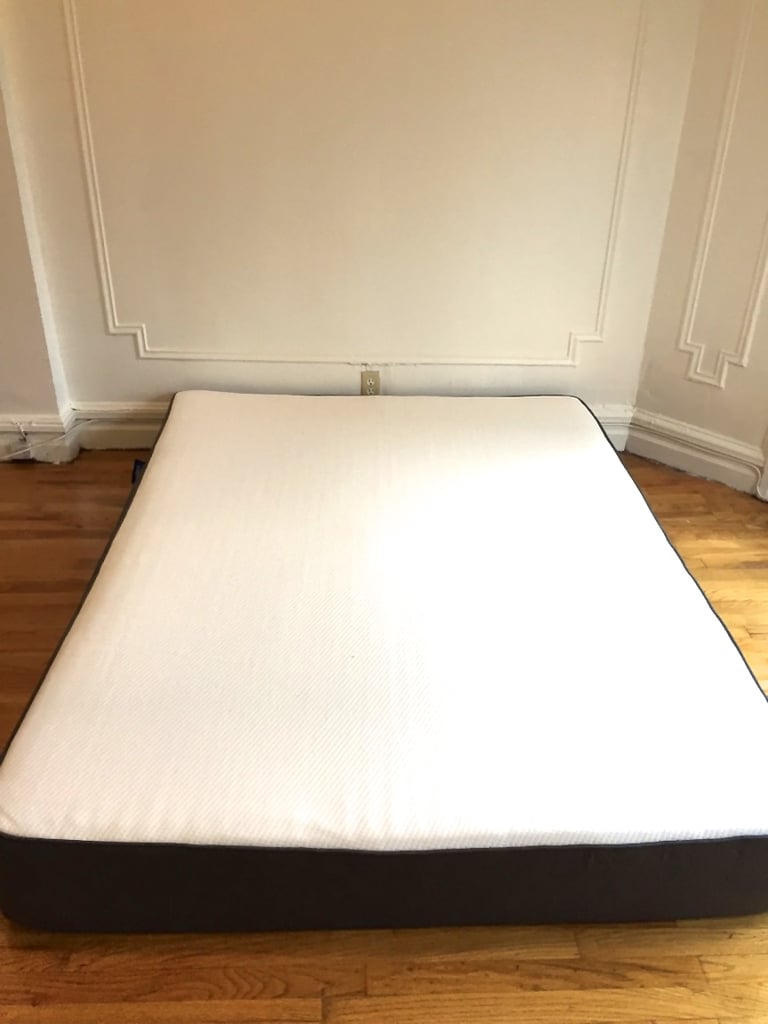 The Casper mattress is made from a mix of three types of foam: latex foam, memory foam, and support foam. The company spent nearly two years perfecting this model to meet the "Goldilocks standard" of mattress firmness, meaning it's neither too squishy nor too hard.
Casper has a 100-day trial period, so if you don't think its mattress is "just right," they will pick it up and give you a full refund. Though the idea of receiving a bed in a box was initially strange to me, this method of mattress shopping makes a lot more sense than going to a storeroom and lying on mattresses for a couple minutes at a time. This way, you're able to (literally) sleep on it before making a decision.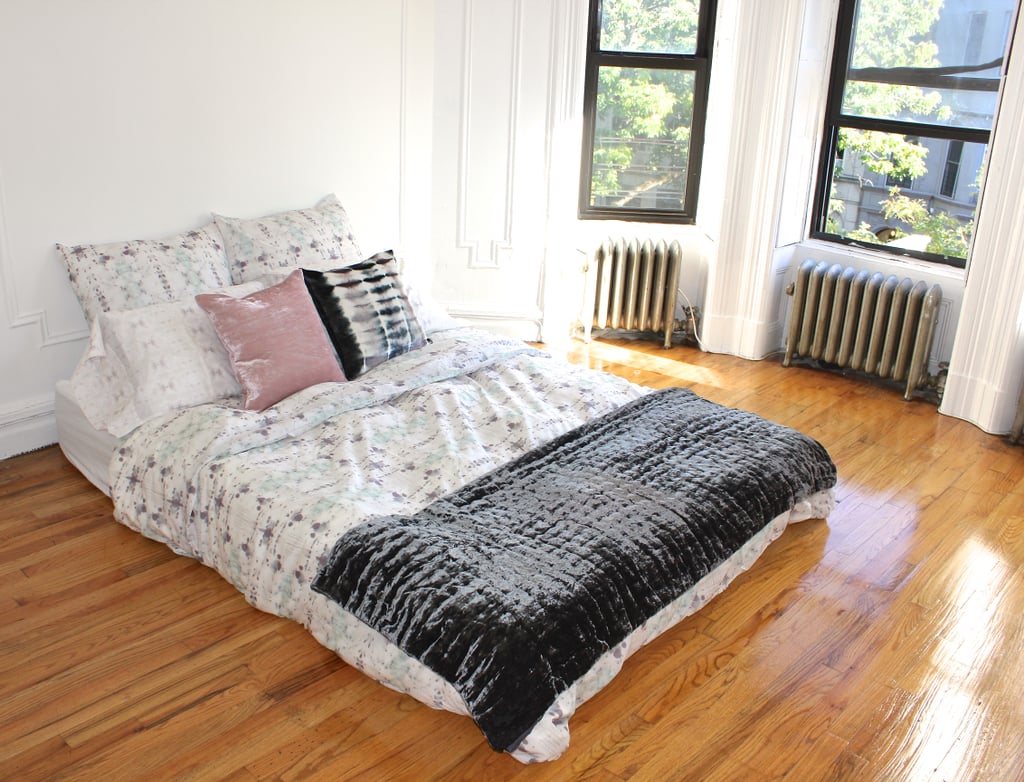 I've slept on my Casper for almost a week now, and I don't think I'll ever sleep on anything else. The mattress is the perfect blend of soft and sturdy. The foam topping contours to my body, but unlike memory-foam mattresses I've had in the past, there's no sinking feeling. Moreover, the foam circulates air surprisingly well, so there's always a neutral temperature on top.
So the answer is yes — the marketing buzz and celebrity endorsements are actually backed by a solid product. If you're strapped for time, on a budget, and addicted to the convenience of online shopping, this mattress is definitely worth considering.