Weddings are sentimental. The 90s are nostalgic. Combine the two and what do you get? One unbelievably rad party in celebration of your marriage. Keep reading to find out the decor that will take your wedding back to the days when Mary Kate and Ashley were actresses, Michael Jordan [1] ruled the court, and Mariah Carey [2] dominated the charts.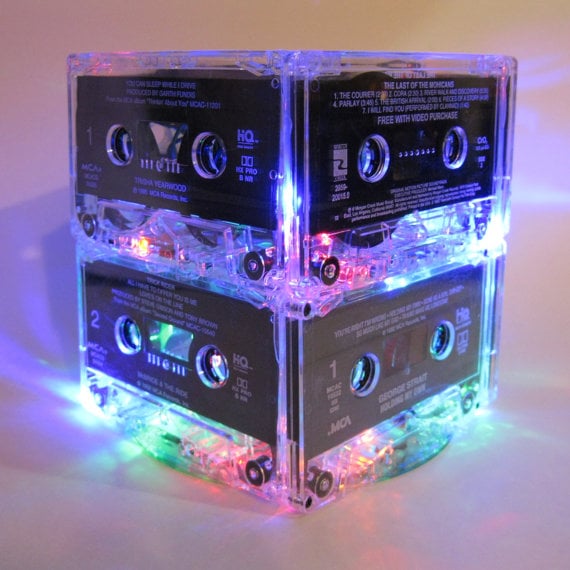 Rewind it back before iTunes and even CDs with a playful cassette light centerpiece [3] ($55).
From 1990 until 1999, there wasn't anything a little baby's breath couldn't enliven, from bouquets to hair styles and now to a flower girl basket [4] ($40).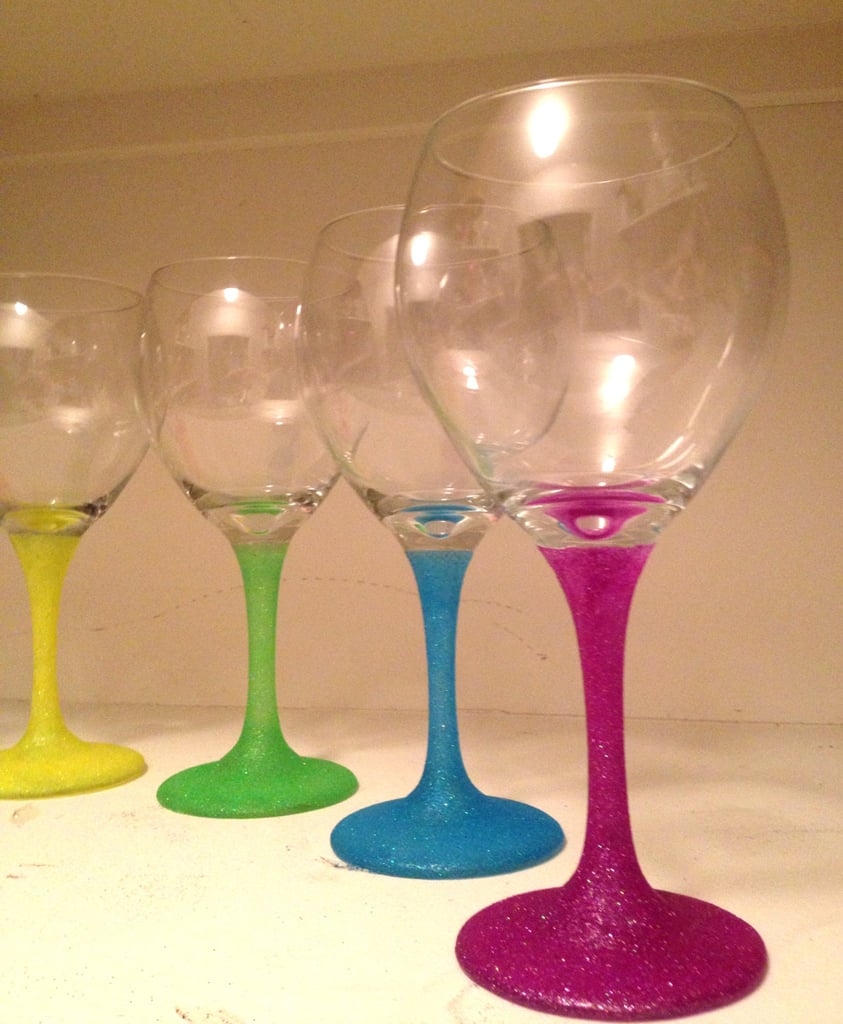 Even the Spice Girls would want to clink glasses at your wedding if they were toasting in these bright and glitter-encrusted stem wine glasses [5] ($32).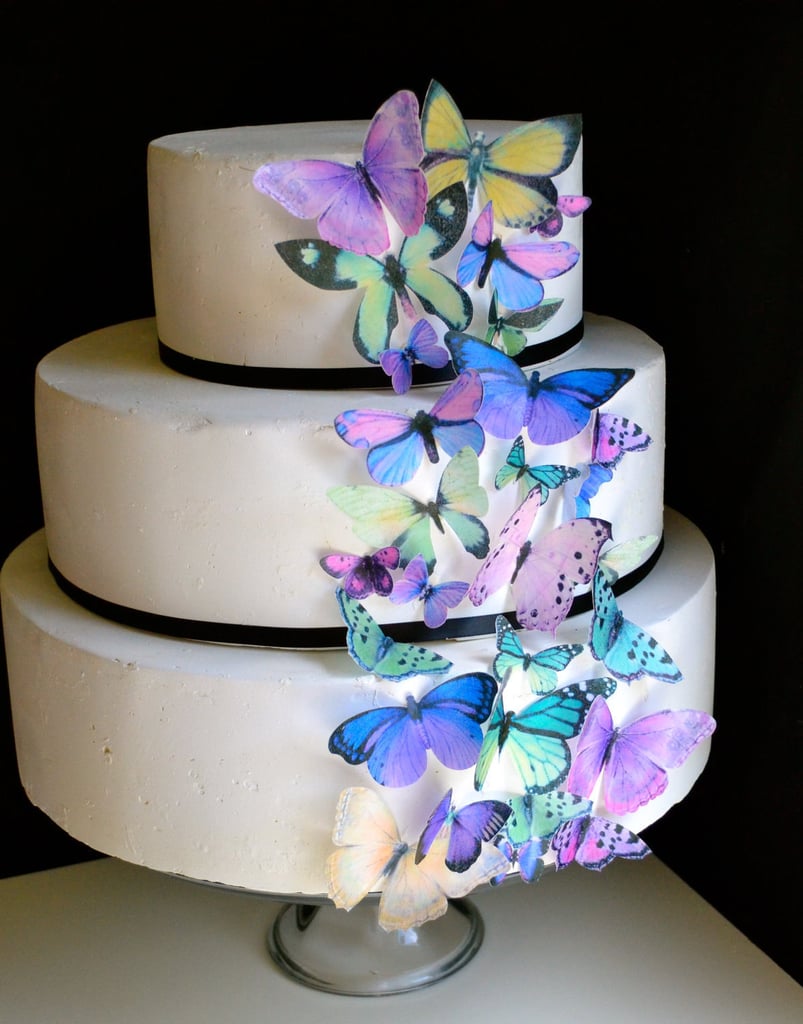 Butterflies were a consistent theme in the 90s. Mariah Carey [6] named an entire album after them and butterfly hair clips were all the rage. Bring the trend to your wedding cake with these edible butterflies dessert topper [7] ($25).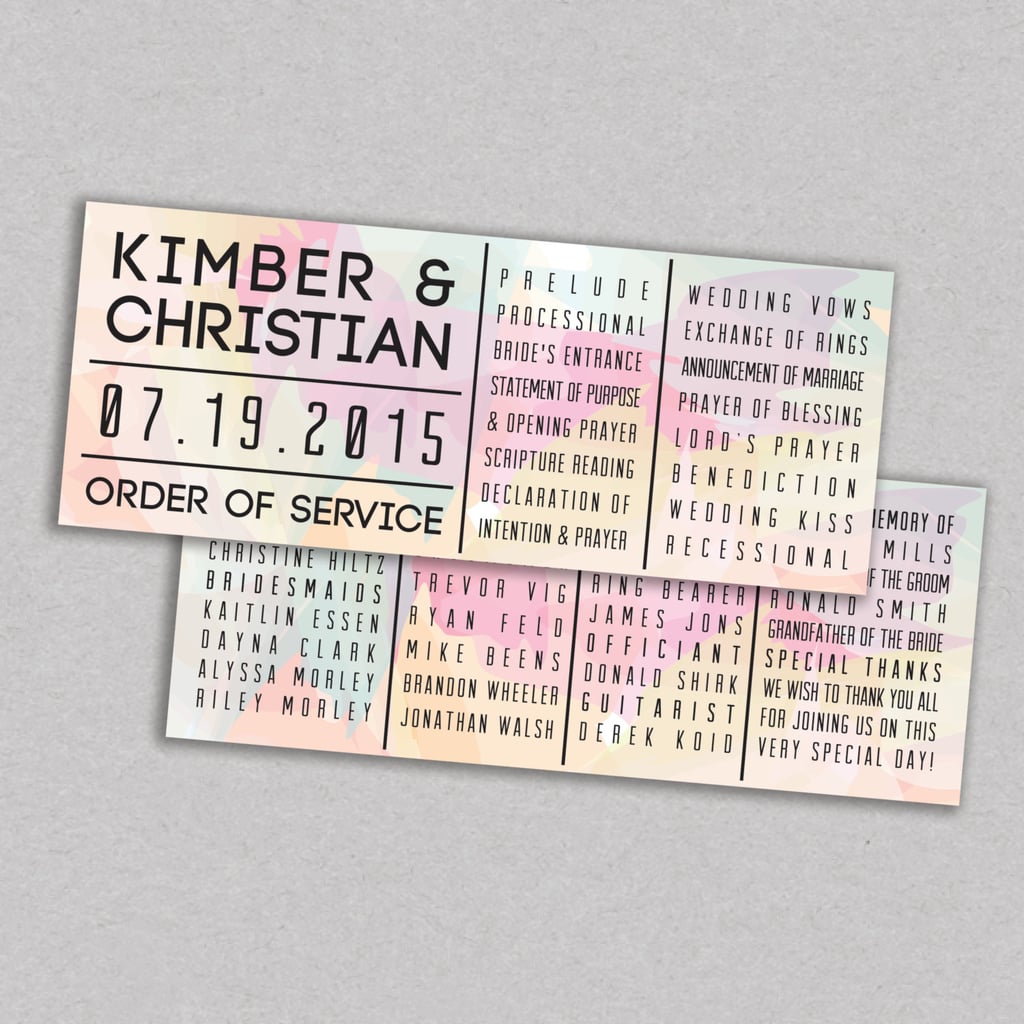 Make your wedding program more colorful than a Lisa Frank Trapper Keeper with these cheery wedding programs [8] ($30).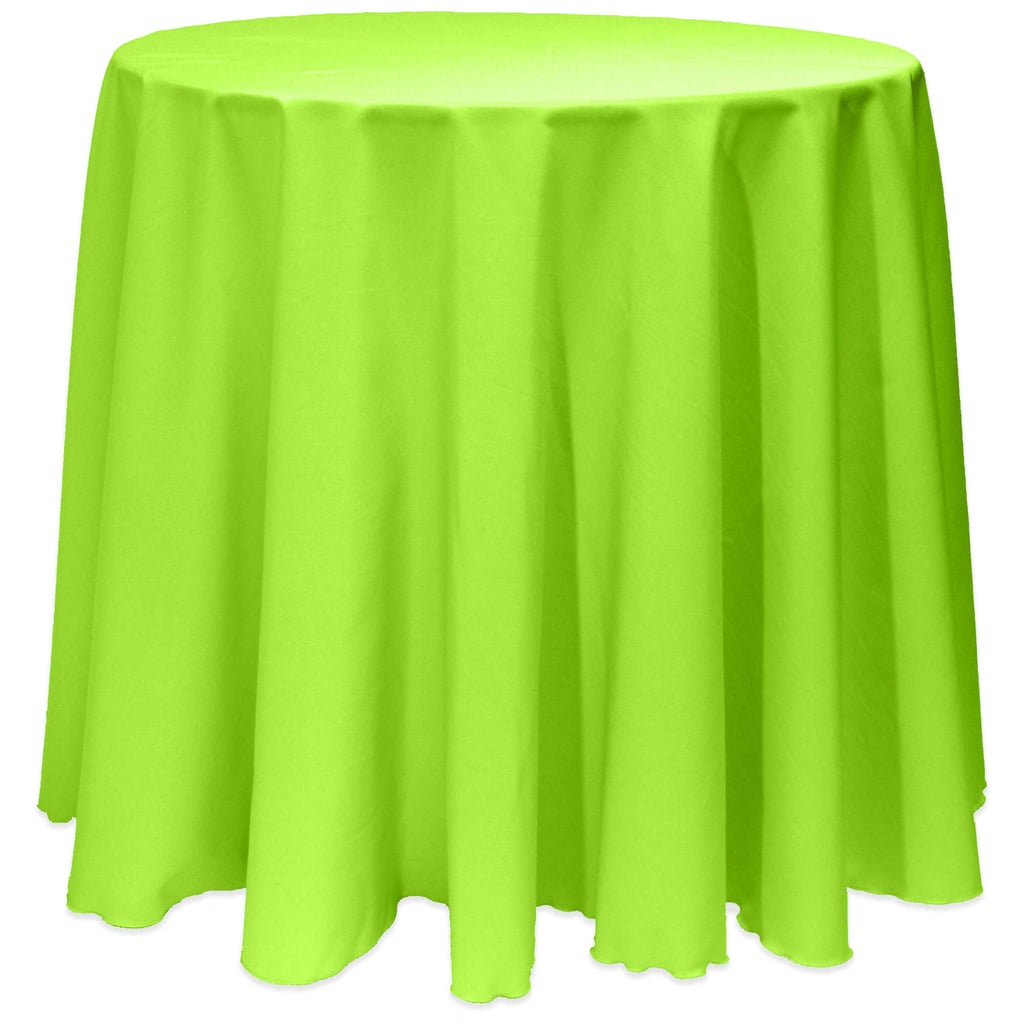 The quickest way to set a 90s tone is to lay neon tablecloths [9] ($25-50) across cocktail and dinner tables.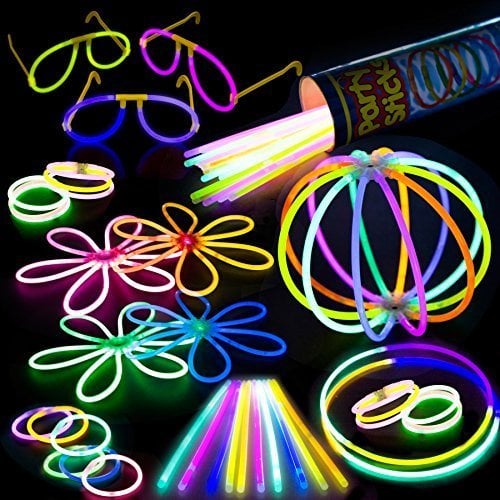 No 90s themed celebration would be complete with out glowing decor. Scatter the glow sticks in this party pack [10] ($15) around the tabletop or pile them up in clear vases to create an illuminating display.
Delicate daisies were the flower du jour in the 90s, and they're the perfect theme for accent pieces, like wedding chair flowers [11] ($12).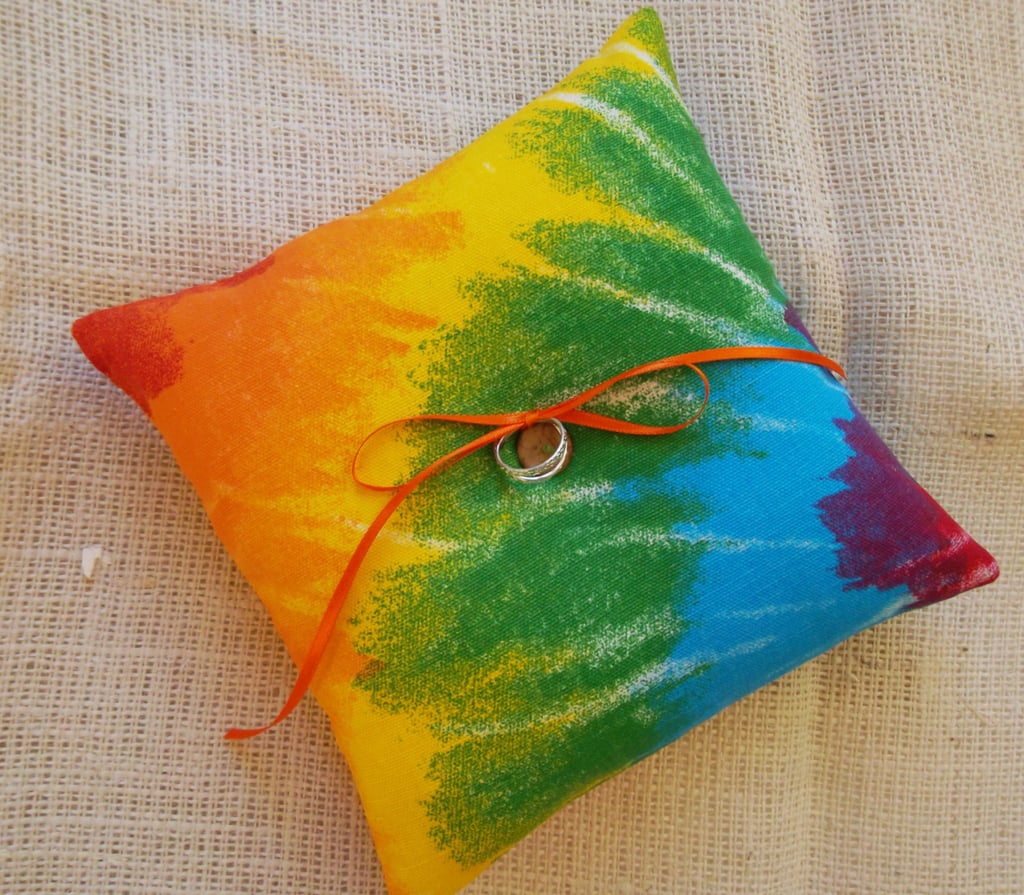 Tie dye-loving couples won't do any better than this rainbow ring bearer pillow [12] ($22).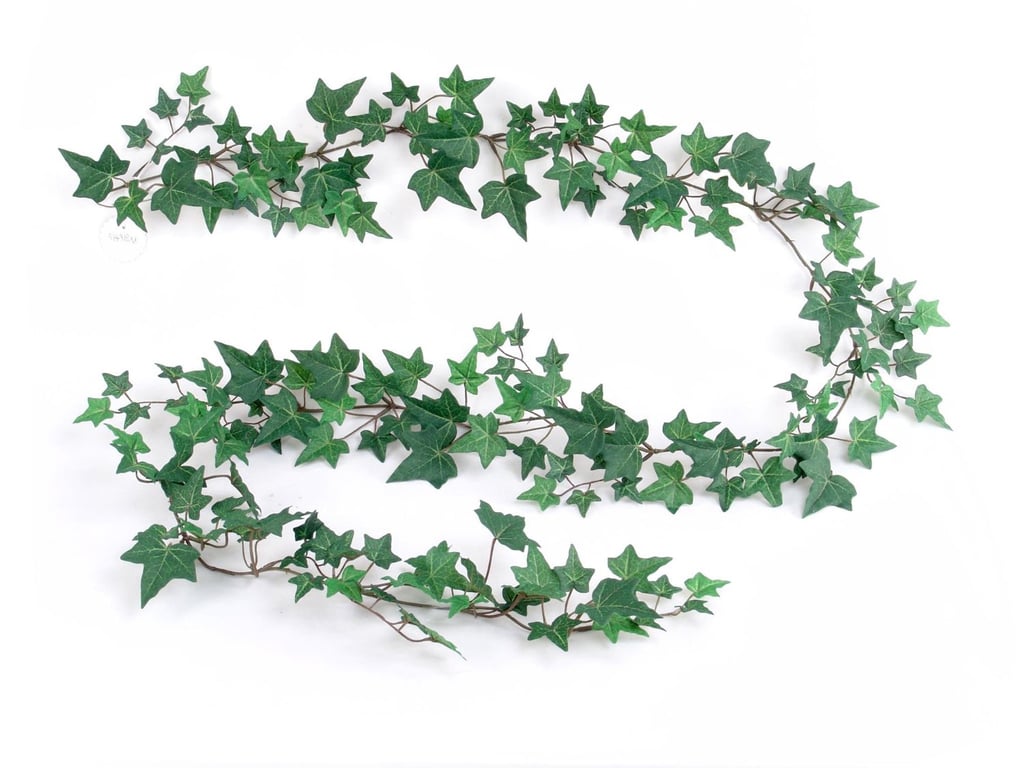 If there was one thing every 90s wedding had, it was trailing ivy. It hung from bouquets and decorated cakes, and now you can use trailing ivy [13] ($4/garland) to spruce up your own nuptials.
Once high tech, today high fun, fiiber optic light features [14] ($35) will look great displayed on tabletops throughout the reception area.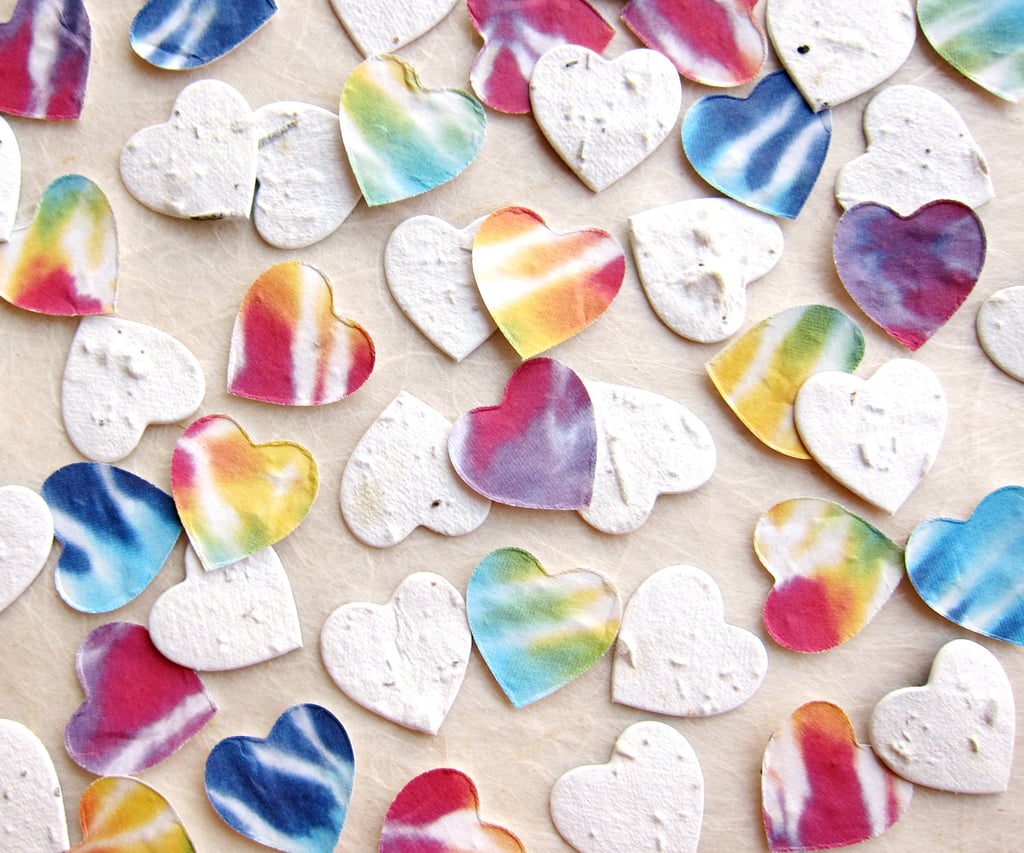 Don't pass out boring bird seed for guests to throw when you can have them toss these earth-friendly, plantable confetti hearts [15] ($32 for 100) full of flower seeds. They'll continue to grow long after the wedding, just like your love.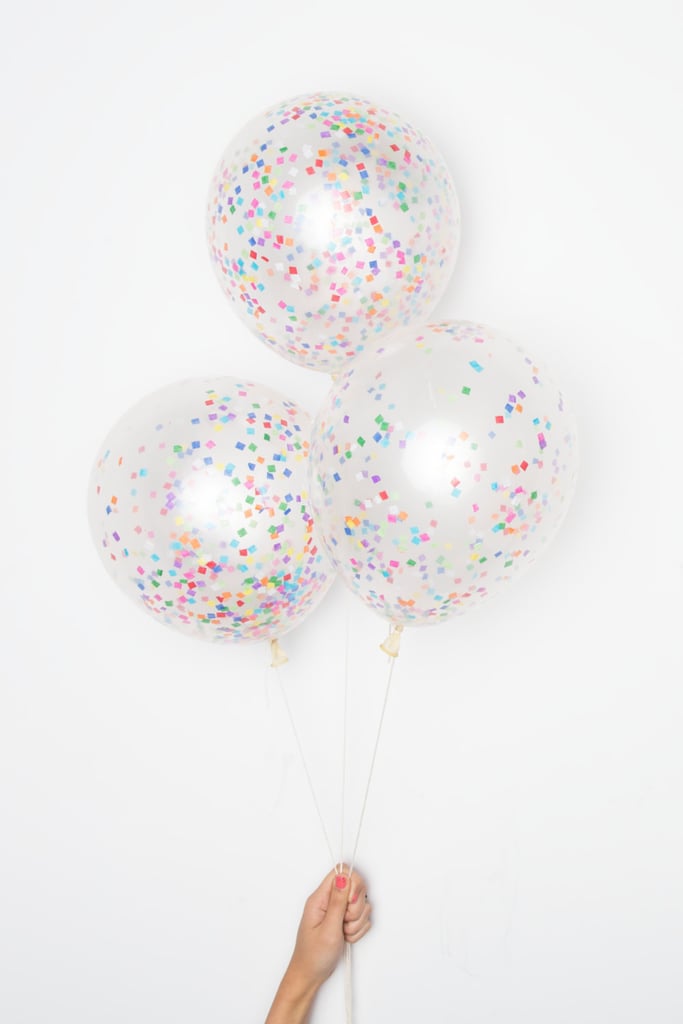 Incorporate bright 90s-inspired colors through confetti balloons [16] ($12 for set of 12).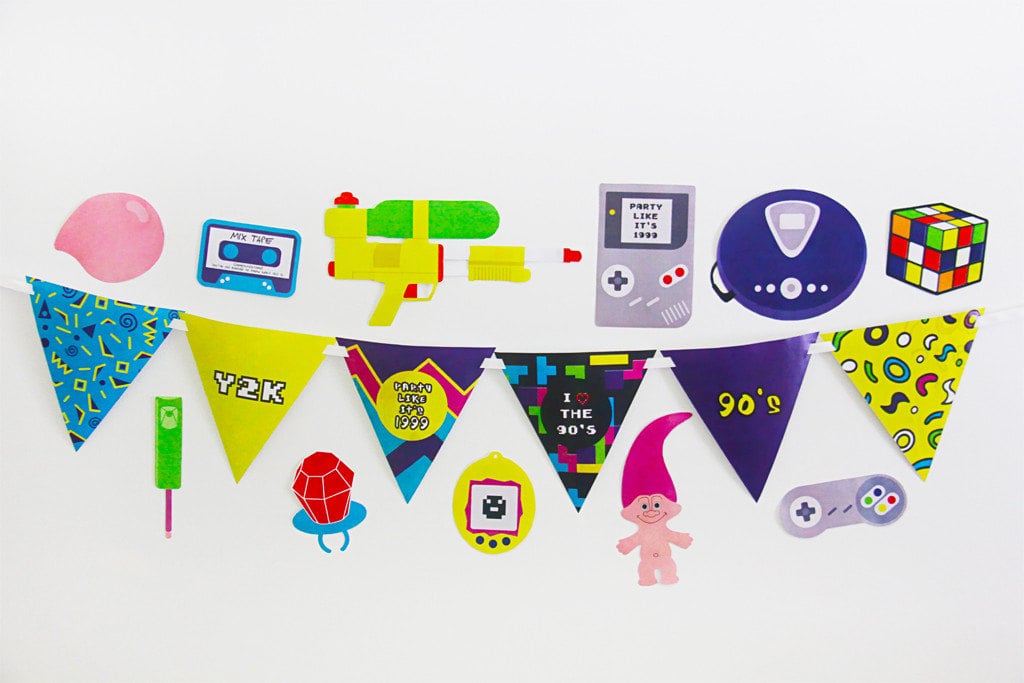 Make the photo booth a nostalgic time capsule with these decorations and props [17] ($12), including classics like trolls and Gameboys.