Fascinating Facts About Ikea
17 Fascinating Things I Learned About Ikea Whe Visiting Their Global Headquarters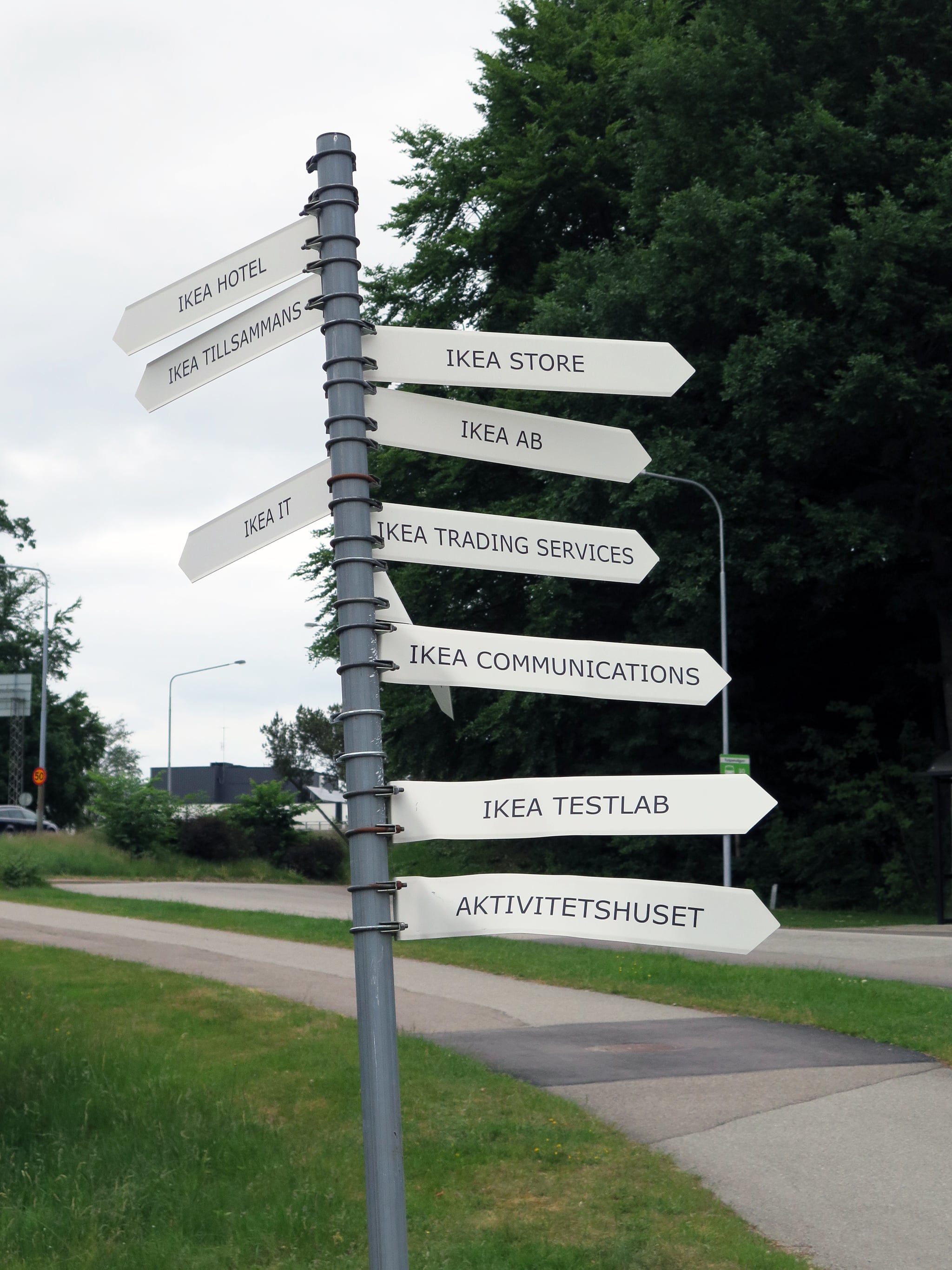 I was recently invited by Ikea to visit their global headquarters in Sweden for their annual Democratic Design Days press event. The trip gave me unprecedented access to the mega-retailers facilities, upcoming collections, and staff. I thought I already knew everything there was to know about Ikea, but I was so wrong. Check out the 17 sometimes fun, sometimes shocking, and sometimes just plain interesting things I learned below:

1. I've Been Pronouncing the Name All Wrong
Ikea is actually pronounced Ee-kay-ah. Oops.
2. IKEA is an Acronym
The reason the word is unfamiliar isn't just because it's in another language, it's because it's not a word, but an acronym. It's made from Ikea founder's Ingvar Kamprad's initials followed by the initials of the farm and village where he was born, Elmtaryd in the village of Agunnaryd.
3. The Retailer is Much, Much Older Than I Realized
I knew Ikea specialized in mid-century design – but I had no idea it actually opened in the mid-century! Ikea was founded in 1943 in part as a response to the impoverished state of Sweden during WII and a desire to create jobs while offering a better and more affordable way for people to live.

4. Ingvar Kampard is Fascinating
Ingvar Kamprad, the founder and mastermind behind the stores is an enigmatic – if notoriously frugal – genius. Now 90-years-old and one of the wealthiest men on the planet, he continues to live a strikingly modest life, flying coach and staying at economy hotels – and apparently he expects his children too as well; it's said that he's structured the company in a way so that none of his children can simply live off the funds.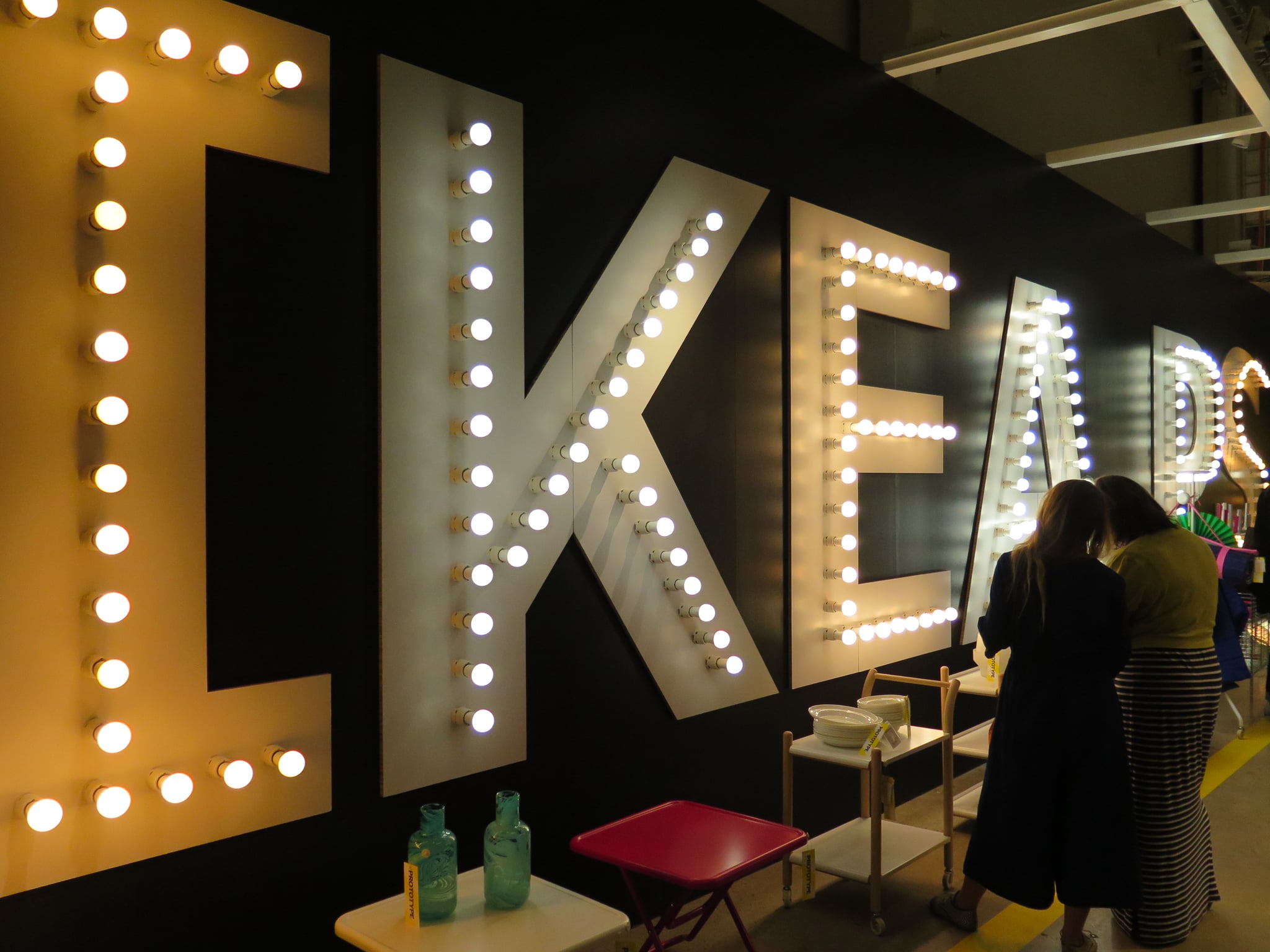 5. Ikea's Only Been in the US A Relatively Short Time
The United States had to wait over 40 years to get an Ikea on its soil. The retailer came to the US in 1985 and recently celebrated it's thirtieth anniversary.
6. The Global Headquarters are in the Middle of Nowhere
"How was Stockholm?" I was asked multiple times after returning from my Swedish Ikea adventure. I had no idea, because I didn't go there. Älmhult, Sweden, where Ikea's global headquarters are located, is a quaint town located more than three hours South of Stockholm by train. The closest major city Swedish city is Malmö. Unsurprisingly, about half of staffers commute to Älmhult rather than reside there, many even keeping weekday residences in town and weekend homes in the major cities.
7. Ikea Restaurants Are Serious Business
You might think of the food court as just a side-show to the furniture, but Ikea restaurants feed over 600,000,000 visitors a year, selling more than 1 billion meatballs annually. They're the biggest restaurant inside of a retail store.
8. The Menu is Customized For Each Country
It's not all about the delicious scandinavian fare – it's also about local cuisine. Ikea customizes half the menu on a country-by-country basis, and in the US that part of the menu is updated three times throughout the year, which means I have an excuse to go back again and again and again.
9. There Have Been In-Store Weddings
Looking for a unique wedding venue? Ikea has played host to several, including a mass in-store nuptials at the Burbank, CA store with about twenty couples organized as part of a promotion for the film Mama Mia. There have also been Ikea engagements, including an elaborate flash mob proposal.
10. Ikea is Serious About Innovation
One of the perks of being private and therefore able to focus on long term gains rather than short term profit is that Ikea can experiment with innovative designs and eco-friendly practices. They've commissioned Space 10, an innovation thought lab in Copenhagen, Denmark, to look for ways to innovative the overall concepts Ikea addresses, from finding ways to grow sustainable food for Ikea's restaurants to to playing around with the idea of open source furniture designs.

11. There's an Ikea Museum
The brand new museum is a comprehensive and, IMHO, a surprisingly fun romp through Ikea's long history. It was built on the site of Ikea's first retail store and is sure to become a destination for hardcore Ikea fans from around the world.
12. Movies and TV Shows Are Filled With Ikea
Keep your eyes peeled next time you watch a favorite show or film and you'll likely spot some Ikea furniture or decor. Set designers were purchasing goodies from the Burbank, CA store (and then returning them) so often that the store set up a special program that allows them to return products unpackaged for a half refund; essentially, they can rent them for half price.
13. It's Not Just One Company
Ingvar Kamprad felt strongly that Ikea should never go on the stock market and as to avoid becoming compromised by the financial motivations of public companies – so he divided business operations into several distinct groups. The IKEA Group of companies including Ikea Group which is owned by Stichting INGKA Foundation and operates the stores through agreements with and Inter Ikea Systems, which owns the Ikea Concept and Ikea franchising. Confused yet? I sure am.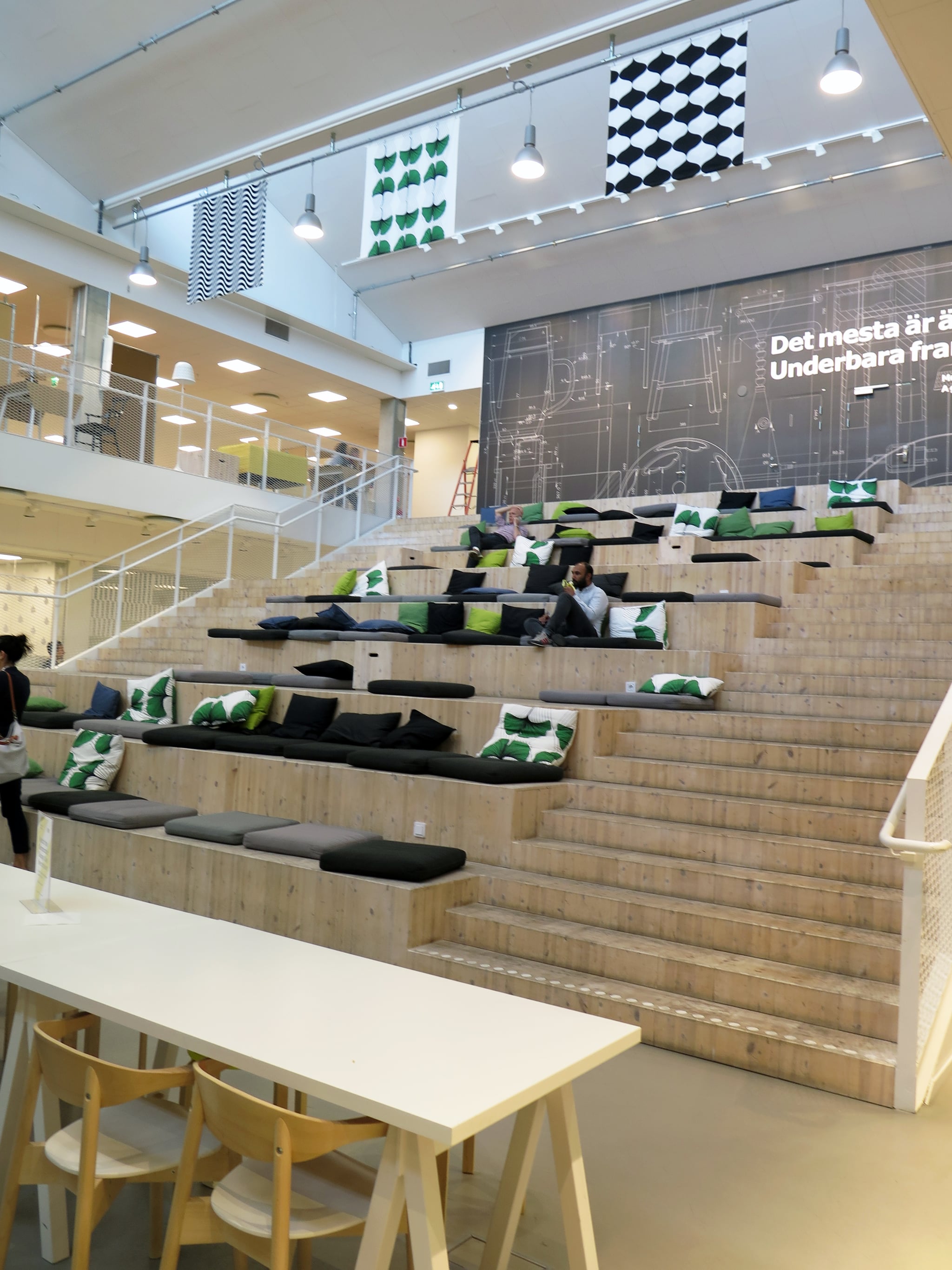 14. The Inside of Ikea's Office Buildings Looks Like a College
From the beautiful cafeteria – stocked with 24/7 fro-yo soft serve and beverages – to the elaborate open work space, I thought more than once that I was back at college while roaming around.
15. Their Charitable Endeavors Are a Really Big Deal
While it can be argued that the Ikea Foundation is an elaborate tax evasion vehicle (see the note about Ingvar being thrifty), there's no denying that it makes a tremendous impact in the world. Through its partnership with Save the Children and UNICEF, it's provided over 12 million kids in 46 countries with better schools, teachers, and learning materials. And that's just one example from a long and impressive list.

16. Ikea Runs A Testing Lab and Innovation Lab
The elaborate innovation lab does everything from use a 3D printer to mock up new ideas to experiment with new hacks on old products. In the nearby testing lab, workers and machines do their best to test products under every circumstances, exposing them to every kind of ware and hazard. It's normal to see a wooden bottom sitting in a seat thousands of times over each hour so Ikea can see how the cushion holds up.
17. It's a Great Place for Women to Work
While speaking with high-ranking Ikea of Sweden furniture designer Sarah Fager, I truly realized what a great place Ikea – and pretty much every Swedish company – is for women, and more specifically moms. A pivotal contributor to the upcoming Ikea PS collection, Sarah is also a mother of two and expecting her third child. Sweden offers an astounding 480 days of paid parental leave, and Sarah looked at me like I was crazy when I asked if she felt comfortably taking all the time. She said the company is completely fine with her taking as much of that time as she needs.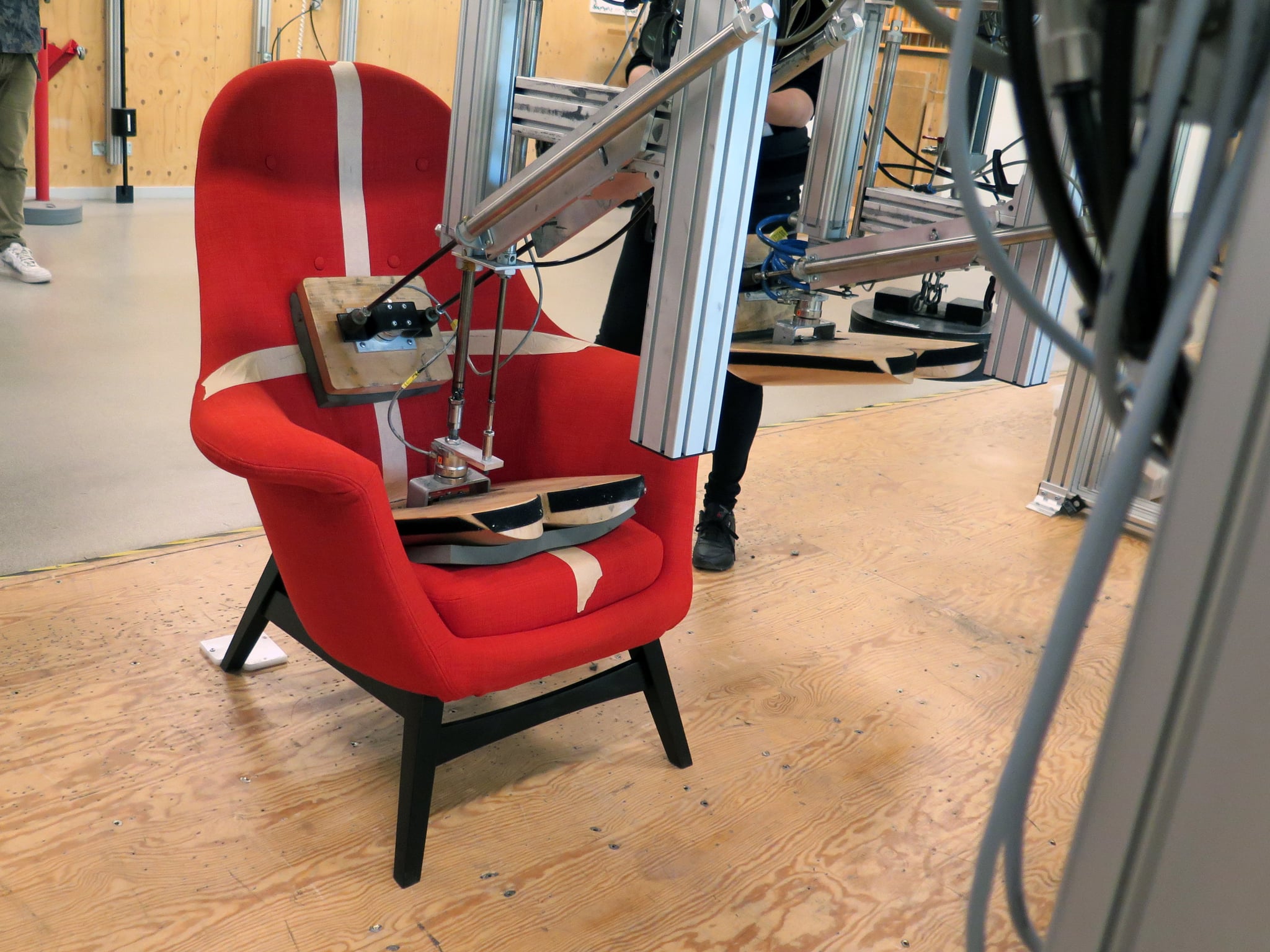 Image Source: POPSUGAR Photography / Maggie Winterfeldt