No one would blame you if you never wanted to create a gift basket on your own. DIY [1] gift baskets are pretty intimidating, since you have to find the right pieces that fit perfectly together. But the truth is, the process is much simpler than you think, and we have the proof.
In a special collaboration, Abby Larson, the editor and founder of Style Me Pretty [2], worked with HomeGoods [3] to curate gorgeous gift baskets that you can easily re-create. There's one for the entertainer in your life, one for the baker, and one for the cocktail-lover, and they're equally as impressive. Just copy her same picks for an affordable, foolproof gift idea you'll want to give for years to come. There, that wasn't so bad, was it?
Source: Style Me Pretty [4]
1. For the Entertainer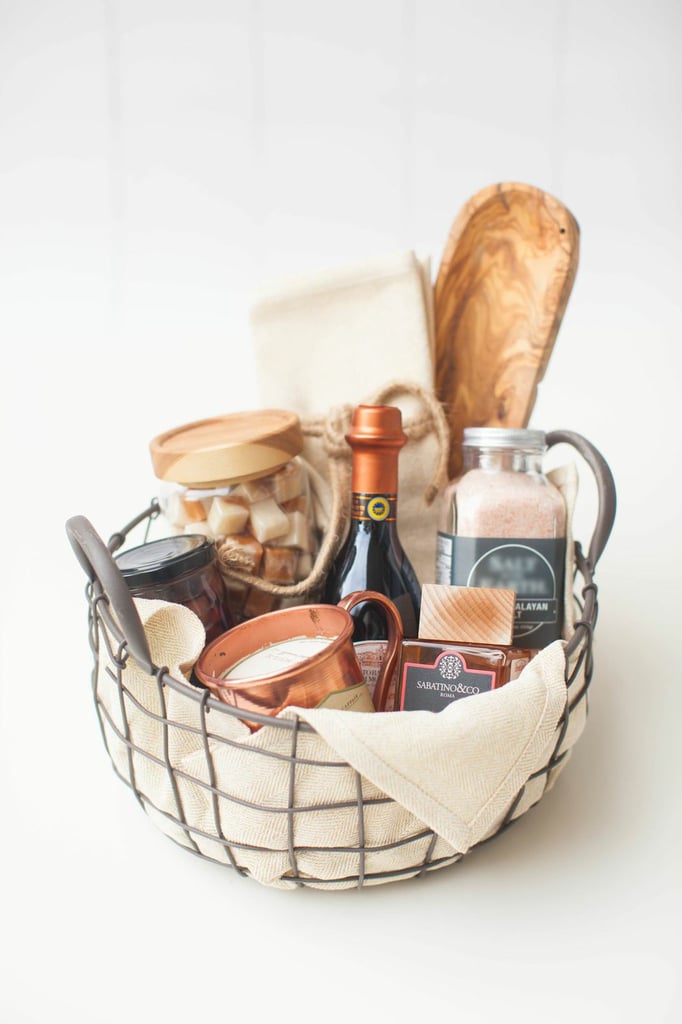 Aside from the individual items that look great together thanks to their earthy color scheme, the wire basket makes this one standout gift. It's a superversatile piece that costs just $15 at HomeGoods.
Source: Style Me Pretty [5]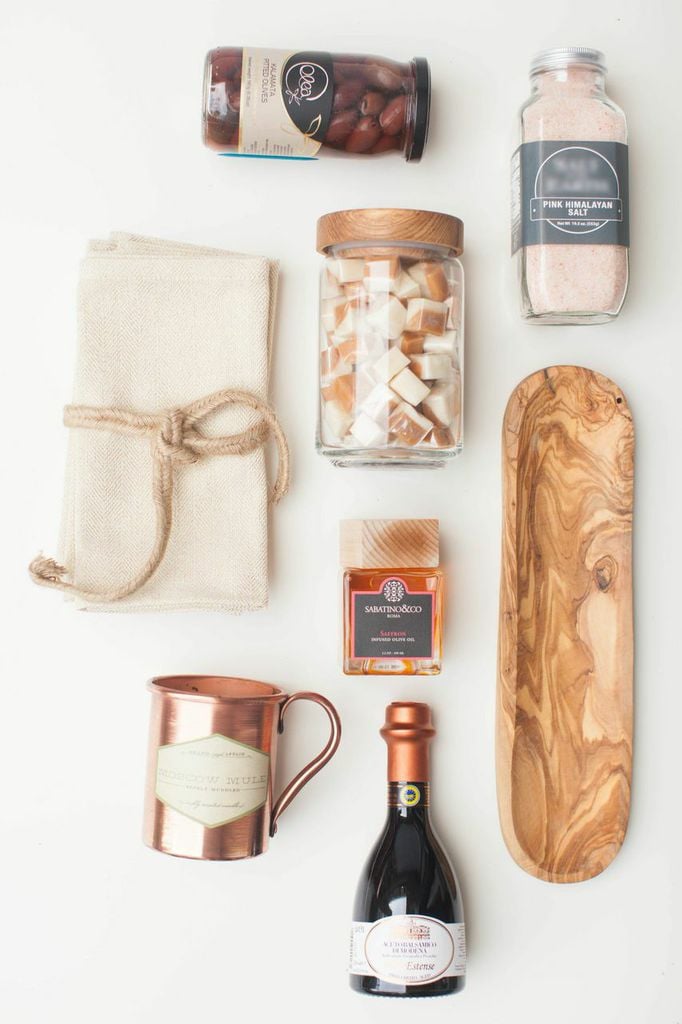 Check out all the other delightful pieces you can look for at your local HomeGoods. (How great is that wooden tray?)
Natural wooden appetizer tray ($17)
Aged balsamic vinegar ($13)
Kalamata olive jar ($9)
Source: Style Me Pretty [6]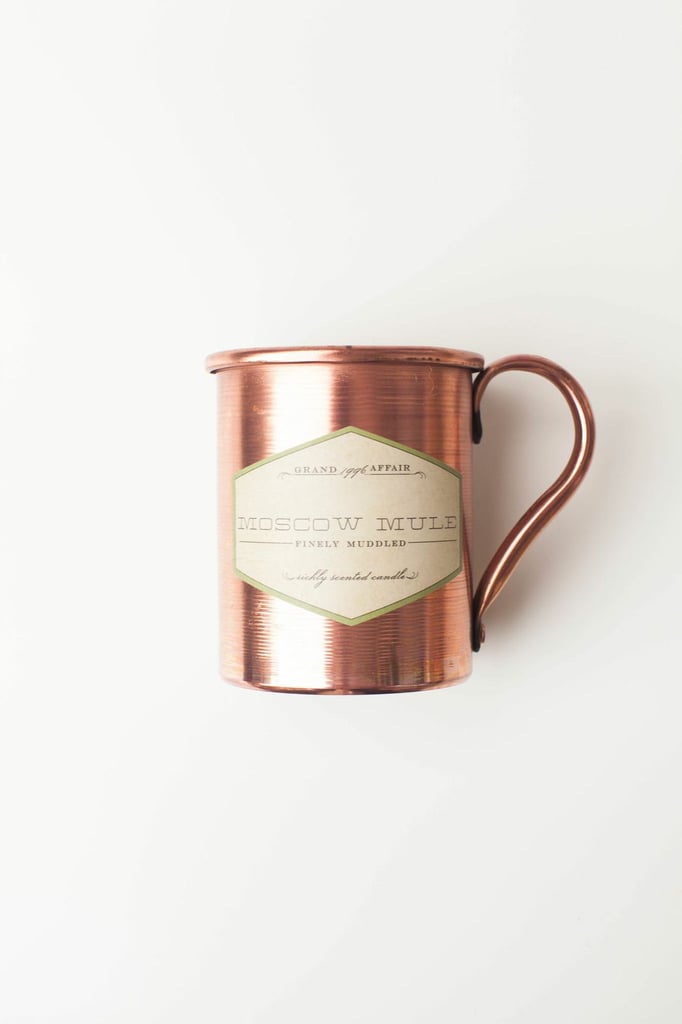 One of our favorite items from this basket is this moscow mule glass candle ($9), which could fool anyone into thinking it's a real mug.
Source: Style Me Pretty [7]
2. For the Baker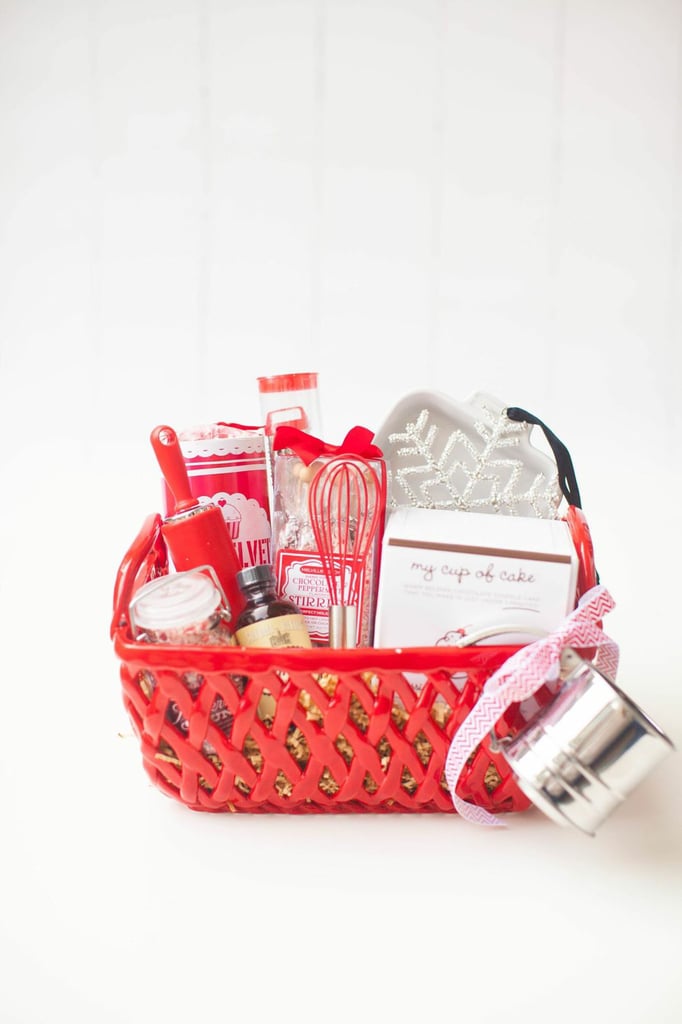 This one is all kinds of pretty. We love how the ceramic red basket ($17) instantly pops, and the other items are just as fun and eye-catching.
Source: Style Me Pretty [8]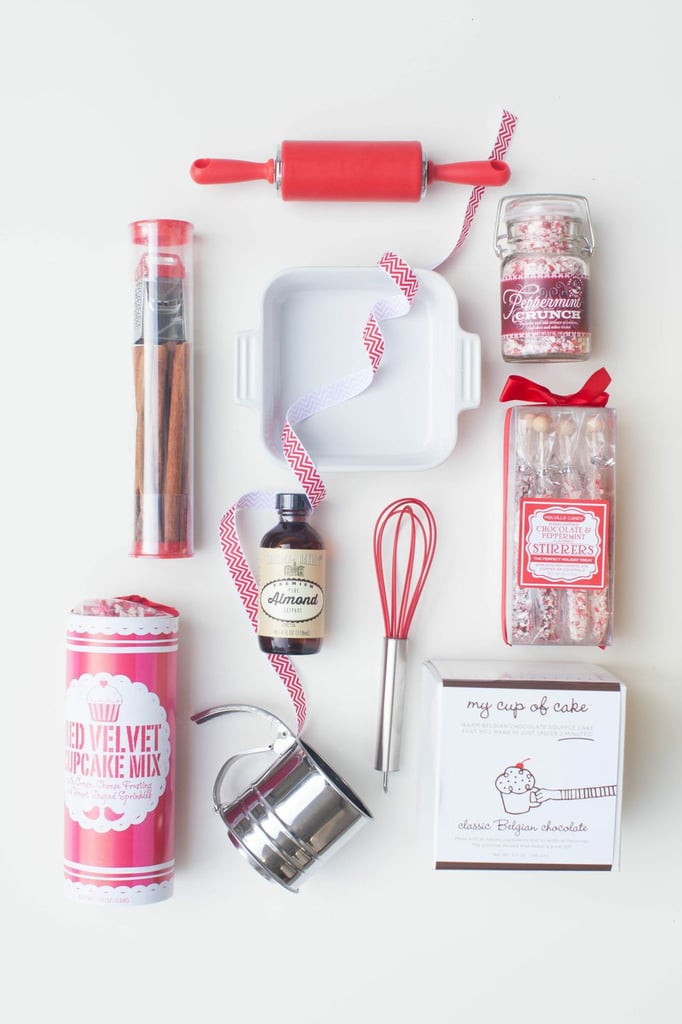 The rest of the cute finds fit the red-and-white theme perfectly:
Rolling pin ($7)
Whisk ($3)
Red velvet cupcake mix ($6)
Silver flour sifter ($6)
 
Source: Style Me Pretty [9]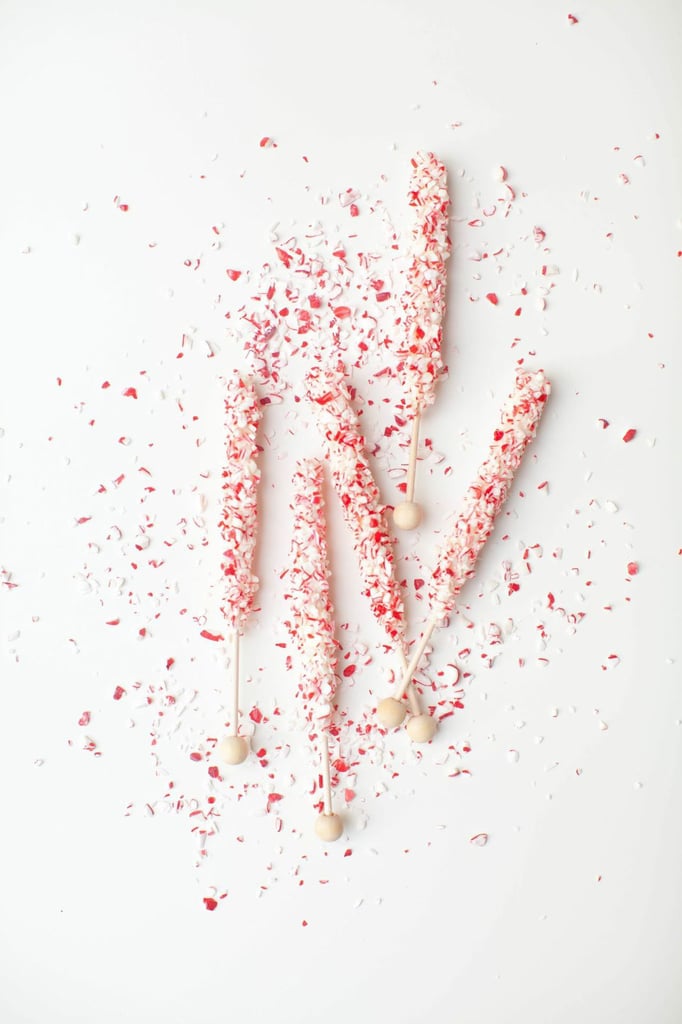 Who knew candy-rock sticks could look so fab?
Source: Style Me Pretty [10]
3. For the Cocktail Enthusiast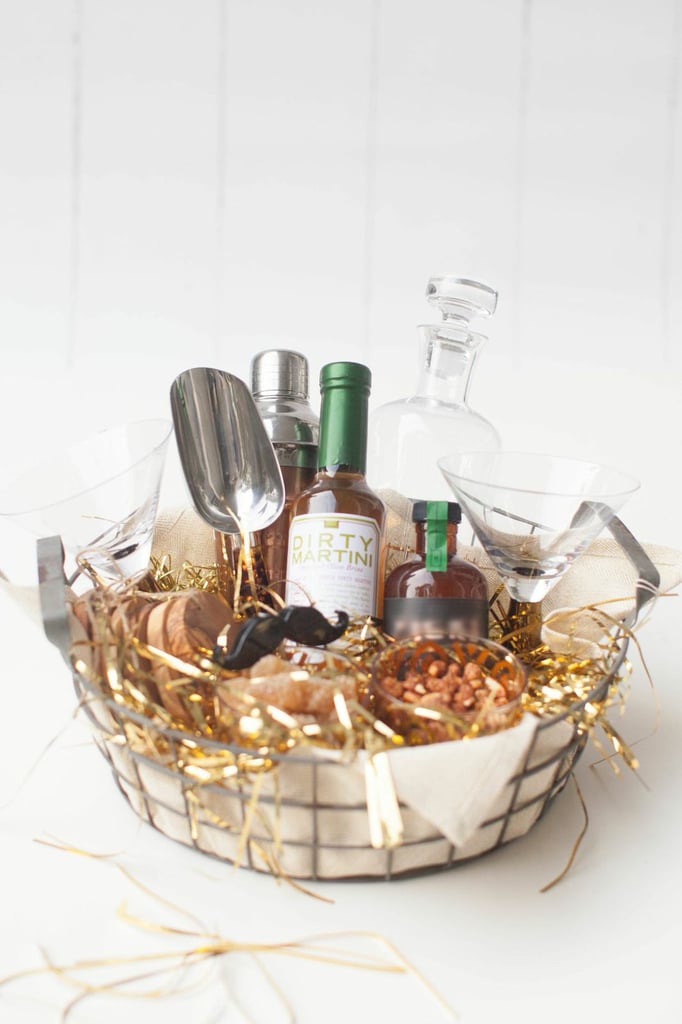 If anything comes close to a glamorous bar cart [11], it's a bar basket like this sophisticated and stylish version. The gold tinsel paired with the silver basket is a majorly chic metallic touch.
Source: Style Me Pretty [12]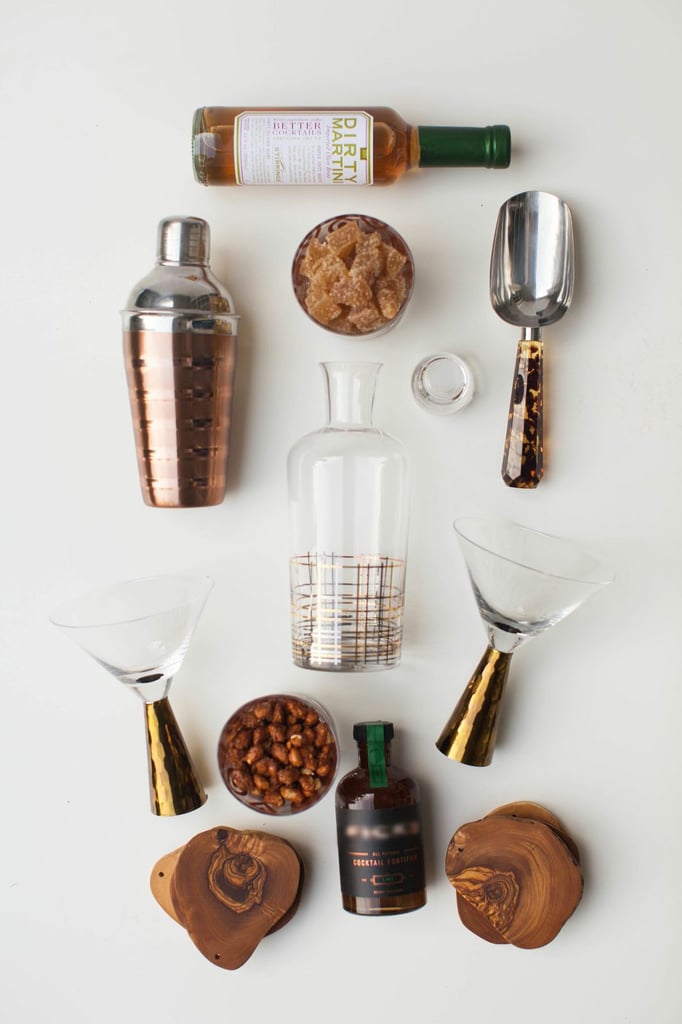 Here's everything you need to complete a similar look:
Copper cocktail shaker ($13)
Martini mix ($10)
Ice scoop ($8)
Wire basket ($15)
Patterned candy jar ($4)
Glass decanter ($13)
Source: Style Me Pretty [13]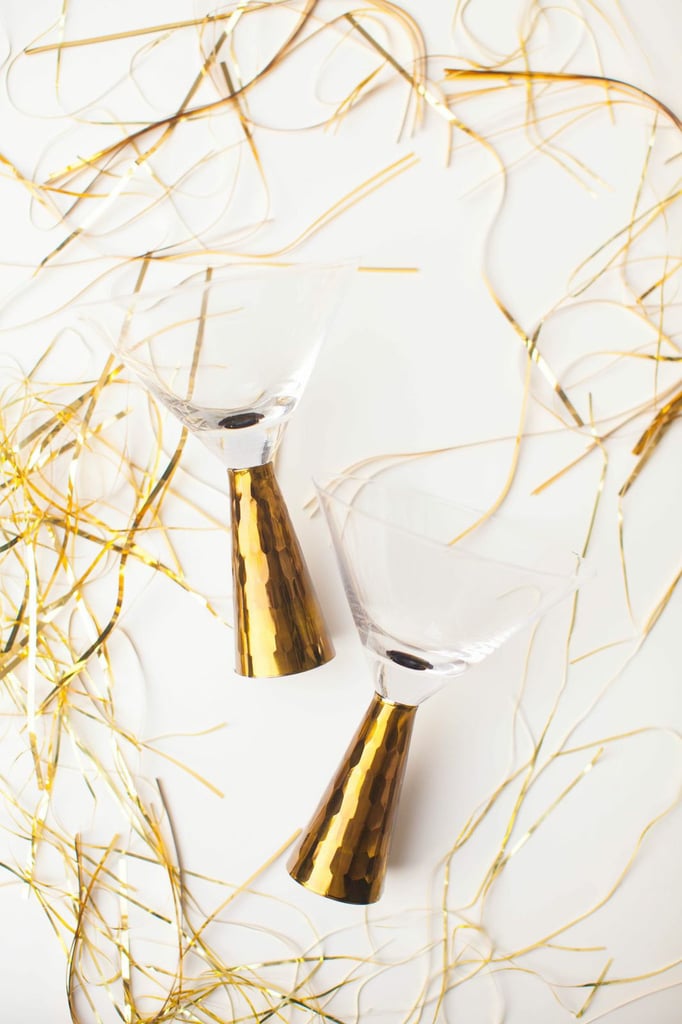 The gilded martini glasses ($4) are such a sweet find, and they're so affordable!
Source: Style Me Pretty [14]