How to Hang Art
How to Hang Art Without Ruining Your Walls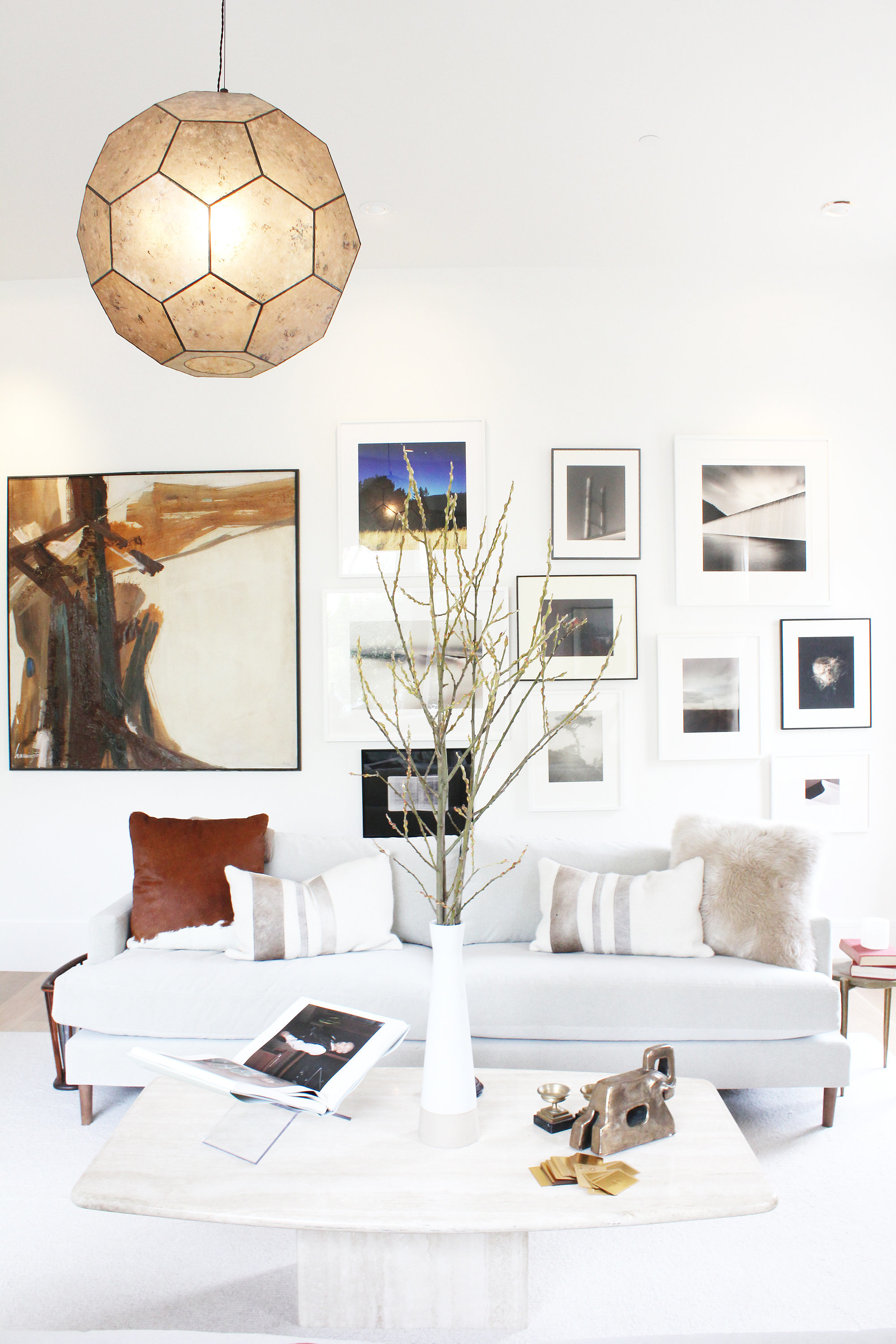 Whether you have gallery wall envy or are just too scared to pull the trigger on hanging something, furniture designer and expert woodworker Jason Pickens can help. Make 2018 the year you finally fix your bare wall situation by adhering to Jason's five failproof tips.
Art should be hung at eye level. Standard gallery height is 58 inches to the center of the artwork. Using a tape measure, measure 58 inches from the ground and use a piece of painter's tape to mark the spot on the wall. Using painter's tape will help you avoid marking up your walls.
Choose the correct hardware to hang your artwork – more than likely, your interior walls are made of drywall, which means a midsize picture hanger will do the trick. A midsize picture hanger can hold up to 20 pounds – essentially 2.5 gallons of milk! The best midsize picture hangers are OOKS, which you can buy at your local hardware store.
A rubber mallet is by far the best tool for hammering OOKs into the wall. Most people have standard framing hammers, which is also fine to use, but hammer lightly. Here are four other tools Jason insists every household needs!
Once your OOK is hammered and your artwork is hung, use the level app on your phone to make sure your artwork is aligned straight.
If you want to move your artwork around, it is easy to pull the central nail out because an OOK leaves a tiny hole which can be filled with white toothpaste.
Image Source: POPSUGAR Photography / Lisette Mejia