How to Keep a Bouquet Alive Longer
4 Unexpected Hacks That Will Keep Your Bouquet Alive Longer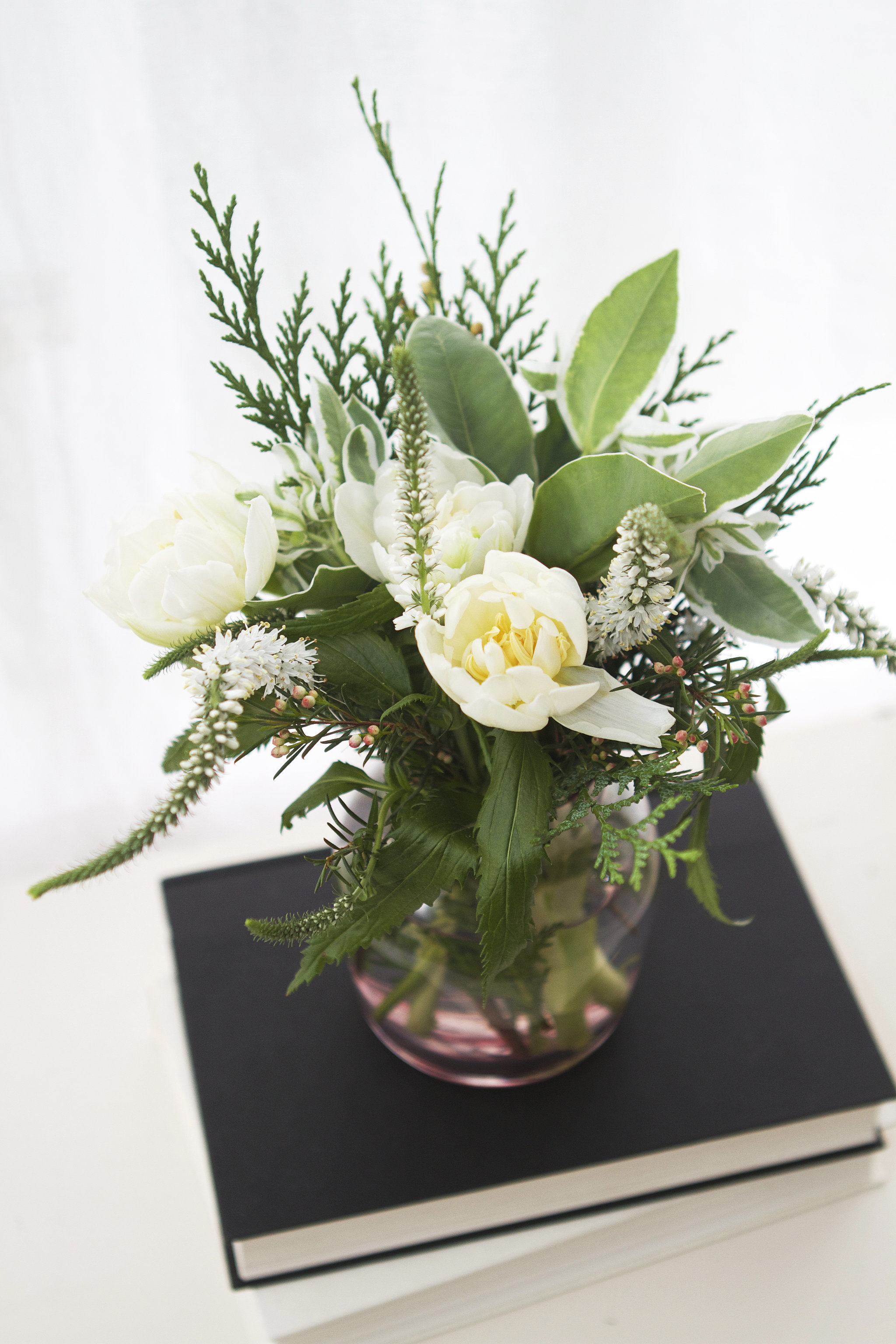 There's nothing more frustrating than purchasing a beautiful bouquet to enliven your home or welcome guests only to have it wilt within mere days; fortunately, Marie Ackerman, VP of education at flower delivery service Teleflora, has four somewhat quirky and shockingly easy ways you can keep your stems blooming longer. And all of her tips can be done with items easily found around your house! Check them out below.
1. Coins
"The penny is the the most popular coin to drop in a vase of water to keep your fresh bouquet looking its best." says Marie, explaining "The acid found in copper can act as a natural, anti-bacterial means of preventing the growth of bacteria in your flowers." Can't find a penny? Marie says you can substitute wiht a nickel since they also contain copper.

2. Aspirin or sugar
"Adding either of these is thought to be a good way to combat the aging process in fresh plants," states Marie. This is because the sugar provides additional nutrition for the flowers while the aspirin is thought to increase the water's acidity. Marie says that this, "will actually help the water fight against gravity to make its way from the bottom of the stem to the rest of the plant."

3. Bleach, vinegar, or alcohol
Marie says that, "bleach, vinegar and alcohol will help protect your plants from things like mold and bacteria by keeping the water disinfected." If you are using a clear vase, Marie recommends using clear versions of these liquids like white vinegar or vodka to keep the additives invisible.
4. Hairspray and mouthwash
"These two grooming products help in different ways. The acids found in mouthwash kill the bacteria on your flowers and the hair spray coats them with a protective layer to keep them shielded from harmful substances," Marie explains.
Image Source: POPSUGAR Photography