How to Set a Perfect Dinner Party Tablescape
6 Embarrassing Entertaining Snafus – and How to Avoid Them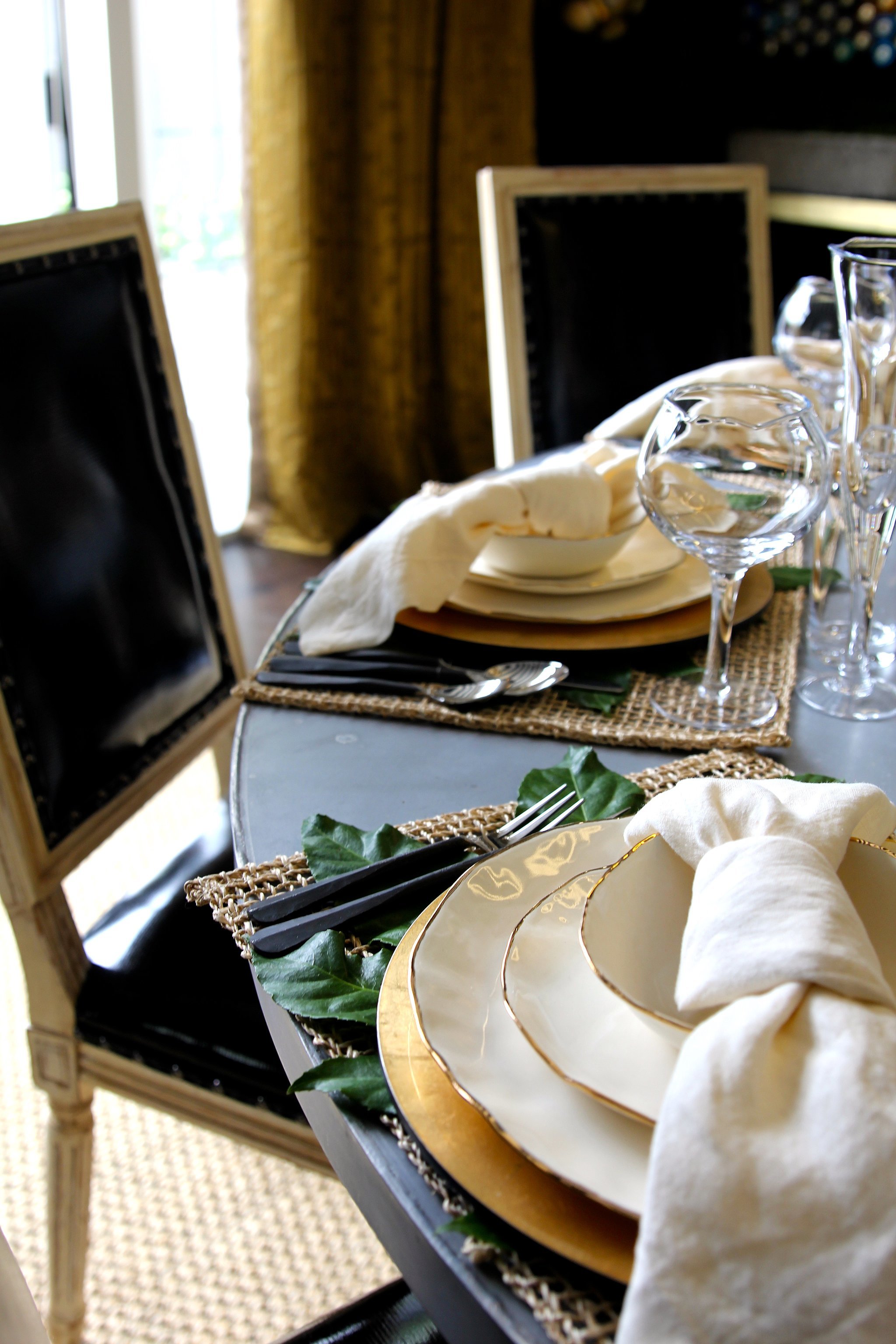 When striving to be the hostess with the mostest, it's easy to turn into a crazy perfectionist — we know because we've been there. While there's no way to ensure that your dinner party will be flawless, there are a few major entertaining gaffes you can easily avoid. Steer clear of dinner party embarrassment by checking them out below.
Lipstick on Glasses

Few things are as mortifying as looking over at your guest's wine glass and realizing she's about to place her lips atop someone else's old lipstick stain. Rid your stemware of lipsticks and glosses by using your fingers or a wet washcloth to rub off stains with a few pinches of tabletop salt prior to washing it.

Wrinkled Napkins

A fine dinner is best served with a crisp napkin — but keeping cloth napkins looking fresh and wrinkle-free can be a challenge. Thick, cotton napkins often need little more than to be hand-smoothed and folded right out of the dryer. More delicate blends, however, can require frequent ironing. We recommend you tumble-dry wrinkle-prone napkins in a medium-full load (or with dryer balls) and remove them while they're still ever so slightly damp. Then, immediately hang flat or fold.

Rust Spots on Flatware

Even the prettiest sets of flatware will look icky on your tabletop if individual pieces are spotted with rust. While there are several potential culprits, we recommend you start troubleshooting by not allowing dirty silverware to sit in the dishwasher or soak in the sink overnight. Additionally, you should not allow clean flatware to remain damp in the drying rack or dishwasher (many dishwashers don't have a comprehensive dry cycle). To remove existing spots, try breaking down rust with lemon juice or wiping it away with a homemade baking-soda-and-water paste.

Dying Flowers

A droopy, decaying bouquet is not the dazzling centerpiece you want for your dinner party. Ensure your flowers are at the peak of freshness by purchasing them the day before or morning of your event. Cut the stems, remove any leaves that will float below the water (as they'll cause bacteria to grow), and store them in a cool and sunny place until the party.

Candle Wax Buildup

Those candles looked beautiful when they were burning at your last dinner party, but the waxy and seemingly impossible-to-remove mess they left behind is now cramping your style. Our favorite wax removal method is to place glass votives or crystal candlesticks in the freezer for a minimum of an hour. Then, remove and gently tap to knock away the frozen excess wax.

Soiled Tablecloth

Considering its proximity to food, it's inevitable that your tablecloth will get dirty; however, stains needn't be the first thing your guests notice. While the stain source will determine the exact spot-treatment method you want to use, you can minimize soiling and keep your tablecloth in tip-top condition longer by laundering it immediately after messy meals.
Image Source: POPSUGAR Photography / Grace Hitchcock