How to Stack Logs in a Fireplace
The Fireplace DIY of the Century — It's That Good!
If you're the not-so-proud owner of a defunct fireplace, consider yourself lucky! Pepper Design blogger Morgan created a fireplace facade so beautiful, it almost trumps the warmth of a crackling fire. The best part? Even if your fireplace works, you can still capture the look of perfectly stacked logs using a trick that allows you to remove them in seconds.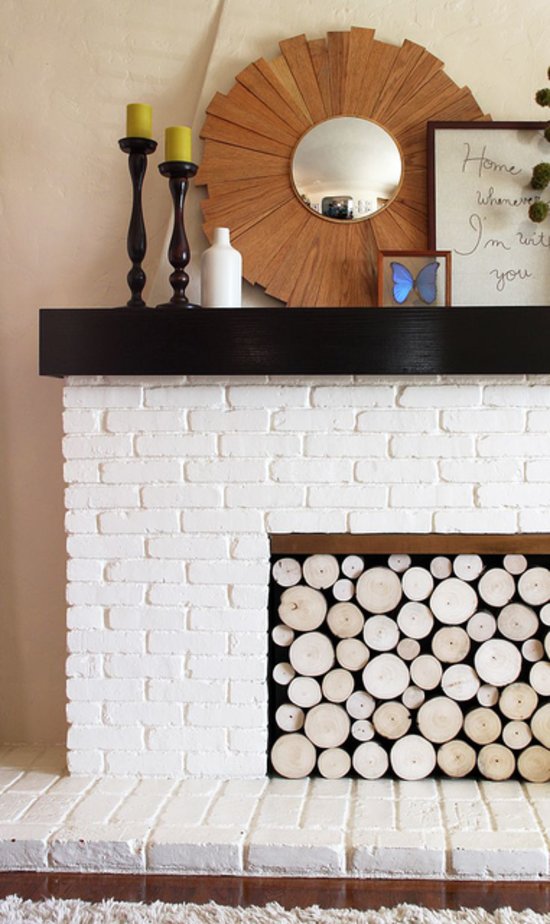 Her secret? Adhering log slices in varying lengths to a piece of black-painted plywood. Genius! Now Morgan can keep her perfectly assembled stacked-log facade intact while still being able to easily remove it whenever she wants. Check out Pepper Design Blog for the steps to create your own!