Iftar Hosting Tips
5 Tips For Hosting the Perfect Iftar at Home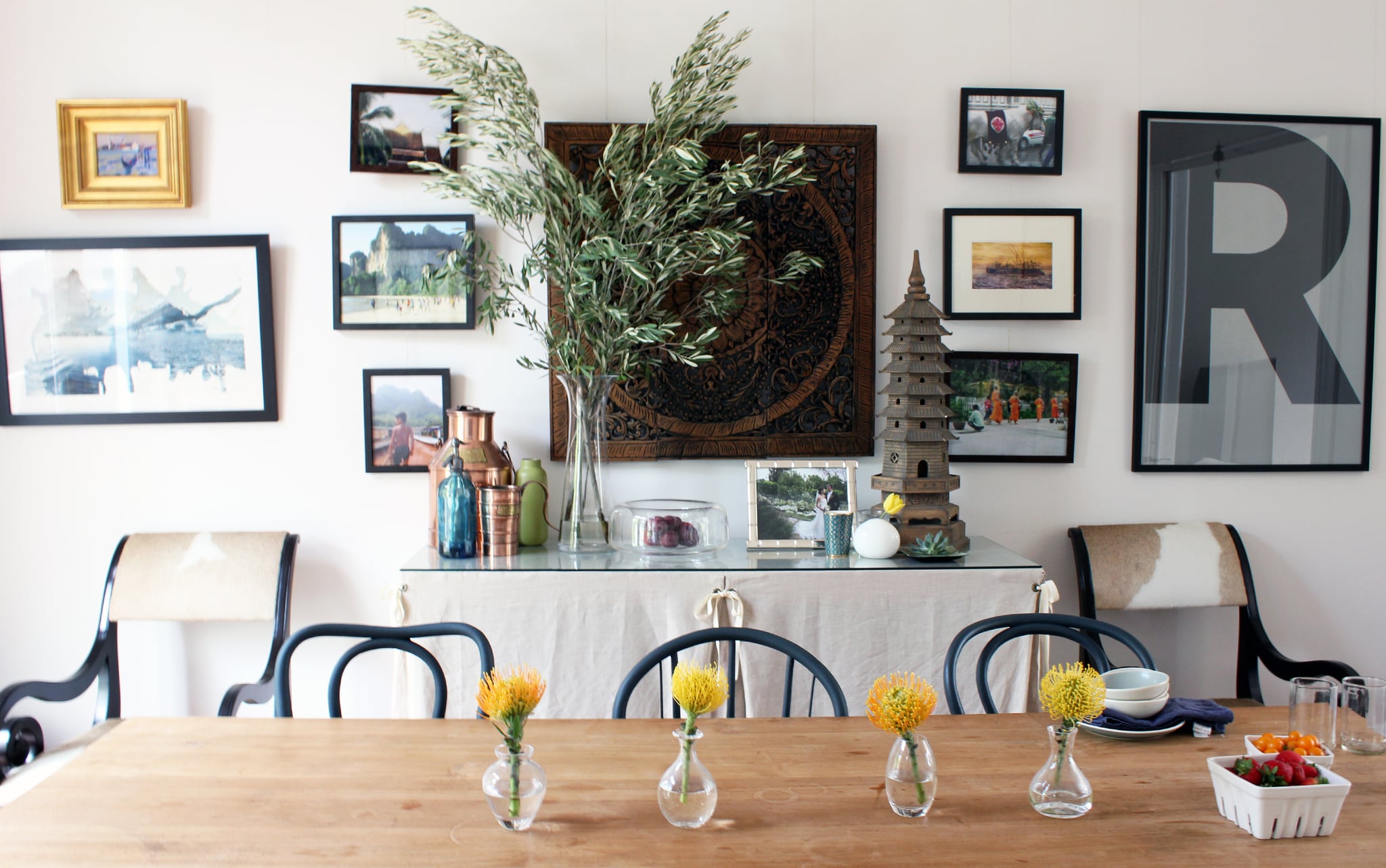 When it comes to hosting a homely Iftar, it's not just about having a great spread of food, the table it actually goes on it just as important. So Sharon Jutla, the interior designer behind the all-knew look at Jazz@PizzaExpress is sharing her tips on making your home picture perfect for guests.
Here's exactly what to do when preparing for company.
1. Have a clearout
"Just as we follow practices to cleanse our souls; we welcome Ramadan with a clean home. Make the cleaning exercise fun by turning it into a family affair and a bonding session."
2. Swap out the usual flowers for something festive
"Ramadan-inspired tableware, fine-looking tablecloth, and kitchen essentials are an important part and a way to add luxurious and festive accents to your home. Dressing the dinner table with Islamic motifs and elegant serving ware will not just impress guests but will also make times spent together unforgettable."
3. Pick the appropriate dinner set
"In order to achieve the ultimate look, choose a set that will easily complement your overall Ramadan theme. For instance, you can use a colorful and printed dinner set for a casual look.
"For a formal look, use porcelain ware with silver and gold embossed. It's usually better to go for plain-colored sets if you're using a patterned tablecloth, while a beautifully printed dinner set would be an excellent choice for a solid color tablecloth. One thing to remember though, your serve ware should also match with your dinner set."
4. Get the ambience right
"Using elegant candle stands, coordinate the color of the candles to match your table décor. And if candles don't work for you, then a Ramadan lantern or Fanous will make a beautiful centerpiece on your dinner table.
"A Majlis in your home or office can also be transformed into a Ramadan Majlis to add that traditional touch to the festivities. Throw some colorful cushions and carpets under the gazebo to create that festive feeling for your visitors."
5. Stimulate the senses
"Celebratory colors for this festive season are jeweled tones like amethyst, sapphire, emerald, ruby, garnet, and citrine. Scents such as Bokhour (incense) and fragrances are also equally important as part of the Ramadan decor.
"Ramadan fasting also calls for a platter of sweets, desserts, dates, and dry fruits. Decorate your special desserts in artistic metallic dishes to impress your visitors. An assemblage of these can also be used as a centerpiece to decorate your kitchen counter as well.
"Finally, since Ramadan is the season for giving, spread the joy of gifting by complementing those gift hampers with ornamental keepsakes. Personalize gifting by wrapping those Eid presents in decorative paper and even displaying them during the last 10 days of Ramadan to build excitement."
Image Source: POPSUGAR Photography / Lisette Mejia