Ikea Bagis Hangers
The 1 Item a Home Editor Says You Should Always Buy at Ikea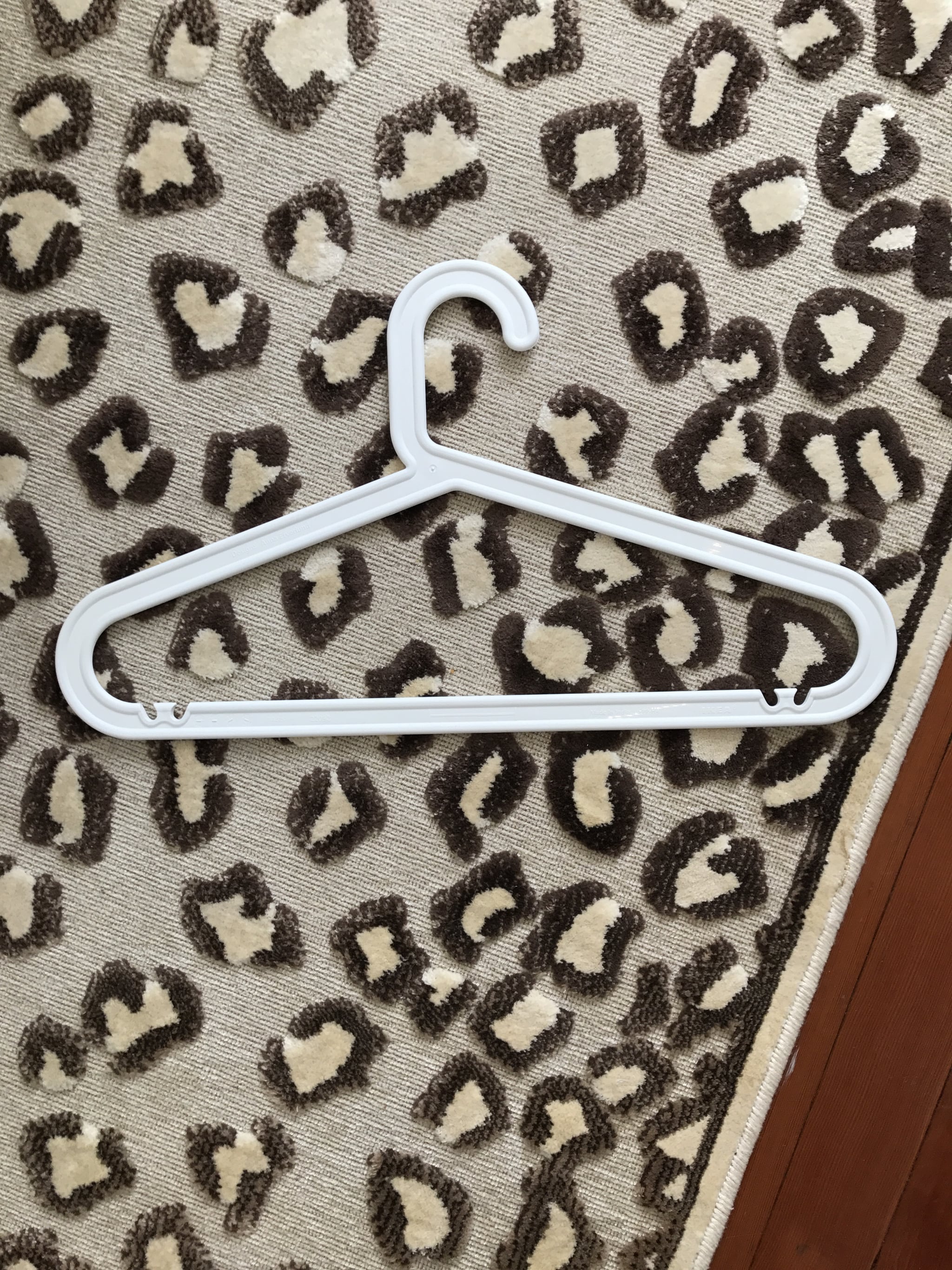 Tackling closet chaos has been an ongoing problem for me. With limited space and lots of clothes, I've tried many different types of hangers over the years. Some had a narrow profile — great for saving space — but couldn't stand up to the weight of my clothes. Others were sturdy but slippery, which caused my blouses to fall off and get lost in a giant heap on the closet floor. Then there were the expensive hangers I finally decided to spring for because they looked so beautiful that they must work well, right? Wrong. They worked terribly. And don't forget about the flimsy wire hangers mixed in from the dry cleaner (oftentimes with the clear plastic garment bag still attached). The net result of all these failed hanger experiments was a lot of money wasted and a hodgepodge of mismatched hangers holding up the garments in my closet.
Enter the Ikea Home Tour Squad. They recently came to my house to help me overhaul my entire clothing storage situation with a customized Pax Wardrobe. One of the biggest highlights of my new wardrobe was the hanging clothes section. The Bagis hangers the squad used were everything I had been looking for but could never find: strong and slender, sleek and attractive, textured enough to keep clothes from slipping (but not so sticky it's difficult to remove them), and even complete with indentations for spaghetti-strap tops. And, perhaps most shocking and most wonderful of all, they're dirt cheap. They're sold in packs of four for $0.39. Yes, you read that correctly. At that price, you'll never have to double up on hangers again.
I've since headed to my local Ikea to store to load up on these hangers, swapping them into every closet in my home. You could say I'm going a little overboard, but now that I've found the perfect hanger, I don't want to my clothes to rest on anything else ever again.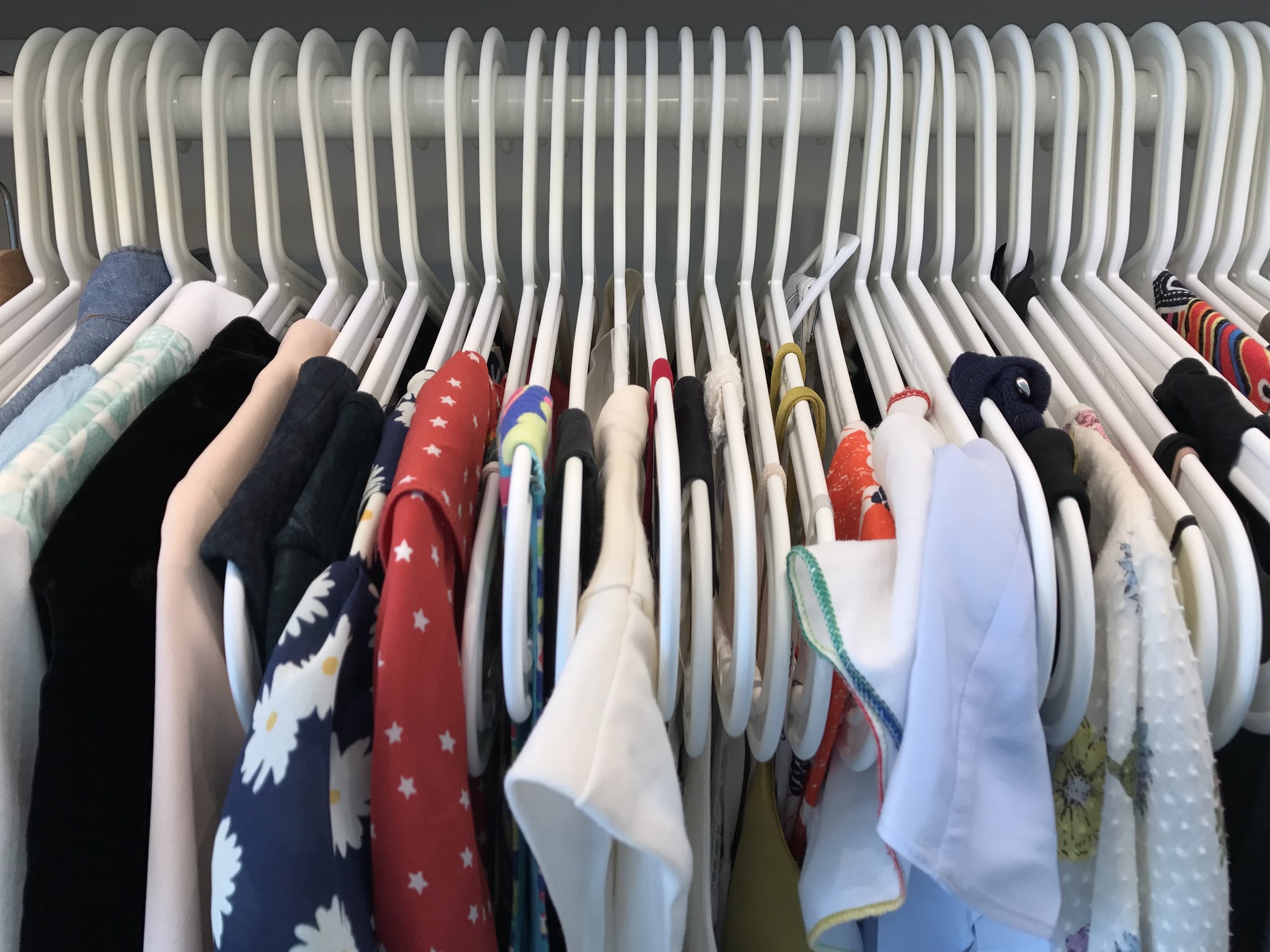 Image Source: POPSUGAR Photography / Maggie Winterfeldt