You're no stranger to great Ikea hacks [1]. But this one is arguably the easiest one out there. Remember Annie Gabillet's incredible home [2] that she uses to entertain? Well, she's back with an inexpensive, resourceful idea that we wish we had thought of earlier: how to take an Ikea sofa and give it a mess-free makeover. No sewing, cutting, painting, or gluing needed! Keep reading for the scoop.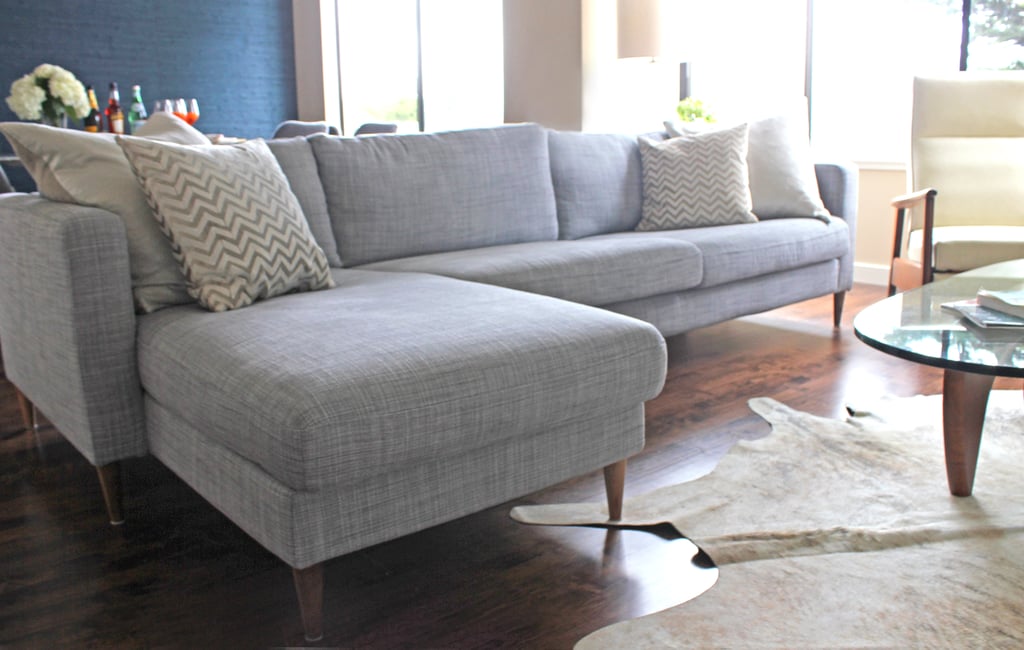 Annie and her husband first decorated her living room with a Karlstad sectional couch [3] that came with classic Ikea birch legs.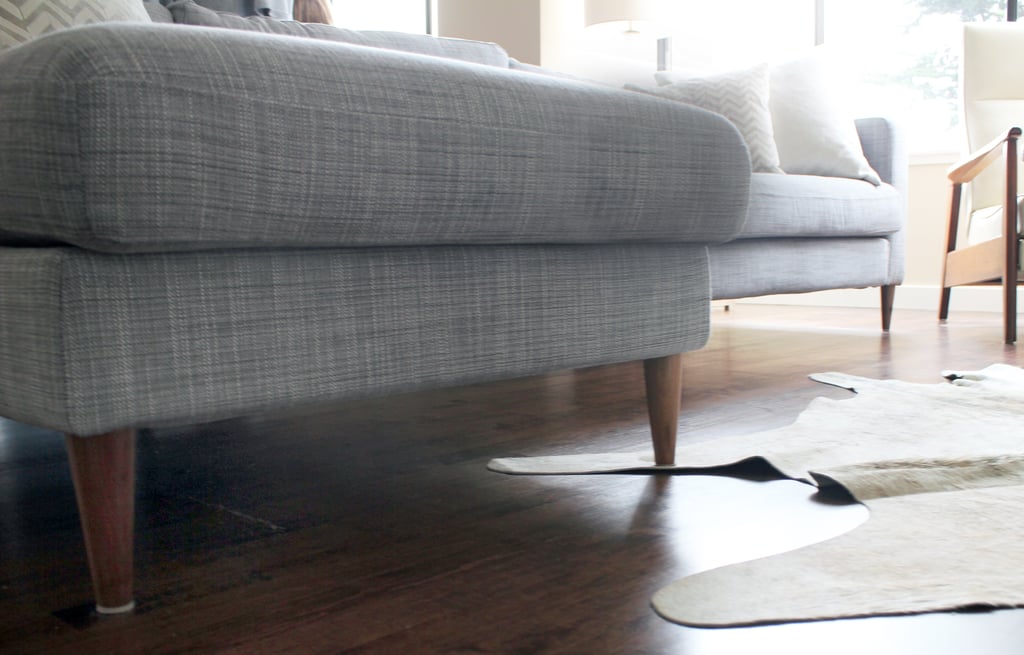 After surfing the web, they found a company called Uncle Bob's Workshop that sells superaffordable legs specifically [4] for Ikea couches. They chose solid walnut ones for a more expensive, midcentury look.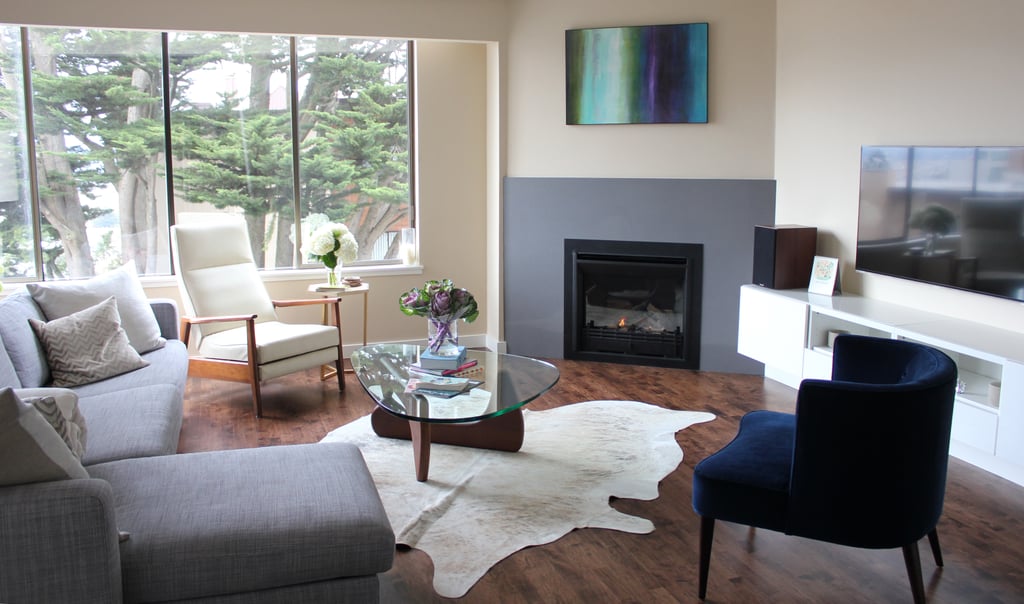 It was as simple as unscrewing the birch legs and screwing in the darker ones. Really! The end result? A couch that perfectly complements the rest of their striking living room.