Kardashian Glam Rooms
All the Insane Things You Never Knew the Kardashians Had in Their Glam Rooms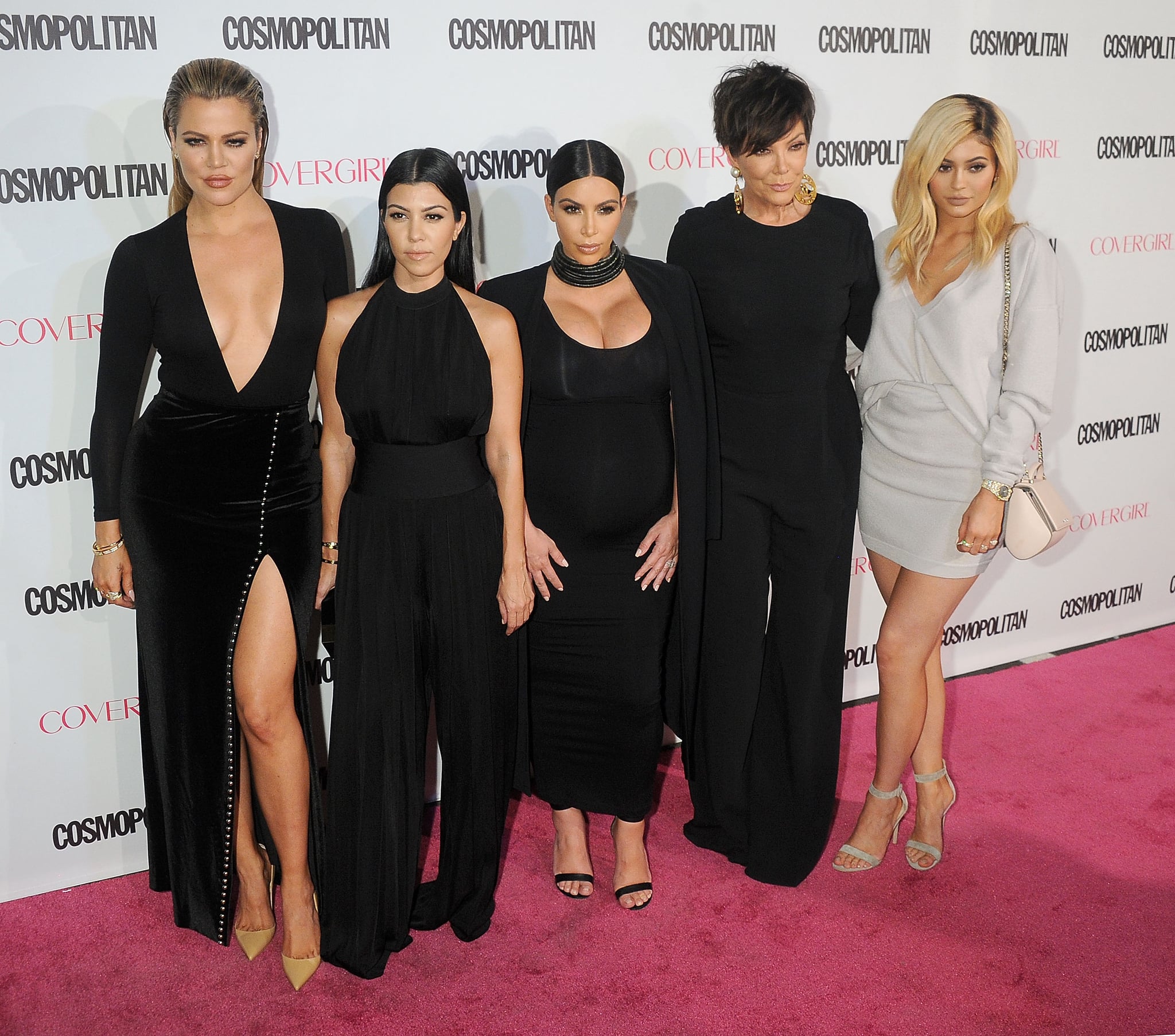 For the Kardashian-Jenner girls, glam is life, and when it comes to the rooms where all of their "glamming" is done, they do not mess around. For their camera rolls filled with nearly perfect selfies and all the time it takes preparing for them, the girls have interior designer Martyn Lawrence Bullard to thank for these insanely customized rooms in their homes.
Bullard just spilled his secrets to People and detailed the jaw-dropping design process he's gone through while designing rooms for Khloé, Kourtney, Kris, and Kendall. Last year, Kylie gave us a sneak peek of her glam room on her app, but this was only the beginning!
From the lipstick molds in drawers specifically made to fit each of their favorite brands, to the lighting, every element is customized to perfection.
"We work out specifications for the glam chairs, to make sure that Kim or Khloé, Kourtney, Kris or Kendall, each one has their specific chair made for their exact height, so that the back hits them properly, and so it's the right comfort level. It's a very personal thing," Bullard told the site. "We use sapphire glass mirrors, which is the finest, cleanest and purest mirror. So all those things do come at a price point. And time wise, it takes a lot of time because everything is detailed, from the exact size of a lipstick mold for a drawer to the perfect scale of a chair. So it's not something you can turn around in a week. Sometimes these things take up to three months to perfect."
Three months is so worth it when you think about the endless amount of selfies about to take place in the room!
But his work doesn't stop on the outside, inside the drawers is an elaborate set up for the girls' makeup collections. "There's a compartmental top drawer that comes in, and we perfectly line the drawers for every particular lipstick or mascara, so everything is carefully and orderly set up with little divisions that are made in plexiglass. All the makeup is divided perfectly and all those things are done in precise custom cabinetry." He surprisingly revealed that "there's not that much makeup."
As expected, the most important part of the room is the lighting and it has to be "perfect." Bullard explained, "You have to be lit in a way that the girls' makeup will look correct under TV lights or under the natural lighting. We use a particular diffused light bulb that have special fittings made to fit them into. We have to have prefect equal lighting on either side of the face, but we make sure there's no lighting above their heads because that is the worst thing you can ever do in a makeup room."
We can't decide if we're more surprised by the perfectly sized mascara holders or the customized chairs, but we can all agree the Kardashian-Jenner girls take their beauty sessions very seriously.