Kendall Jenner's New Furniture
Every Single Item in Kendall Jenner's Living Room Is From This Popular Decor Chain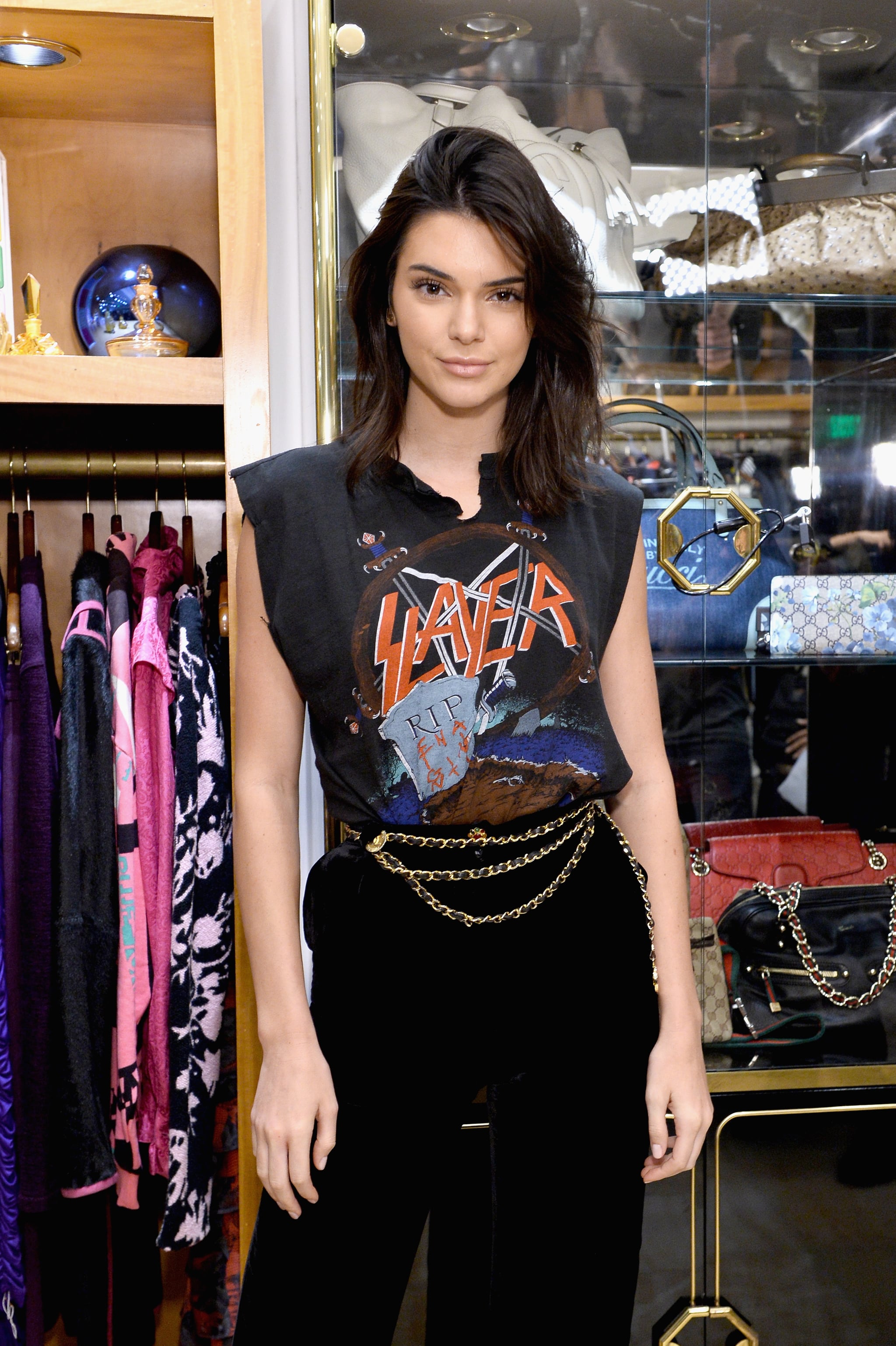 Kendall Jenner dropped $6.5 million on a beautiful home previously owned by Emily Blunt and John Krasinski, but when it came to decorating the mansion, she was on a strict budget. In a post recently published on her app, the 20-year-old supermodel explained that she has "slowly but surely" been furnishing her home and that only one room is finished.
"Even though I've purchased a bunch of things, I'm still waiting for all of it to be delivered. I really only have one room fully decorated — my living room," Kendall wrote. "All of the furniture is Restoration Hardware including their big comfy Cloud couch, cozy rug and marble coffee table. There's also a huge TV — it's definitely the chill room where everyone hangs out."
While we would absolutely love to plop down on Kendall's Restoration Hardware Cloud sofa, there's a different piece of furniture that has us scratching our heads. Kendall explained that she was so strict with her budget that she had a lot of money leftover. And what does a world famous supermodel do when she comes in under her budget? She buys a $52k couch, of course! "I realized I'd been really good and came in way under budget on my furniture allowance," she wrote. "I got super excited and bought another amazing couch. The 'Boa' by Edra couch is all woven and a really groovy navy with purple shimmer. It works perfectly in the space!"
Boa, by Fernando & Humberto Campana, in our stand at Salone del Mobile 2016.#sofa #design #modern #edrainspirations pic.twitter.com/8RyL63yoZV

— Edra (@EdraTweet) May 1, 2016
This isn't your average big, comfy couch, the Boa by Edra is "a large woven nest" that "consists of 120 meters of tube filled with flexible and breathable polyurethane with a touch of goose feather." And if you thought that sounded extravagant. . . To be made, the couch requires four people to work "simultaneously and in synchrony for more than a week," as described on the company's website.
After a long day on the runway, we don't blame Kendall for wanted to relax on a fluffy velvet sofa, but let's just hope her friends don't spill anything on it!