​Kleindienst Group launches The Floating Venice in Dubai​
If You Thought Dubai's Floating Villas Were Wild, Wait Until You See What's Next
The Floating Seahorse homes were unveiled at the International Boat Show in Dubai last March and it's fair to say, we were all blown away. And Kleindienst Group is going bigger and better with their next project, as show at the current Cityscape Global exhibition.
They'll be launching The Floating Venice, the world's first underwater luxury vessel resort, as part of The Heart of Europe islands in The World, 4km off the coast of Dubai.
Along the peaceful canals, gondolas will take you to your hotel, the spa, restaurant and underwater cabins, yes, underwater cabins. The world's first underwater resort will feature 5-star dining and living (there will be 180 cabins under water out of 414 in the resort).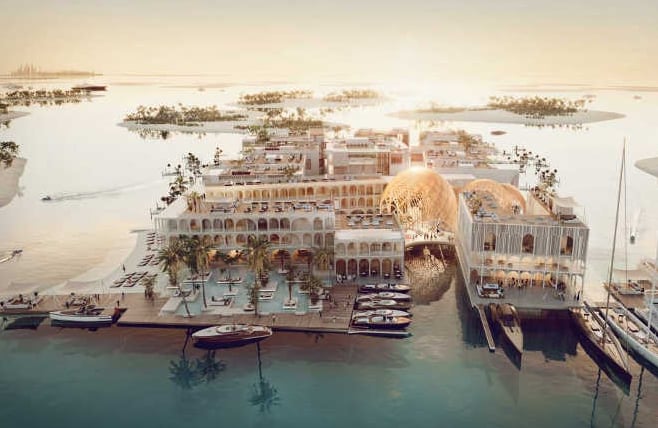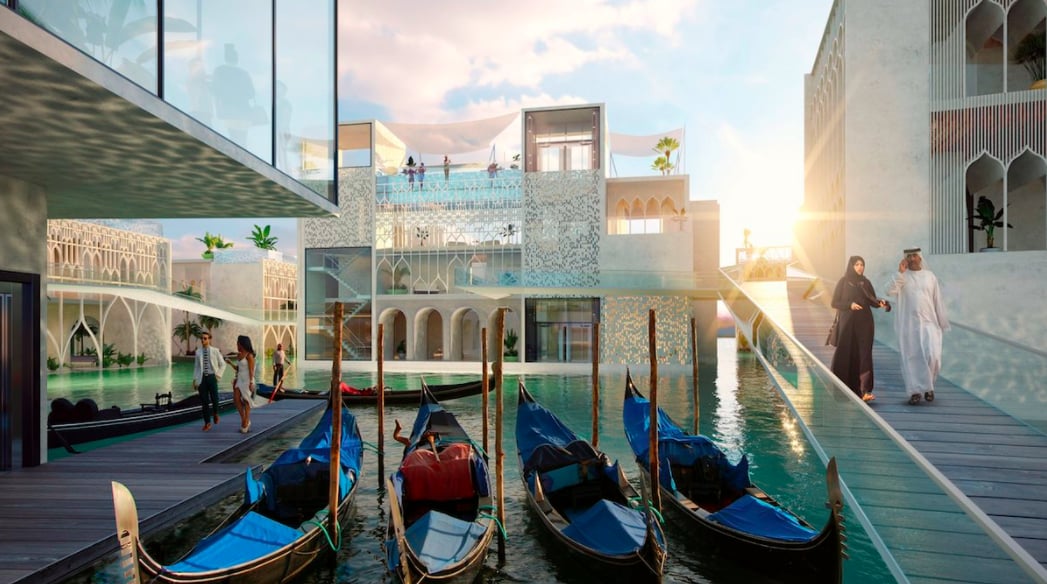 Guests will be surrounded by coral reefs in the Arabian Sea and get to enjoy Venetian festivals including Festa del Redentore, La Biennale di Venezia, Festival del Cinema, and Regata Storica.
"Venice will be a celebration of art and culture, where you can flood your imagination with possibilities from the famous masked carnivale to exclusive operatic performances, or where you can simply retreat to a quiet corner and relax listing to the gentle lapping waves while enjoying chicheti," the website states.
See the video below for just how Venice-like it will look.