Melania and Barron Trump Will Move to Washington
The White House Is Getting 2 New Residents in June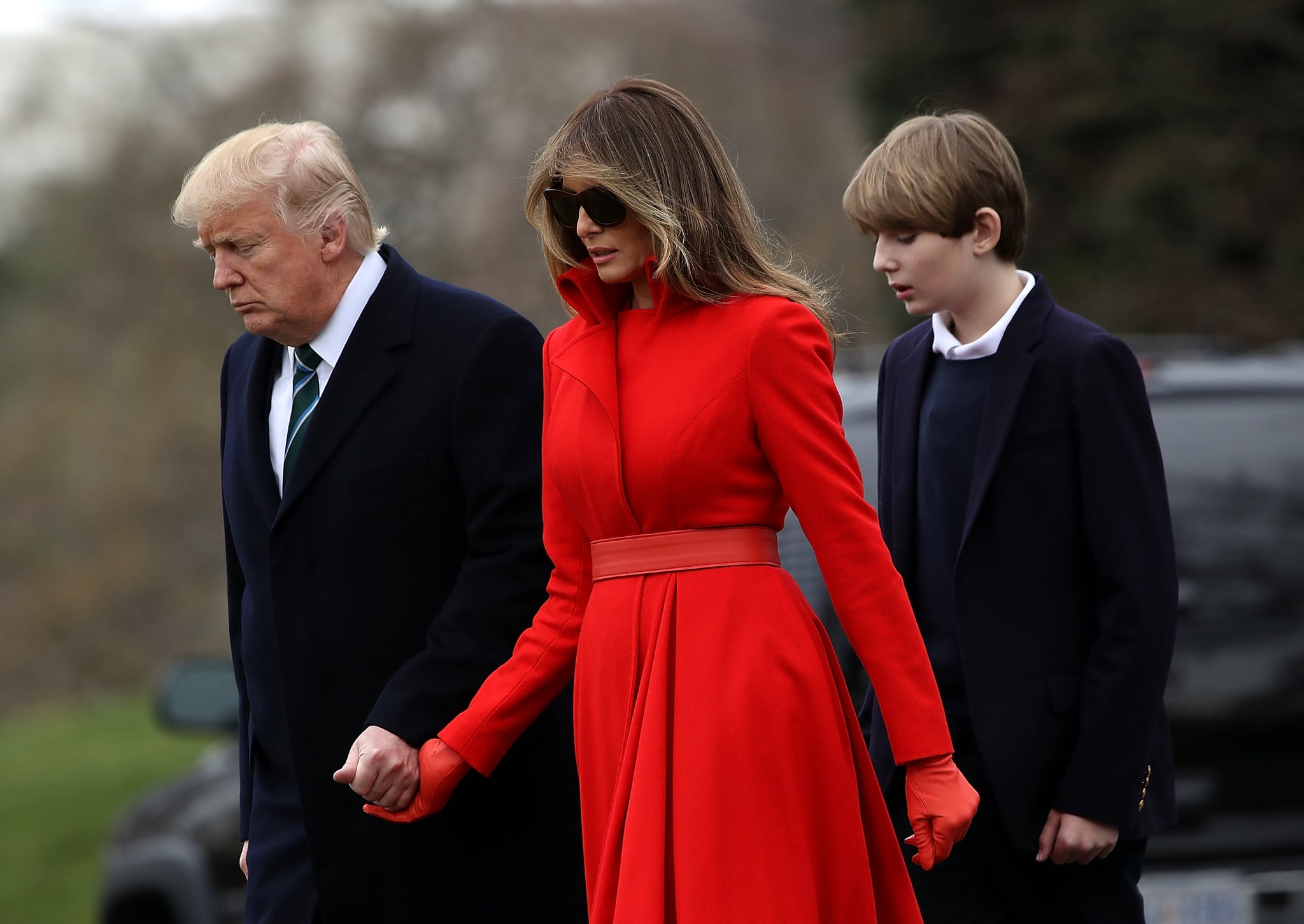 Melania Trump's decision to remain primarily in New York City post-inauguration drew a lot of attention. Many wondered if her decision to live outside of the White House was reflective of the way she felt about about stepping into the role of first lady, but the Trumps maintained that it was about doing what was best for Barron, who was enrolled in school there. Further inciting anger were the high security bills the Melania and Barron were racking up while staying in New York. Fortune reported that it costs between $127,000 and $145,000 per day to protect the two when they're in Trump Tower (it's notably much more when the president is also in residence).
Now, however, it seems that the first family will be reunited in Washington DC in mere months. Stephanie Winston Wolkoff, who reportedly acts as senior adviser to the first lady, issued a statement making it clear that Melania and Barron intend to move to DC at the end of the school year. "Mrs. Trump is honored to serve this country and is taking the role and responsibilities of first lady very seriously," Stephanie said. "It has only been a short time since the inauguration and the first lady is going to go about her role in a pragmatic and thoughtful way that is unique and authentic to her."
We knew Mrs. Trump had recently hired an interior designer to update the White House's private quarters, and now we know why. While it's unclear if they'll remain after school starts up in the Fall, it seems we can officially report that the White House will be getting two new residents come June.