Mukesh Ambani's 27-Story Single Family Home
What Does a 27-Story Single-Family Home Look Like? See For Yourself!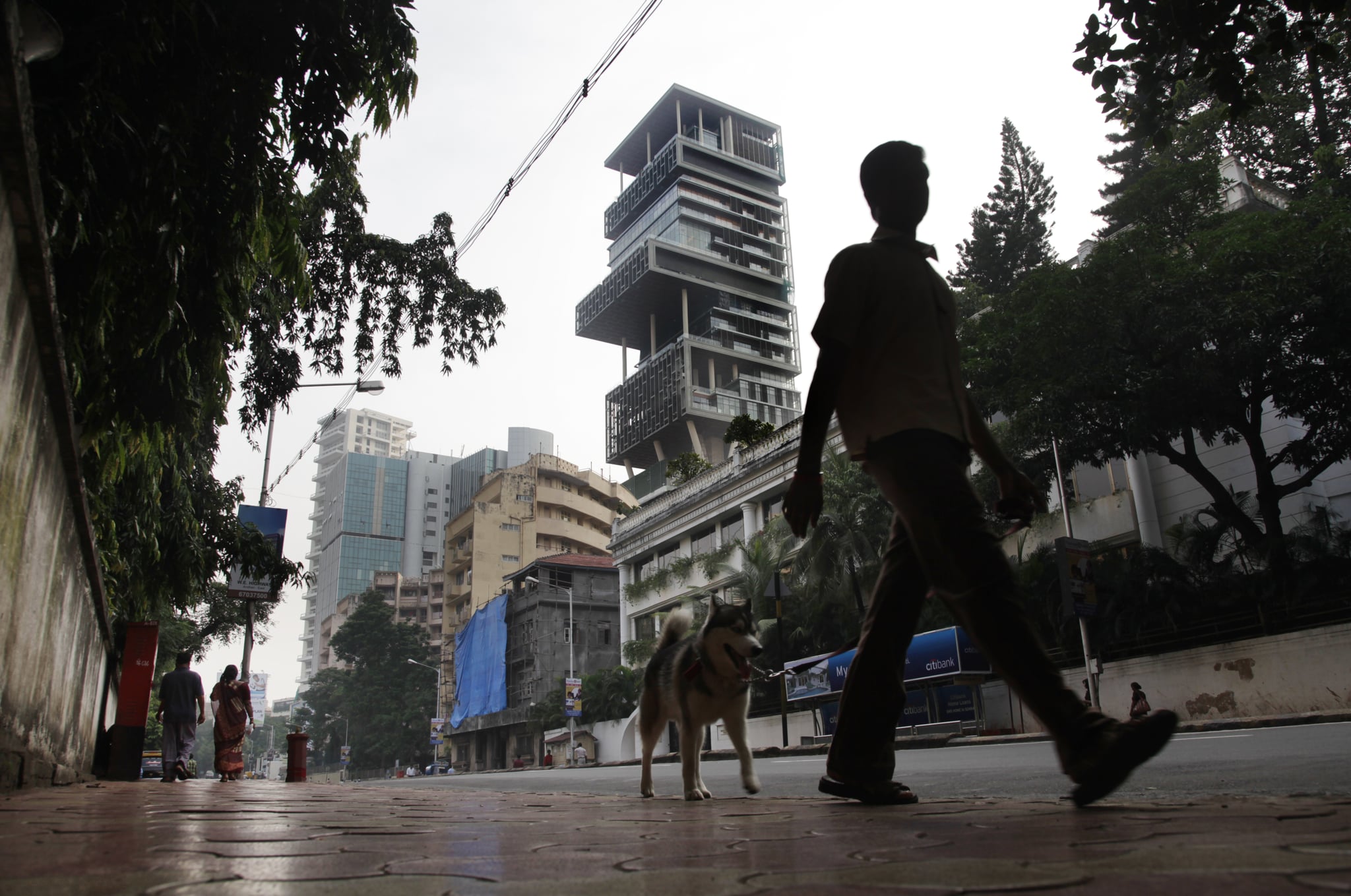 You know how first-time homebuyers tend to refer to their purchase as "a starter home"? Well, if we had to envision the opposite of a starter home, it would be Indian billionaire Mukesh Ambani's 27-story Mumbai digs, which actually clocks in closer to 40-stories high (due to superhigh ceilings) and boasts over 400,000-square-feet of space.
Curious about what a house of that magnitude looks like on the inside? Well, luckily for you, there's no shortage of pictures from the property's many floors. Check out the video below for a peek!
In case you didn't catch it, Ambani's massive South Mumbai home includes three heli-pads, a full movie theater, a massive garage with space for 150+ vehicles, and a multi-story recreation center. The decor is lavish, and so are the amenities . . . can somebody say "private pool"? Yeah, we wouldn't mind moving in; the house definitely has enough space!