Nightstand Ideas
7 Creative Nightstand Alternatives
Swapping out standard furniture for something unexpected can add loads of personality to a boring bedroom, and these upcycled nightstands are prime examples. With an open mind and a discerning eye, you'd be surprised what you can discover while scouting your own home! The ideal nightstand substitute should have a height that works and a level top — though you can place a tray on top of a slightly uneven or textural surface to make it work.
P.S. Don't forget to follow POPSUGAR Home on Instagram for inspiration — we're here for ya!
Source: Honor and Folly
While we wouldn't consider vintage suitcases the most convenient travel accessory, this charming inn uses a stack of them as a nightstand — just think of the storage possibilities!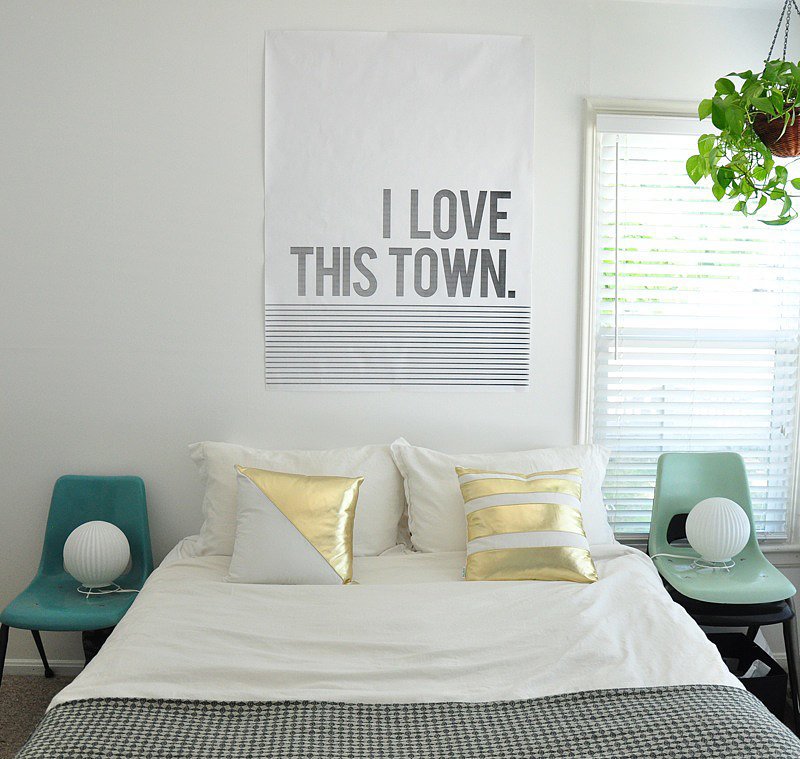 Source: Annilygreen
Designer Annie from Annilygreen used a couple of extra chairs to serve as nightstands in her bedroom. While the chairs have a concave surface that can be tricky in some circumstances, they're perfect for holding her globe-shaped lamps.
Source: Lark & Linen
Jacquelyn from Lark & Linen transformed a few empty wine crates with some wood stain. We love how they add an element of rustic warmth to her airy bedroom!
Source: Molly Winn Photography via Magnolia Homes
Hanging shelves or trays frees up floor space — for more storage, of course! Try placing something like a low trunk below.
Source: Ashley Capp via Style Me Pretty
If you're short on space, consider purchasing a headboard with built-in shelves. The look is seamless but still functional.
Source: Michelle Drewes for Kate Collins Interiors
Using a small desk that can accommodate a chair will allow you to also use it as a work surface or vanity.
Source: Domino
A garden stool is versatile enough to work as a small nightstand (holding the bare necessities) but can be used again for a different purpose — like seating!