Obama Family's Home Construction
President Obama's New DC Home Is Undergoing 1 Major Construction Change For Privacy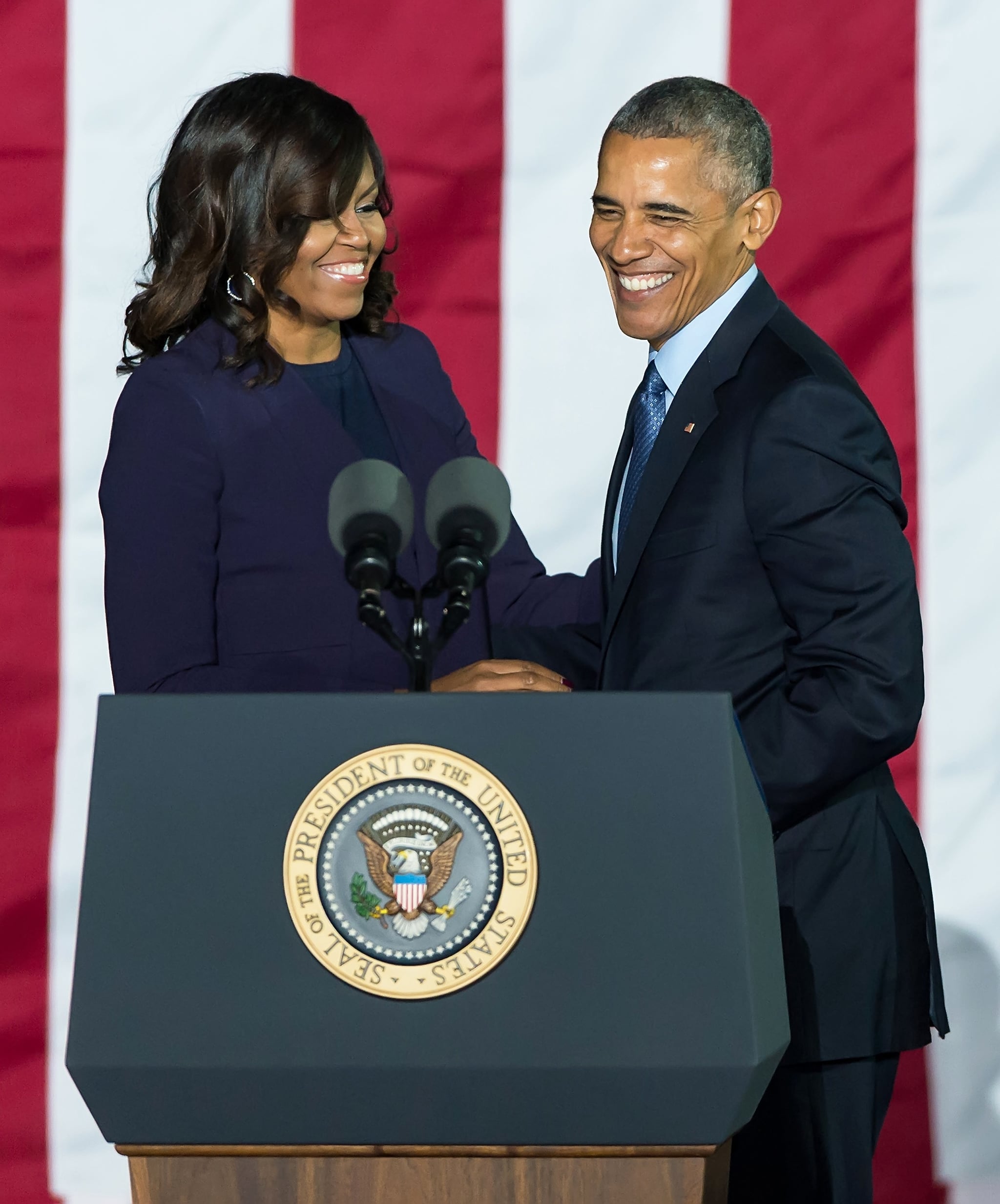 As the Obama family plans to move out of the White House and into their beautiful $5.3 million DC rental, construction crews are making some last-minute upgrades. According to TMZ, there is a brick wall being built and the garage is being turned into an office with a bathroom.
The Obamas will be renting the nine-bedroom, eight-and-a-half-bathroom home until Sasha graduates, making President Obama the first president to stay in Washington DC after his term since Woodrow Wilson. The home, located in the upscale Kalorama neighborhood, is being protected with all the necessary security measures before the family moves in.
In addition to a brick wall, the Obama family will be getting a new neighbor — Ivanka Trump and her family are moving in just two blocks away when President-elect Donald Trump takes over the White House.
So Obama is building a Great Wall ? Nice! pic.twitter.com/qqCPlDnCOA

— 14 Days 🇺🇸 (@GigiTracyXO) January 6, 2017