One Fur All Pet House Candle Review
I'm So Glad Amazon Reviews Convinced Me to Try These "Pet Owner" Candles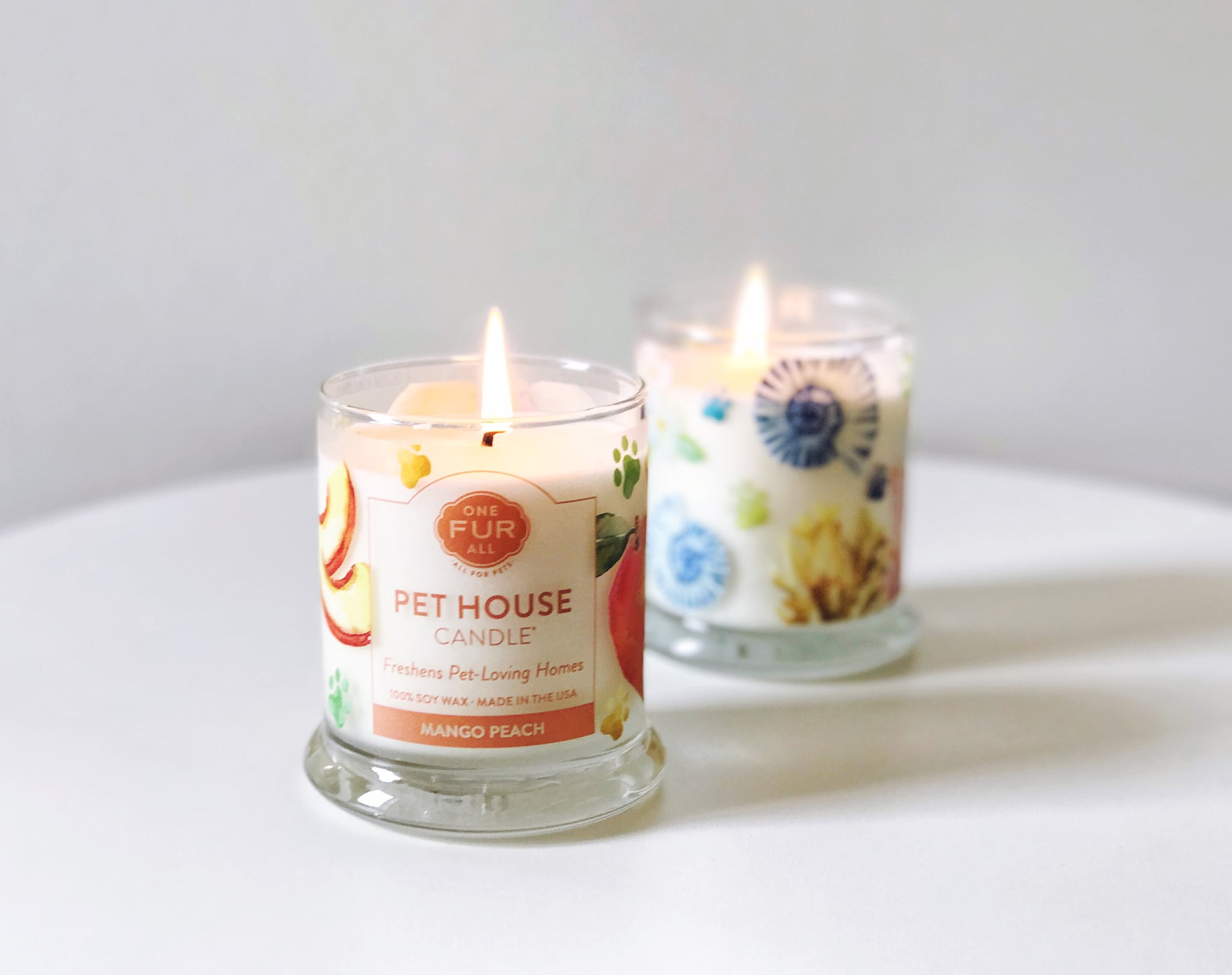 I learned recently that there's no worse feeling than somebody commenting, "Your apartment smells like a petting zoo." I won't mention which of my friends casually made this remark when they came over for a board game night, but I will say that after spending hours deep-cleaning my home in preparation for company, it hurt my feelings and deeply embarrassed me. I laughed it off, but I didn't invite anybody over to my place — which was often the spot for movie nights, pregaming, and general hangout sessions — for months afterward.
You see, my fiancé and I are animal-lovers. We have two special-needs rescue dogs and an adopted cat, all three of whom we love dearly, but there's no denying that it's taken a toll on our home. We'd never want to live without our herd of quirky pets, but I could use a break from the constant worry that our house smells just like them, even after vacuuming, steam-cleaning, and Febreezing.
Since I began burning these candles, I'm no longer afraid to entertain in my home.
Then, lo and behold, I discovered One Fur All's "Pet House candles" for $22 each on Amazon. When I initially wrote them up for POPSUGAR, it was based on the wholly positive reviews alone; as an intrigued pet-owner myself, I figured that others would want to hear about this supposed "miracle" candle too! But when a few of the candles landed on my desk later that week, I was only hesitantly optimistic — I didn't want to get my heart set on something that might disappoint me.
Suffice it to say, I was not disappointed by the candles. Somehow, without being overwhelmingly strong, burning one Pet House candle in my living room was enough to mask the scent of my fur-babies within only half an hour. It felt like I'd discovered actual magic!
The candles have become a staple in my house, even after moving to a new apartment that has brand-new (read: not musky-smelling) carpets and an airier layout than our old place. I pretty much always have one burning, and despite my initial concerns that the packaging would not complement my decor style — I usually opt for more minimalist candles — they actually look quite nice. I've even Instagrammed them! My personal favorite scent is Lilac Garden, but you can bet I'll be ordering Pumpkin Spice, Apple Cider, and Evergreen Forest come Fall and Winter.
Since I began burning these candles, I'm no longer afraid to entertain in my home. Between the frequent cleaning that comes with the territory of owning animals and the miraculously effective scent of Pet House candles, there's no chance that my place smells anything remotely close to a "petting zoo" . . . and boy, does it feel good!