Petrified Wood Bathtub Selling For $2million in Dubai
Want This Bathtub? Well, It'll Cost You $2million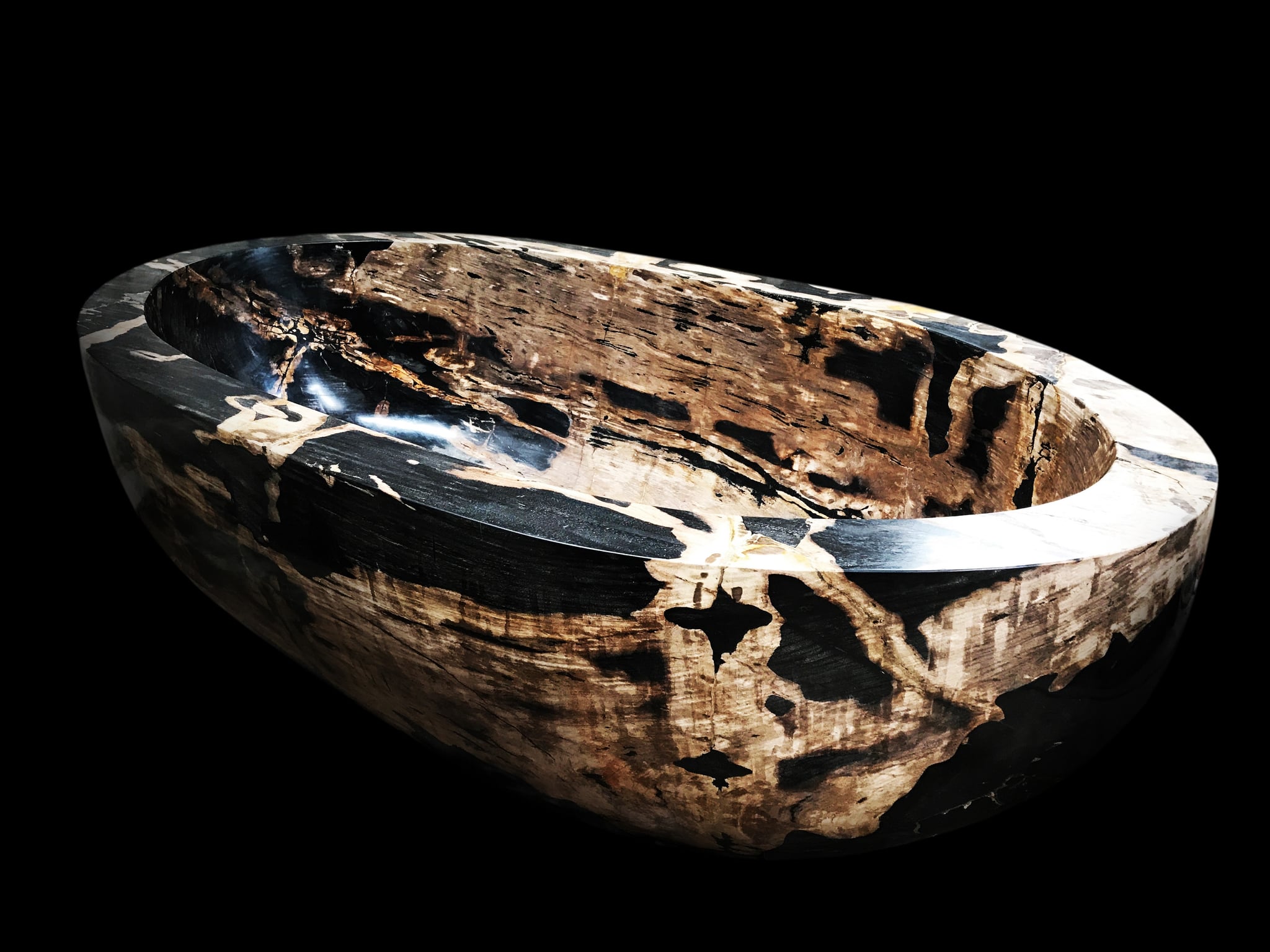 If you thought the world's largest clam shell in Dubai last summer was utterly ridiculous, wait until you see what's joining it when it returns to the emirate for INDEX.
The interior design exhibition takes place March 26-29 at the Dubai World Trade Centre and all eyes will be on this gem stone-embalmed bathtub designed by Nigel Fenwick and made from petrified wood from the Indonesian rainforest.
A similar tub has been sold in the UAE for an eye-watering $1.7million, but this one is going for a whopping $2million. "The story behind this beautiful and extremely rare bathtub reveals a dramatic and risky journey in pursuit of the most perfect piece of art," he said. "Petrified wood is one of the rarest and most beautiful raw materials in the world and believed by many to have incredible therapeutic and healing properties, even having the power to extend your life."
As far as the clam shell sink goes, Marine conservationist, Volker Bassen, got it from the Kenya-Tanzania border and it weighs a hefty 373kg. Last year, he tried to sell it for $373,000. "The largest giant clam shell on record was discovered off the Japanese island of Okinawa in 1956, with a weight recorded at 270kg. My biggest clamshell weighs about 100kg more," he previously said.
Wow.