Professional Remodeler Reveals Secrets
Home Much A Reno Should Really Cost And 6 Other Contractor Secrets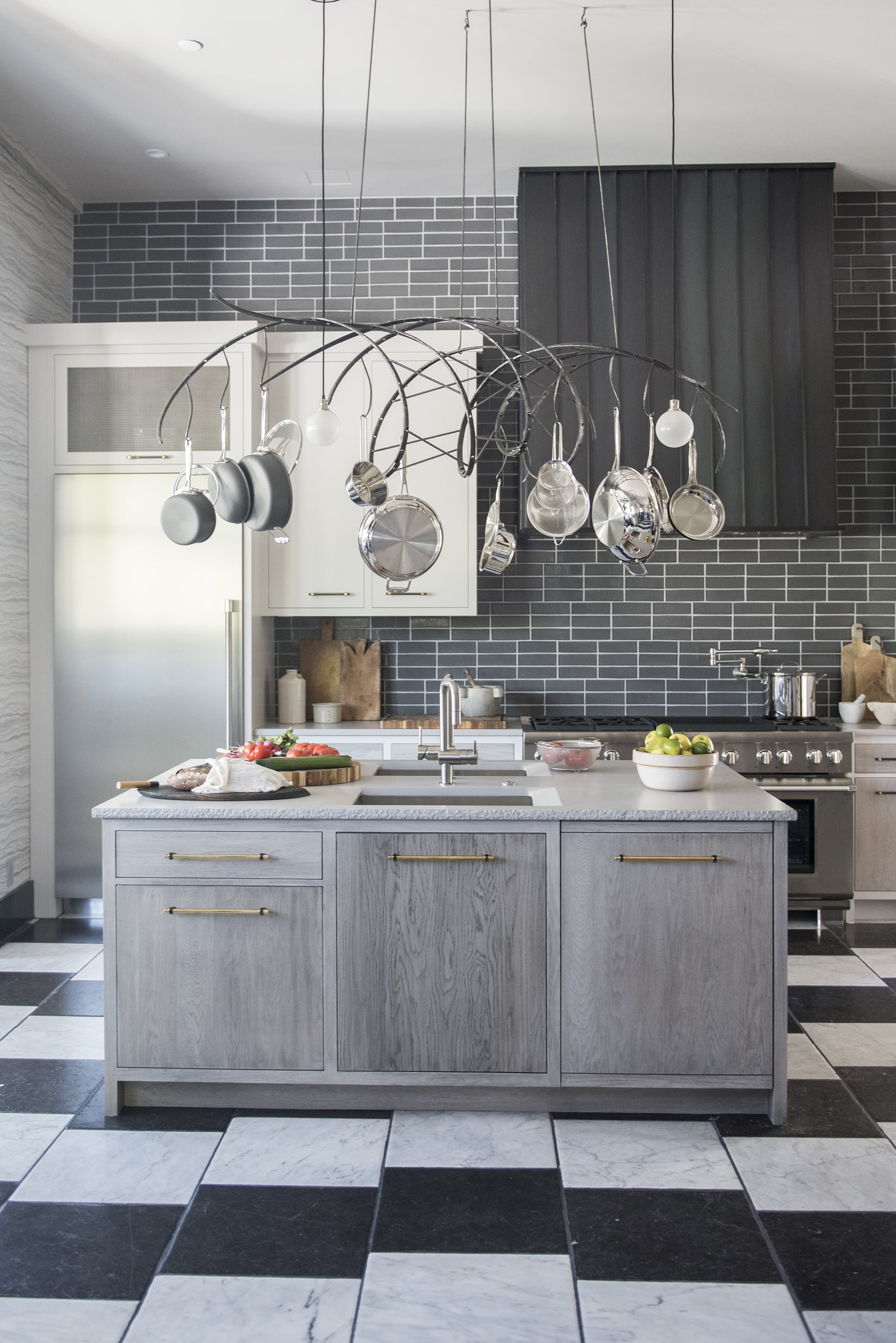 As it is with mechanics, so it goes with remodelers: collaborating with an honest, trustworthy professional is absolutely crucial. Trying to find a good remodeler can be daunting and anxiety-provoking, so one professional, Dan Bawden, took to Reddit recently to answer the burning questions of homeowners everywhere in an "Ask Me Anything" series.
Based in Houston, TX, Bawden has 35 years of experience and serves as chairman of the National Association of Home Builders' Remodelers Council. He's also lent his expertise to media outlets like HGTV, New York Times, and Forbes. To find out his best advice on everything from current kitchen trends to the unreality of "reality" home makeover shows, keep reading.
Treat a remodeler like any new hire: interview them and check references.
One wary Redditor asked about how to hire a trustworthy remodeler — especially after hearing so many horror stories about "crook contractors." Bawden suggests treating this as though you're hiring any other kind of employee — with an interview and references. He explains:
First, do good interviews on the phone to properly vet people before anybody comes out. Ask questions like, "Are you a member of the local builders association? Do you have any certifications in remodeling and construction, like CGR = Certified Graduate Remodeler or CAPS = Certified Aging in Place Specialist?" Ask for references before anyone comes out, then call two or three of them. Ask about what the experience was like, working with that contractor? Were there weeks that went by where no one came to work, and you didn't know why? Or did work progress at a good pace? Were the workmen tooth-less and scary or neat, professional and presentable? Did you feel you got a good value for what you paid? What was the communication like? Could you get someone on the phone if there was problem — even after hours? How neat did they keep your home? What measures did they take to keep the dust contained? Poor remodelers do these things poorly and drive the homeowner into deep stress mode.
A few simple updates can make your home much more attractive to buyers.
Bawden has some easy (and affordable) suggestions for anyone trying to make their home more appealing to prospective buyers. First off, identify any outdated features that can be spruced up. "If you have those old 'honey oak' orange-y looking cabinets, paint them as soon as possible. Look for cosmetics you can do quickly — if the light fixtures over the bath sinks are dated — put in new ones, for $50."
You certainly don't need to shell out a ton of cash to give the home an impressive refresh. "Biggest bang for the buck tasks are painting (inside and out) and adding lighting like LED recessed cans, replacing bad carpet and other worn flooring, and getting rid of Formica and cultured marble countertops, replacing them with stone or quartz tops."
Those home makeover TV shows get a LOT wrong.
It's probably no surprise that home makeover TV shows are more fiction than fact, but Bawden details what, exactly, they get wrong about the remodeling process. The biggest discrepancy is in time commitment, as shows like Fixer Upper make it seem like high-quality remodels can be done in a short period of time. "There is a lot of running for materials, preparing sketches, consultation with the trades etc. that you never see, but that takes time on any real job. In reality it takes a couple of days to build the cabinets, a week to get granite fabricated, a few days to do drywall and painting just because of the drying times. Tile takes 2-3 days, then you order shower or tub glass and that takes a week to 10 days to be made up and installed. Just those fabrication waiting times add about three weeks. Then there is stopping to wait for inspections, etc. The DIY channel jobs do not appear to be inspected at all in most cases."
This resource is best for finding realistic cost estimates in your region.
The other way in which home makeover shows mislead viewers is in the cost estimates. To find out what a project will realistically cost you based on regional data, Bawden advises searching online for CostvsValue.com and looking at projects in your area. "Very interesting, valuable yearly survey to look at."
The biggest kitchen trends are drawers (instead of cabinets) and glass backsplashes (instead of porcelain).
With kitchen remodels, people are leaning more toward "gut-and-redo's than face-lift jobs because they want lots of drawers and fewer cabinets. No one likes getting on the hands and knees to dig a pot out of the cabinet." For those who do keep their cabinets, Bawden has seen an uptick in "painted look" cabinets, rather than stained. As for counter materials and backsplashes: "More clients are choosing maintenance-free counter materials, like the quartz tops. There are more and more spectacular quartz choices. My favs are Caesarstone and Cambria. I do more glass and glass+stone + metal back-splashes than tile or porcelain. Stainless steel tiles on the splash are growing in popularity in our contemporary kitchens." And when it comes to lighting, the dominant trend is LED lighting "in the form of smaller recessed lights (4-5"), indirect lighting like toe kick lighting, over-cabinet lighting are popular, as are LED under-cabinet task lights."
Consider ripping out those big ol' bathtubs.
More homeowners are favoring showers to tubs these days, and Bawden observes that the most popular thing in bathroom remodels is "taking out that old tub and putting in a curb-less, walk-in shower."
These are the biggest red flags in a home inspection.
Home inspections can be overwhelming, so it helps to prioritize the most urgent issues that are flagged in them. According to Bawden, "Electrical issues are top priority. Old breaker boxes and crazy homeowner wiring from the past can burn your house down. Plumbing concerns are next. Signs of serious foundation problems are also a biggie!" Of course, it's best to address these types of problems ASAP.
Image Source: POPSUGAR Photography