With the news of baby number three [1] on its way for the Duke and Duchess of Cambridge, what better time to look back at that very unique childhood environment: the royal nursery! It is where the next generation of the family forge their earliest memories and is often the liveliest, most informal, and creative heart of any royal household. It is usually comprised of a whole suite of rooms that take up a whole floor and include a kitchen, playroom, and bedrooms for the little princes and princesses, their nannies, and protection officers. Over the years, it's been offset by some very special al fresco additions, including the queen's most glamorous Wendy House ever, William and Harry's tree house, and George and Charlotte's shepherd's hut. It's time to take a tour . . .
Princess Elizabeth and Princess Margaret, 145 Piccadilly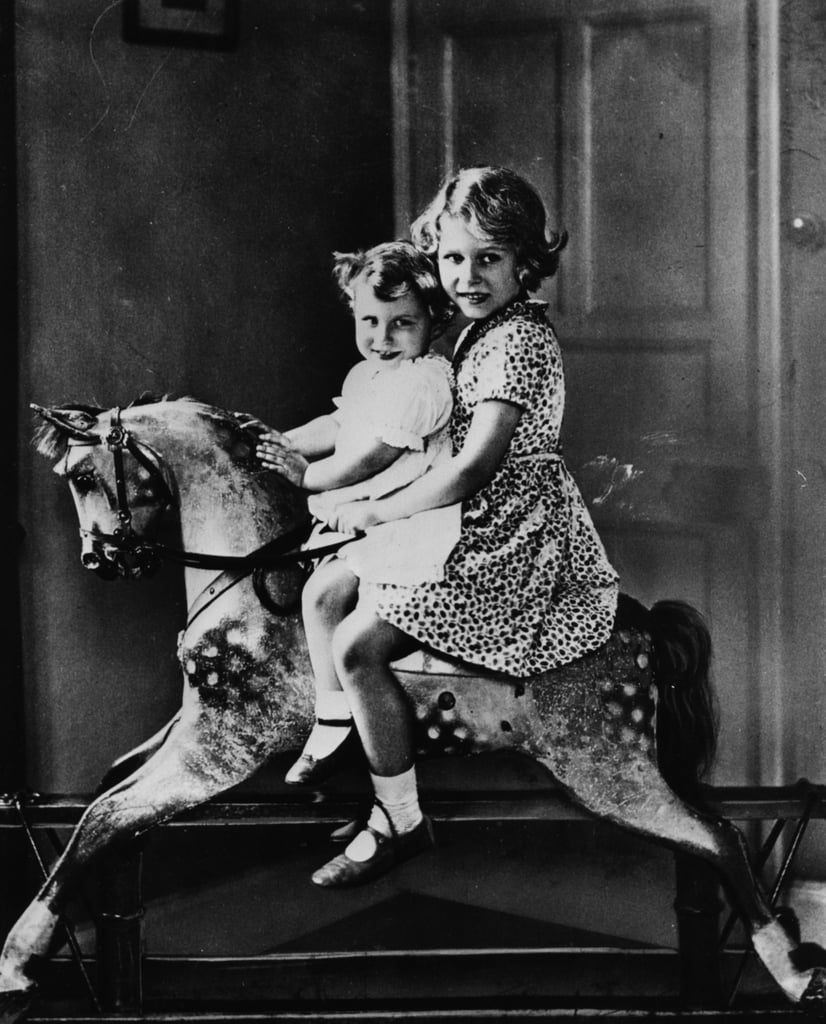 When the queen was still Princess Elizabeth, she and her sister Princess Margaret had an idyllic childhood, splitting their time between their parent's homes at 145 Piccadilly in London at and the grounds of Windsor Castle just a short drive away. At Piccadilly, the nursery was on the top floor of the house, located beneath a large glass dome. Elizabeth owned a collection of around 30 toy horses on wheels, which she 'fed and watered' every night before bedtime.
Princess Elizabeth and Princess Margaret, Windsor Castle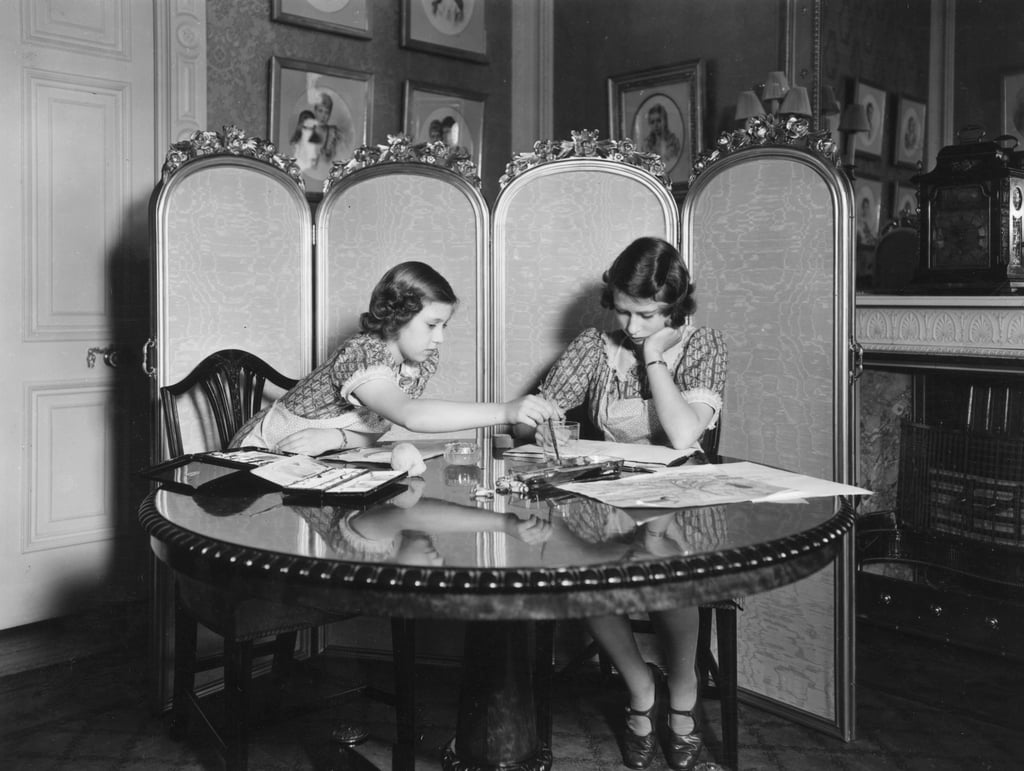 As a baby Princess Elizabeth and later her sister Princess Margaret slept in an immaculate cot trimmed in pink satin and lace and draped in curtains. As she grew into childhood, Elizabeth progressed to an old fashioned bed with bed-knobs, made up in pink and fawn – her mother's favorite colors. The queen's former nanny Marion Crawford wrote in her book, The Little Princesses "The nursery was a world in miniature, a state within a state." There was a long wooden table with a farm created out of toy animals, and lots of books. Unsurprisingly, the pony-mad princess was a big fan of Black Beauty.
The schoolroom [2] was more formal and grown-up, filled with paintings and knick-knacks, and is where Elizabeth and Margaret studied, learned to paint and play piano.
Princess Elizabeth, The Little House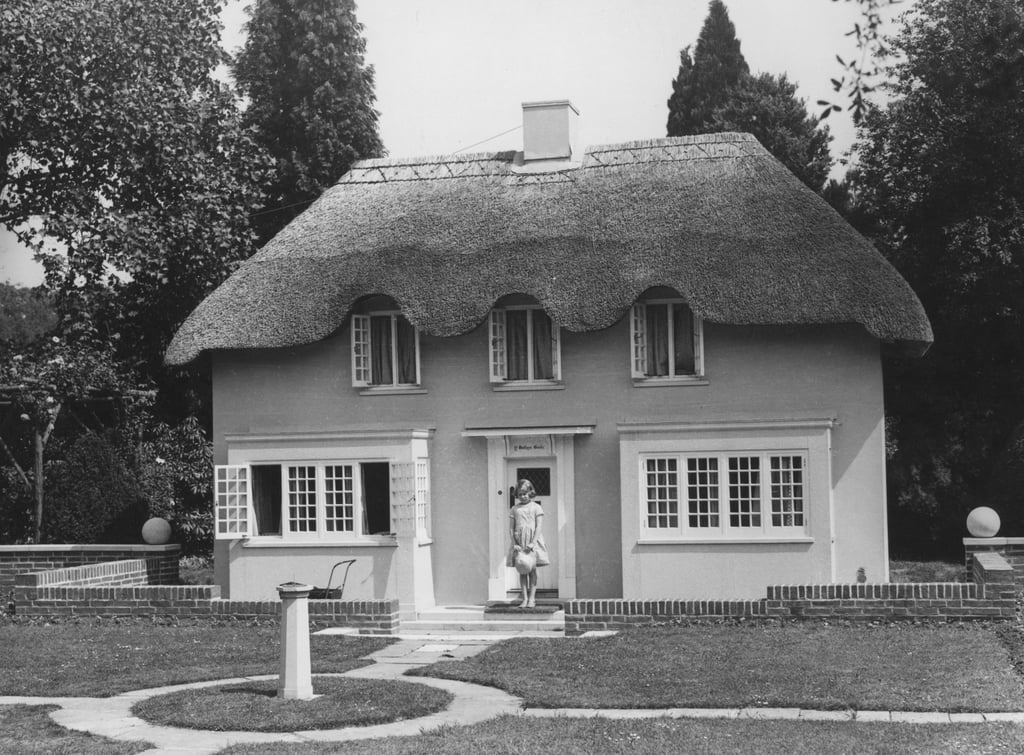 Princess Elizabeth [3] was also the proud owner of a miniature to-scale house which was a gift to her from the people of Wales, called Y Bwthyn Bach – The Little House in Welsh. It featured a roof that was re-thatched every few years, proper wiring and plumbing, tiny oil paintings, and a little oak dresser filled with custom child-sized glass and china-wear. The windows were fitted with blue chintz curtains, the book shelves were stocked with the complete set of Beatrix Potter, and the kitchen was kitted out with miniature packs of flour and Epsom salts. The princess and her sister kept the house clean themselves, and even put the furniture under tiny dust sheets and wrapped the silverware in newspaper when they were going away.
Princess Beatrice has called it "the most glamorous Wendy House ever [4]", and it has been fully maintained over the years, with each generation of royal children in turn playing within its walls.
Prince Charles and Prince Andrew, Buckingham Palace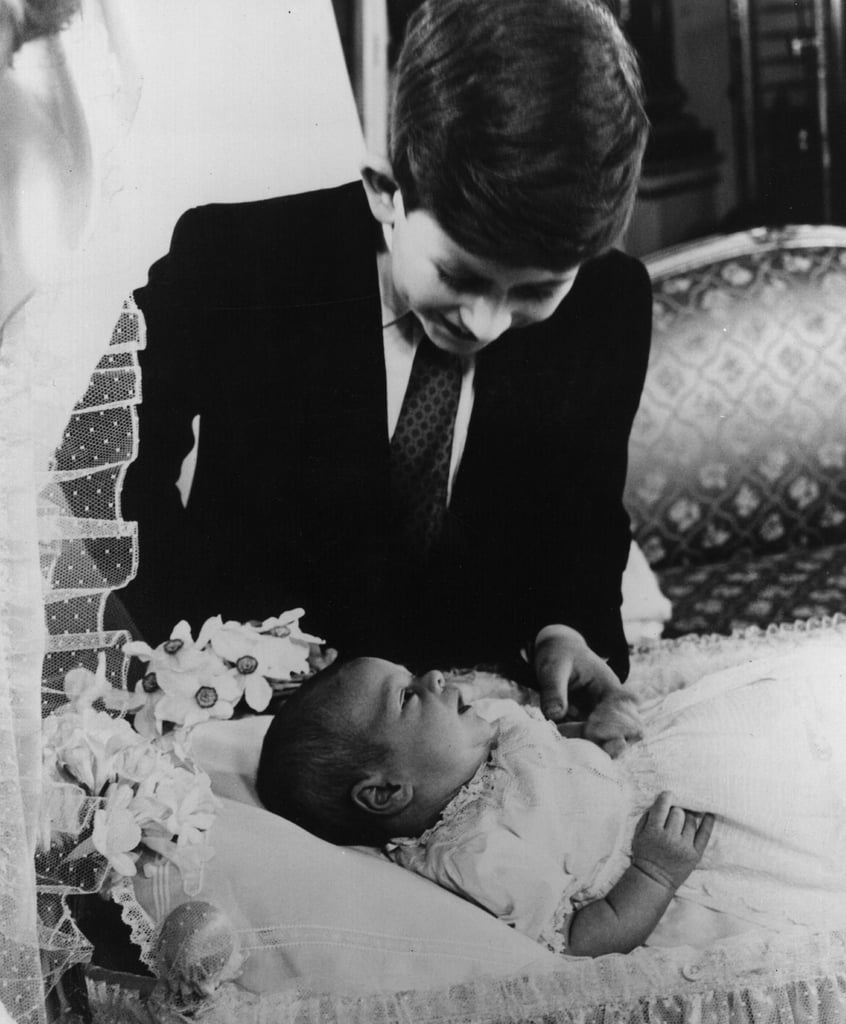 Prince Charles followed in his mother's footsteps, and as a newborn baby he slept in her cot with its trimmings of pink satin and lace. The Royal Family are big on tradition, and he also played with her silver rattle, and was transported in her pram.
Prince Charles, Princess Elizabeth, Prince Philip and Princess Anne, Clarence House
Prince Charles spent much of his early childhood at his parent's home Clarence House. There the nursery contained a toy blue elephant on wheels called Jumbo, which helped the young prince to walk, and the nursery was also piled with stuffed animals, paints and picture books, and later, cars, planes, soldiers and tanks.
Prince Harry and Prince William, Kensington Palace and Highgrove House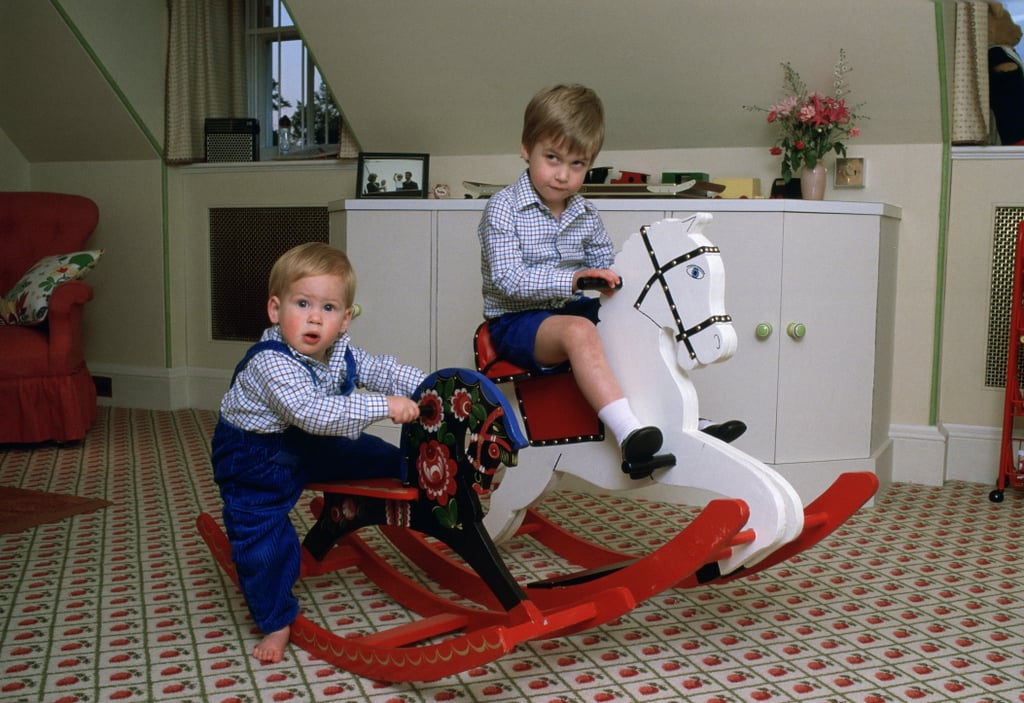 The London home [5] where William and Harry grew up featured a spacious nursery which took up the whole top floor of Kensington Palace. The color scheme was fresh and light, with lots of white and yellow paint, and a strawberry-print carpet. Their mother Princess Diana stocked up on stuffed animals from luxury department store Harrods, and the boys were also gifted with some very glamorous gifts. When Harry was born, Barry Manilow sent a miniature white baby grand piano, and London Underground gifted him with a train set.
Prince Harry, Highgrove House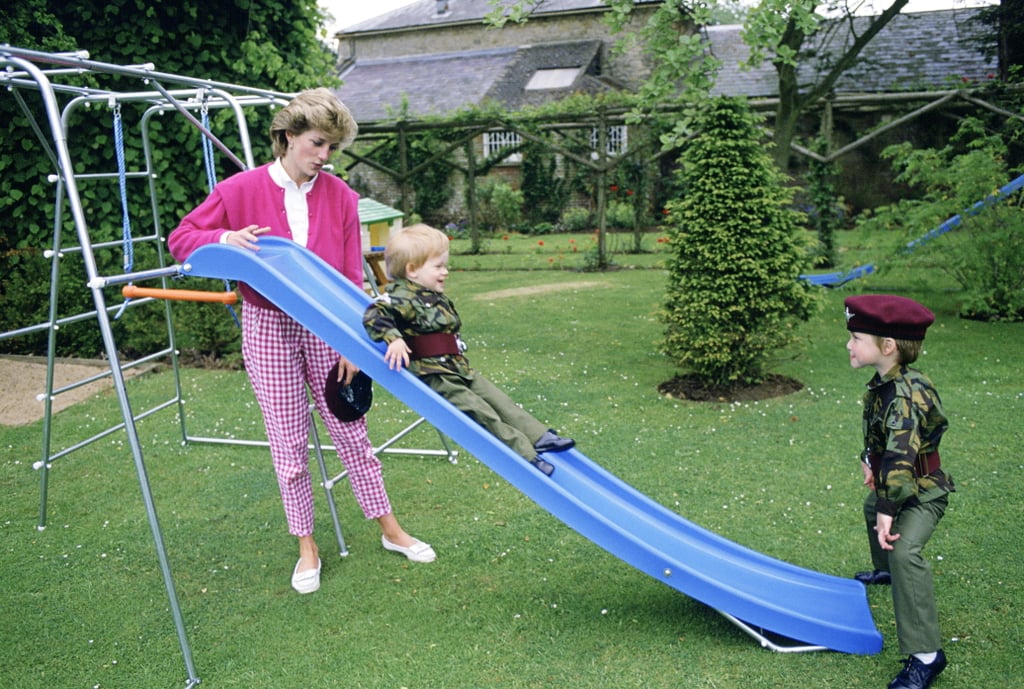 Every weekend during their childhood, William and Harry would head with their parents to Prince Charles' country house Highgrove. As in Kensington Palace, the nursery took up the whole top floor of the house, and was stuffed with toys, Lego and board games. In the garden there was a swing and slide set, and a small plastic toy house which they would often play in, but even better was their very own tree-house.
The hideaway was built in a holly tree, and when the young princes were asked what they wanted it to be like, William requested [6]: 'I want it to be as high as possible so I can get away from everyone and I want a rope ladder which I can pull up so no-one can get at me.'
Princess Charlotte, Anmer Hall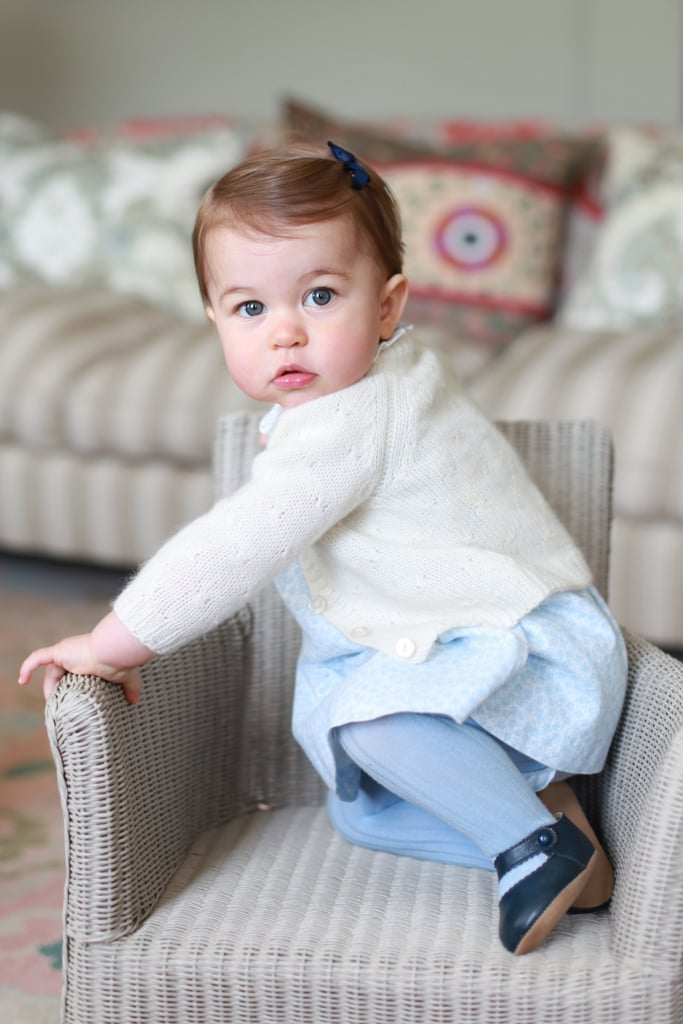 Although we know that Prince George was once gifted with a rocking horse by the Obamas [7], the nursery at Anmer Hall [8] has been very much kept under wraps. However, released images of Prince George and Princess Charlotte give us a glimpse into the young royal's inner sanctum. All of the images show the prince and princess in a light, neutral room with pale squishy sofas piled with cushions, baby pink and powder blue accents, and most adorably, a tiny white wicker armchair with the perfect measurements for a pint-sized princess.
Prince George, Anmer Hall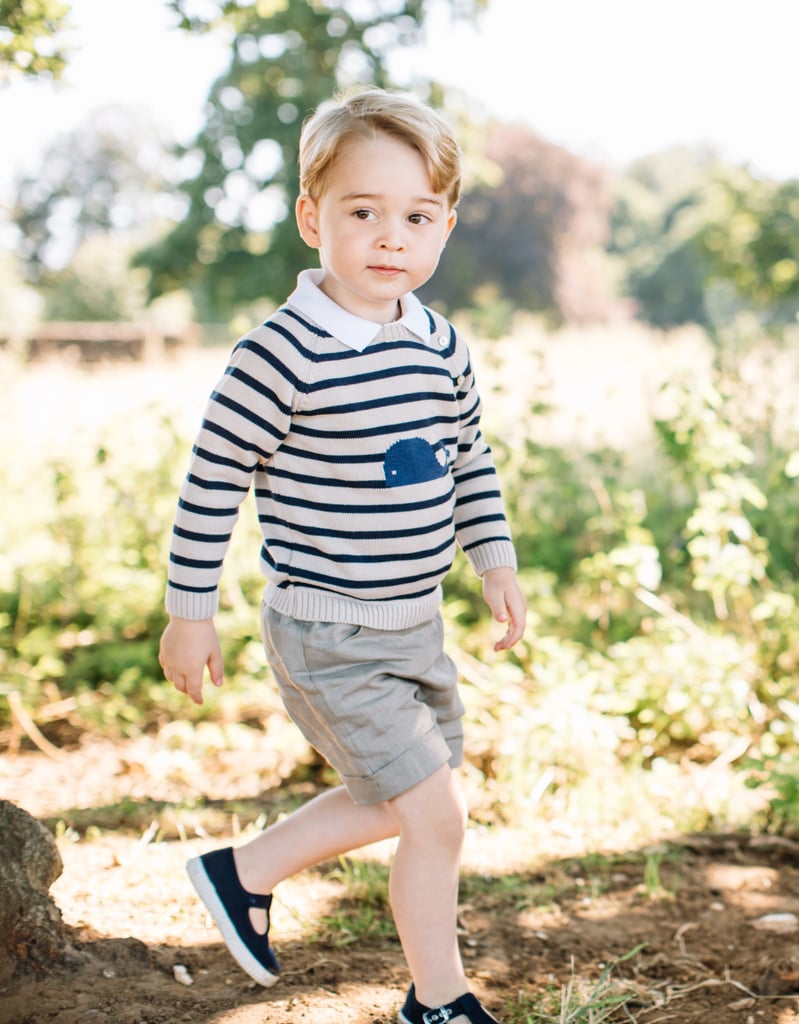 Although Prince George and Princess Charlotte have all the space they need to run and play in the ground of their parent's Norfolk home Anmer Hall, it has been reveled that their grandfather Prince Charles has continued with royal tradition, and has provided a new super-duper hidey-hole for his grandkids. The 12 foot long shepherd's hut is situated in his flower meadow at Highgrove House, and is made from corrugated iron painted duck egg blue, and oak. It is fitted with a little bed and a wood burner, and the furnishings were chosen by Charles.