The Scientific Reason Kendall Jenner Painted Her Wall Pink
The 1 Wall Color Scientifically Proven to Reduce Appetite and Lower Stress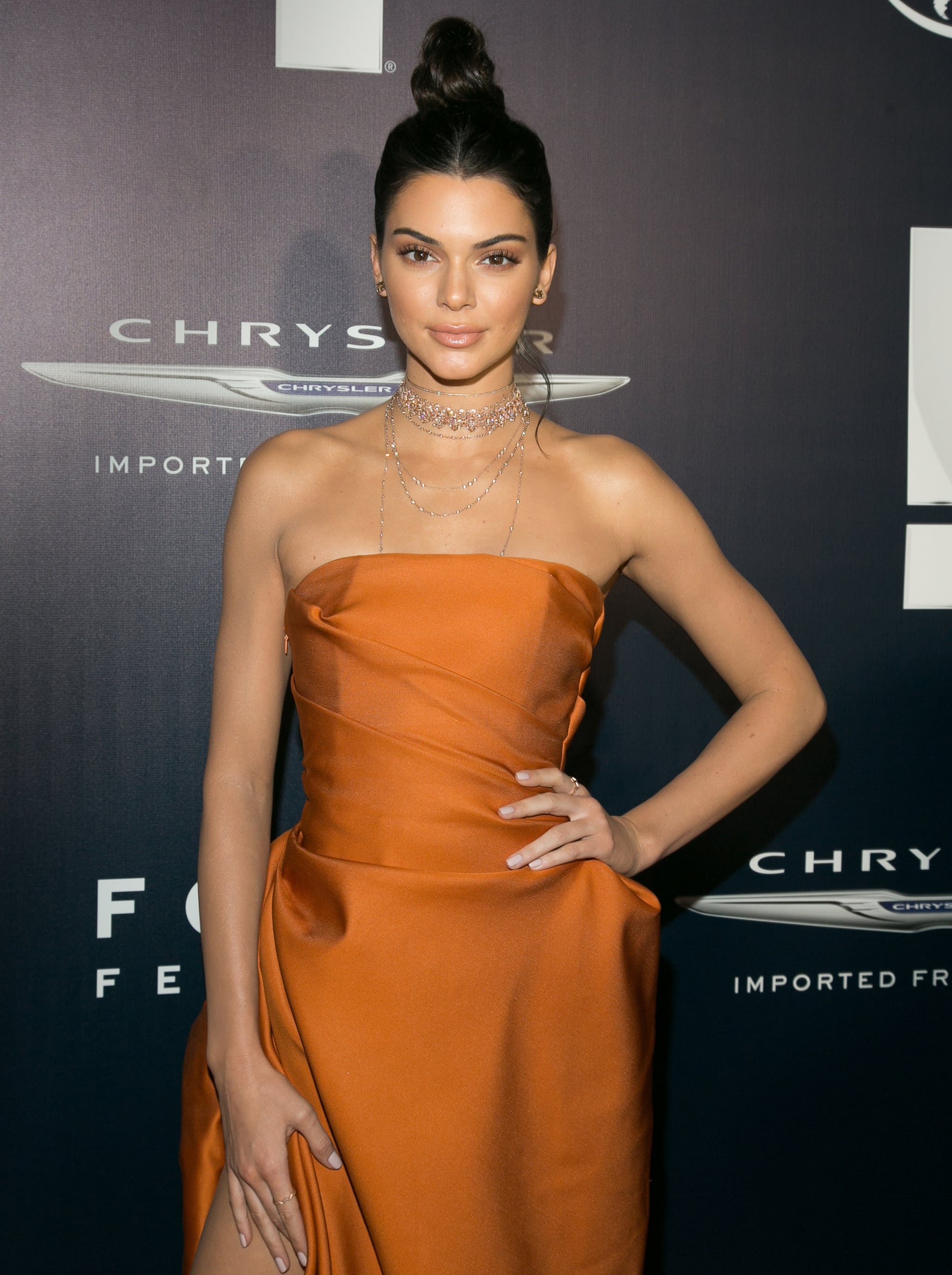 Kendall Jenner: world-class supermodel, reality TV star, and genius scientist?! The 21-year-old beauty let us in on an interior design secret of hers, and we're totally intrigued. Before the holidays, Kendall took to Instagram to share a photo of her Christmas tree against a beautiful pink wall in her living room, but we've just learned that it wasn't Kendall's admiration for the girly color that made her paint her wall pink, she actually chose it for a scientific reason.
"I decided to paint it pink because while I was trying to figure out what I wanted to do with the room, I went to dinner with friends and they had just gone to the 'Human Condition' exhibition at a former hospital in LA," Kendall wrote in a post on her blog.
"They were telling me there's a pink room at the exhibit that had an explanation of the color choice: Baker-Miller Pink is the only color scientifically proven to calm you AND suppress your appetite. I was like, 'I NEED this color in my house!' I then found someone to paint the room and now I'm loving it!" she added.
It's true! Studies have shown a correlation between Baker-Miller Pink and the reduction of stress and appetite. In 1985, researchers were studying the effect of the color on stress levels, when participants surprisingly also saw the effect of the color on their appetites. Check out more about the Baker-Miller Pink study here.