Tarek El Moussa Interview 2017 March
Tarek El Moussa Just Revealed What Pushed Him to File For Divorce and It Might Shock You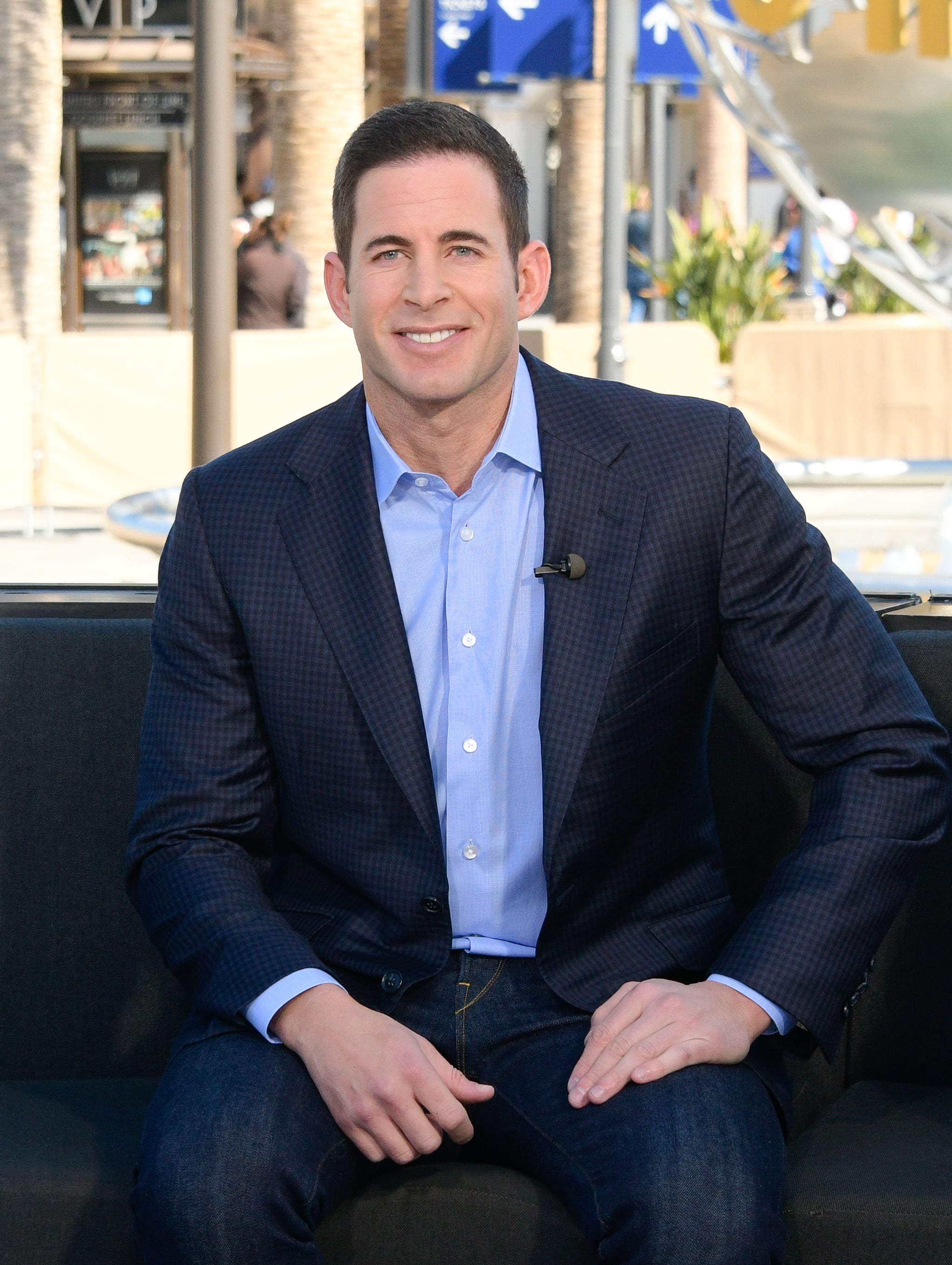 When Tarek El Moussa filed for divorce from wife and HGTV partner in crime Christina El Moussa in December 2016, we had a lot of questions, and now, he's telling all. Tarek recently sat down with Us Weekly to talk about what caused his split, as well as that shocking incident where Christina called the cops on her then-husband in May of last year.
"It was a gradual thing over time," the Flip or Flop star said when asked about what went wrong in his marriage. "We were both very busy people with health issues and kids. We didn't fight, we just grew apart." He explained that his battle with cancer took a toll on their relationship, as well as Christina's fertility issues and their miscarriage after having Taylor, 6, and before welcoming Brayden, 16 months.
Although the news of their split was shocking, fans were even more shocked to find out that Tarek and Christina decided to continue filming the show despite their divorce. When asked if it was awkward, Tarek said, "You have good days and bad days. Now we say, 'Hi, good morning.' We film together and talk about houses and the kids. . . . We'll be together for the rest of our lives because we have kids. We need to get along for the kids and for our sanity."
True that! But things did not seem so cordial between the parents of two after the news broke that Christina called the cops on Tarek after he left their home with a handgun in his backpack. As for why she called 911, Tarek said, "You'd have to ask her. It was blown out of proportion. I went hiking in Chino Hills State Park. We have bobcats, mountain lions. I took my gun only for protection."
He said that they went through counseling to try to work things out, but they realized a separation was the right decision. "Over the Summer, I moved out," Tarek said. "We thought it was best to have space. We didn't want the kids to see us upset."
Although there were some suspicious rumors about Tarek hiring a private investigator to check on Christina, he refuted the claims and said he was "done worrying about the past."
So, how's he doing since the split? In addition to saying he's "totally moved on," Tarek truly sounds like he's living his best life. "My goal is to create memories, and I think I'm doing that," he said. "I'm the happiest I've been in a long time. It takes a situation like this, where you get knocked down and you rebuild yourself into the person you want to be. I'm becoming the person I want to be."