Video Tour: Dubai Rich Kid Rashed Saif Belhasa's House
This Dubai Rich Kid's Home Gives Celebrity Cribs a Run For Their Money
Remember Rashed Saif Belhasa? This Dubai kid has celebrities practically banging down his door to check out his sneaker room or hang out with the animals at his private zoo. And now you can see exactly what it's like to chill on his swanky property in this new video from his pal Mo.
The YouTube clip shows some incredible areas on the grounds, which includes an insane pool that has a rainfall fountain. The pad is ideal for hosting parties, or in this case, shooting a music video (because why not?).
Vlogger Mo tells fans in the caption for his video: "So today I went to record a little music video in my friend Rashed's house. I realized I never did a tour of his house so I decided to do one for you guys. Hope you enjoy it and stay awesome everyone."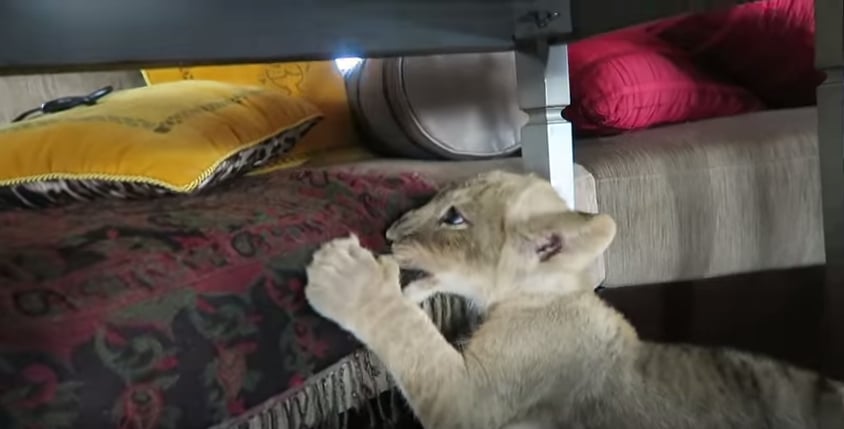 Other highlights of the clip show the perfect place to relax in the Jacuzzi area, which overlooks the pool, and viewers get a glimpse into the dining room, where "countless celebrities" have eaten.
The baby cubs in the living room may look super cute but watch out; Mo warns they have lions guarding the house, so "Haters, if you try to get in here you just might get bitten by a lion."
"Not bitten, killed!" Rashed corrects him.
Image Source: YouTube user movlogs