Where to Buy D&G x Smeg in Dubai
D&G's Kitchen Appliances Give Designer Toast a Whole New Meaning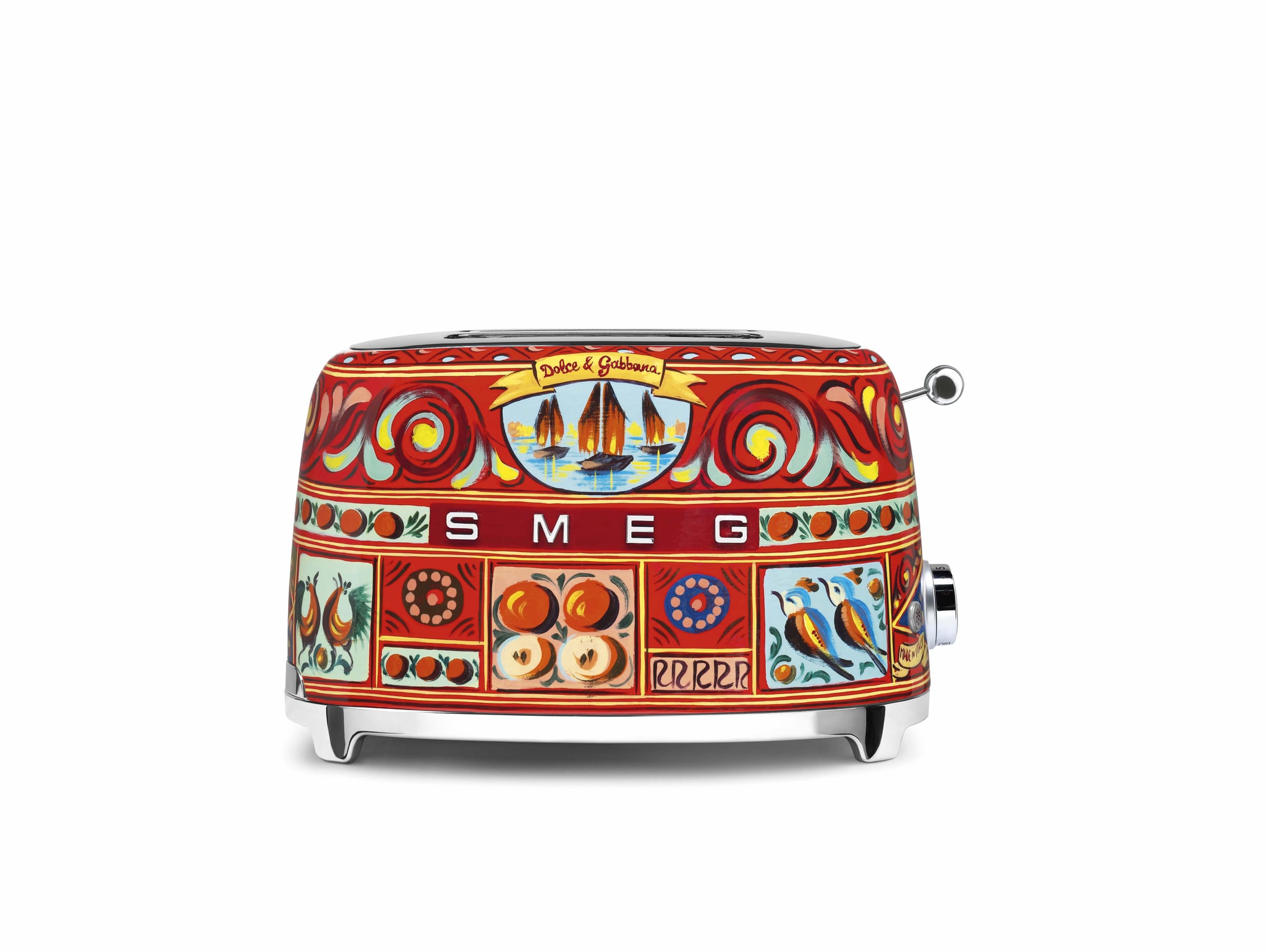 There's paying upwards of $7 for some avocado on bread at a cool cafe, and there's ordering, what's essentially stale bread at a restaurant as breakfast or dessert.
But with Dolce & Gabbana's kitchen appliance, you really are eating designer toast. The Italian brand has teamed up with Smeg for the third time, introducing Sicily is my Love to fashionable homemaker.
Released elsewhere around the world earlier this year, D&G puts some artistic flair into the items the home brand is known for making, including toasters, citrus juicers, coffee machines, kettles, blenders, stand mixers and slow juicers.
Now it's available in Dubai at the Better Life store, Mall of the Emirates, Domenico Dolce and Stefano Gabbana fans will be able to get their hands on the appliances which feature triangular crocchi motifs. With images of Mount Etna, surrounded by ornamental friezes, and decorative acanthus leaves, plus lemons, pears, and cherries, you'll be taken on a journey to Sicily every time you make a cup of tea, blend a smoothie or mix ingredients for that weekend baking marathon.
But with the 2-slice toaster, kettle and citrus juicer each costing AED2,350, you'll have to really justify the splurge more than ordering avocado toast on a Saturday.