Why Quartz Countertops Are the Hottest Kitchen Trend
Why You Should Think Twice About Granite Countertops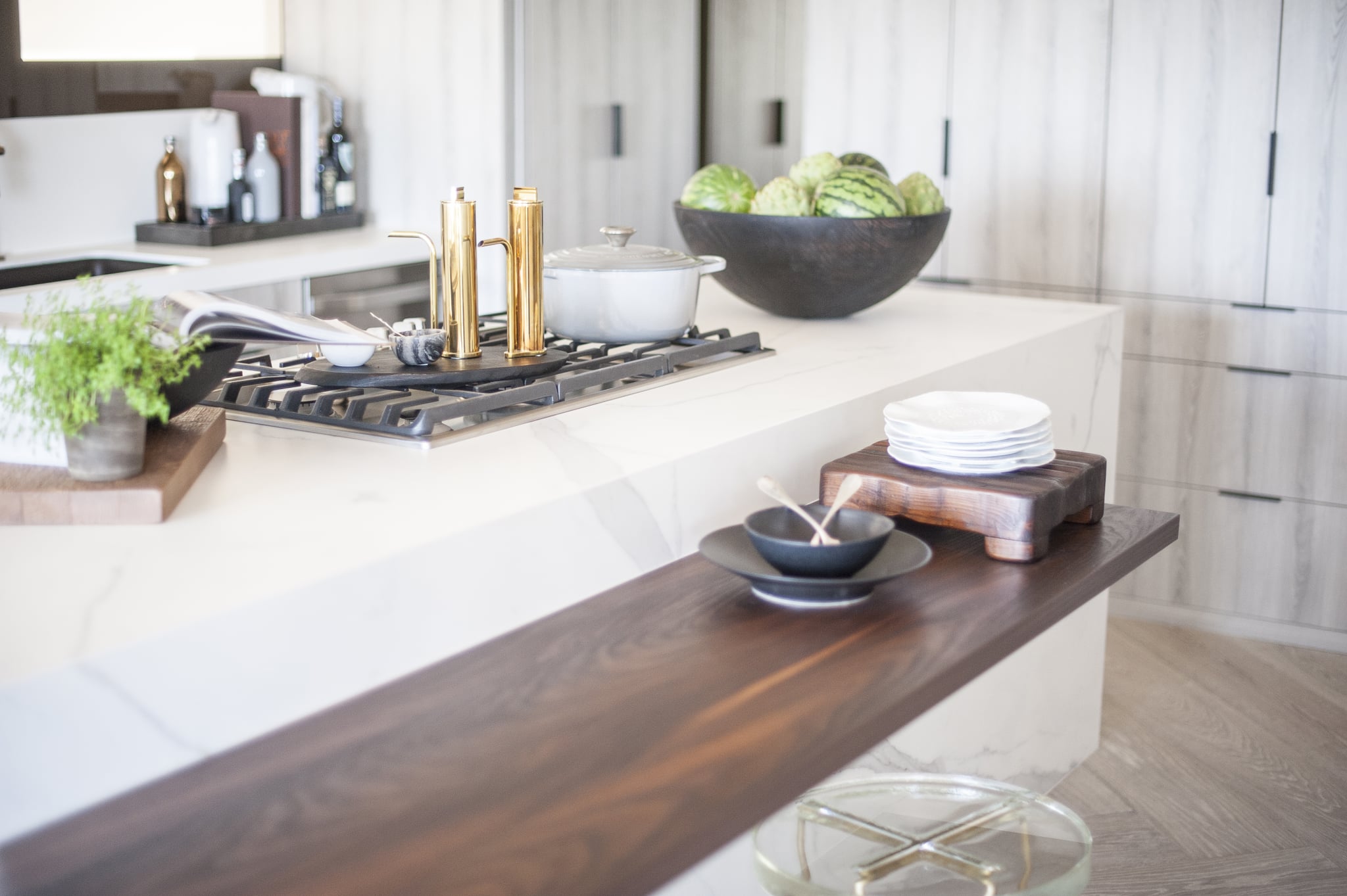 Granite and marble have long been the reigning high-end countertop material of choice — but if you've browsed a kitchen showroom recently, you may have noticed that these swanky stones are being usurped by quartz. According to the National Kitchen and Bath Association, manufactured quartz is now the leading countertop material — and with good reason.
Durability
Unlike high-maintenance granite and marble (they're beautiful but fragile!), quartz is naturally stain repellent and impervious to acidic foods.
It's resistant to scratches and chips. Translation: you don't have to worry about your countertops looking trashed from normal wear and tear.
Quartz doesn't require any sealing, whereas granite and marble require at least yearly treatments.
Style
The biggest reason for the recent surge in quartz's popularity can likely be traced to advances in the man-made stone's aesthetic.
Manufacturers have figured out how to remove the overly flecked and unnaturally uniform patterns and create the organic-looking swirls and variations of natural stone.
Affordability
Quartz falls right between granite and marble at about $80 per square foot, compared to granite's approximate $75 per foot average and marble's $85.
With its reasonable price point, newly improved form, and superior function, we think the quartz trend is here to stay.
Image Source: POPSUGAR Photography / Julia Sperling