World's Biggest Clam Shell in Dubai
Hey Mermaids! The World's Biggest Clam Shell Will Transform Your Bathroom Into the Dream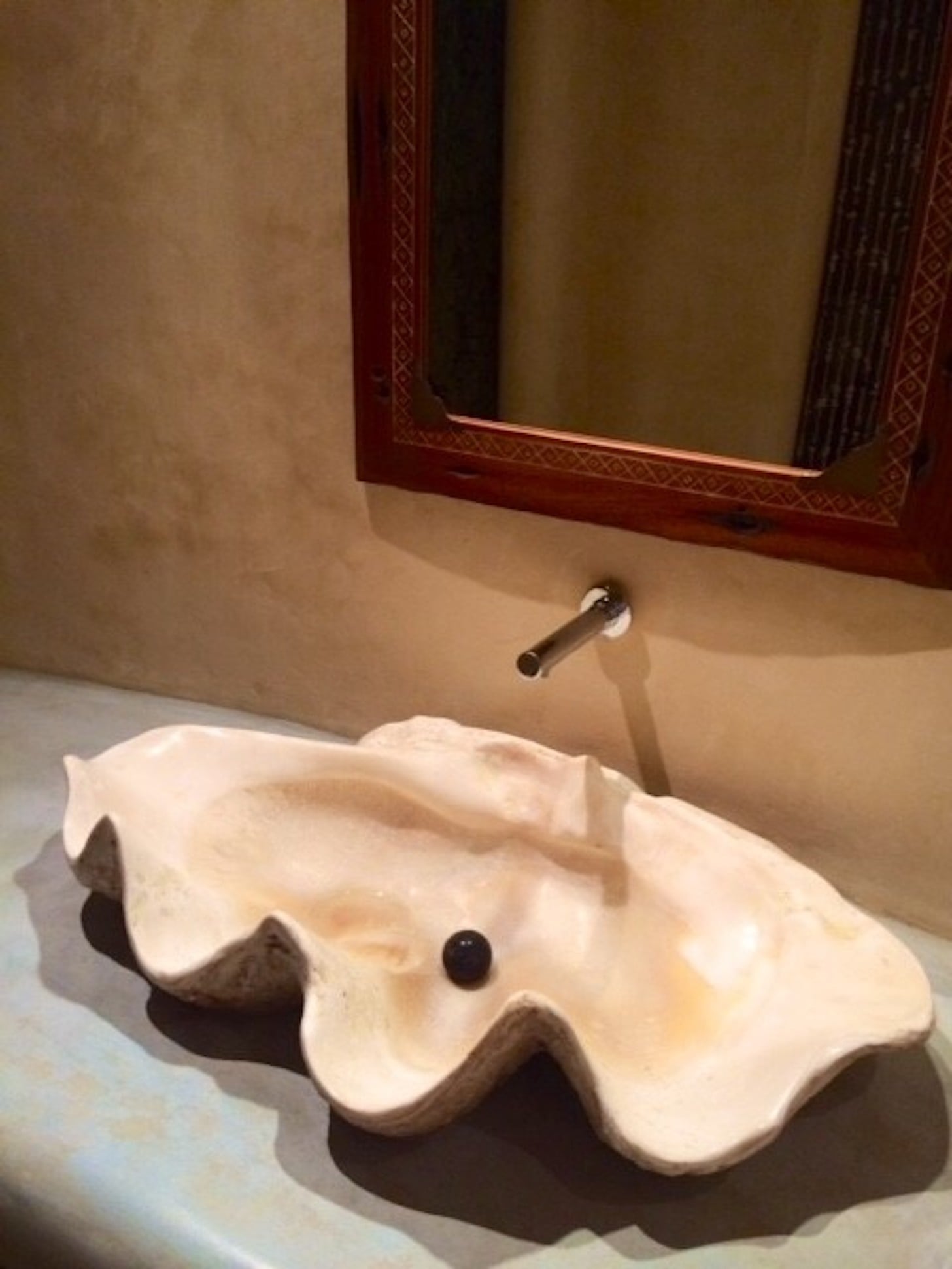 The mermaid trend isn't showing any sign of dying down so instead of just giving your makeup routine "under the sea" vibes, why not start transforming your home too? The Hotel Show is bringing the world's largest clam shell to the emirate, an 18,000-year-old fossil and its pearl, this September.
Marine conservationist, Volker Bassen, has turned his other findings into cool bathroom sinks in the past, with one of them selling for $32,000 or $100 per kg.
This one from the Kenya-Tanzania border, weighs a whopping 373kg, so could it go for $373,000. Now, it is way larger than the average sink and would probably make a better bath, although it could be tricky to get out of.
"Throughout history clamshells have been found in quarries along the East African coast. When I first saw one of them 20 years ago, I was amazed by the sheer beauty and size. The shells have not seen sunlight for at least 180,000 years, at which time they became extinct. Now we are able to bring out their beauty by using skilled craftsmen to carefully clean, grind and polish them," Bassen says.
"The largest giant clam shell on record was discovered off the Japanese island of Okinawa in 1956, with a weight recorded at 270kg. My biggest clamshell weighs about 100kg more."
Wow! Apparently there are more diamonds in the world than giant clam shells. And there's more where that came from; he'll be displaying huge pearls at the Dubai World Trade Centre show, taking place September 18-20, too.
"Today's giant clam species produce the largest pearls in the world (baroque blister pearls) most notably the Pearl of Allah, with an estimated value of US $50 million," Bassen continued.
"So far I have collected five, and the biggest one is the size of a mango! This one I will display at The Hotel Show. Not for sale, although if I got an offer I couldn't resist I might consider selling it. There are hundreds of Tridacna Gigas pearls found but only five from the extinct species Tridacna Gigantea, making them the rarest pearls in the world."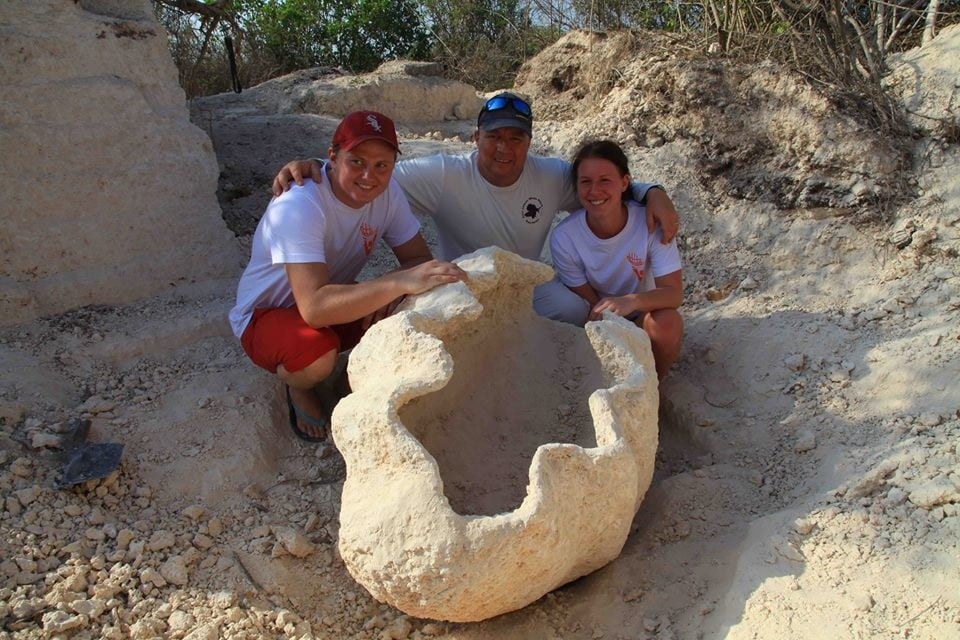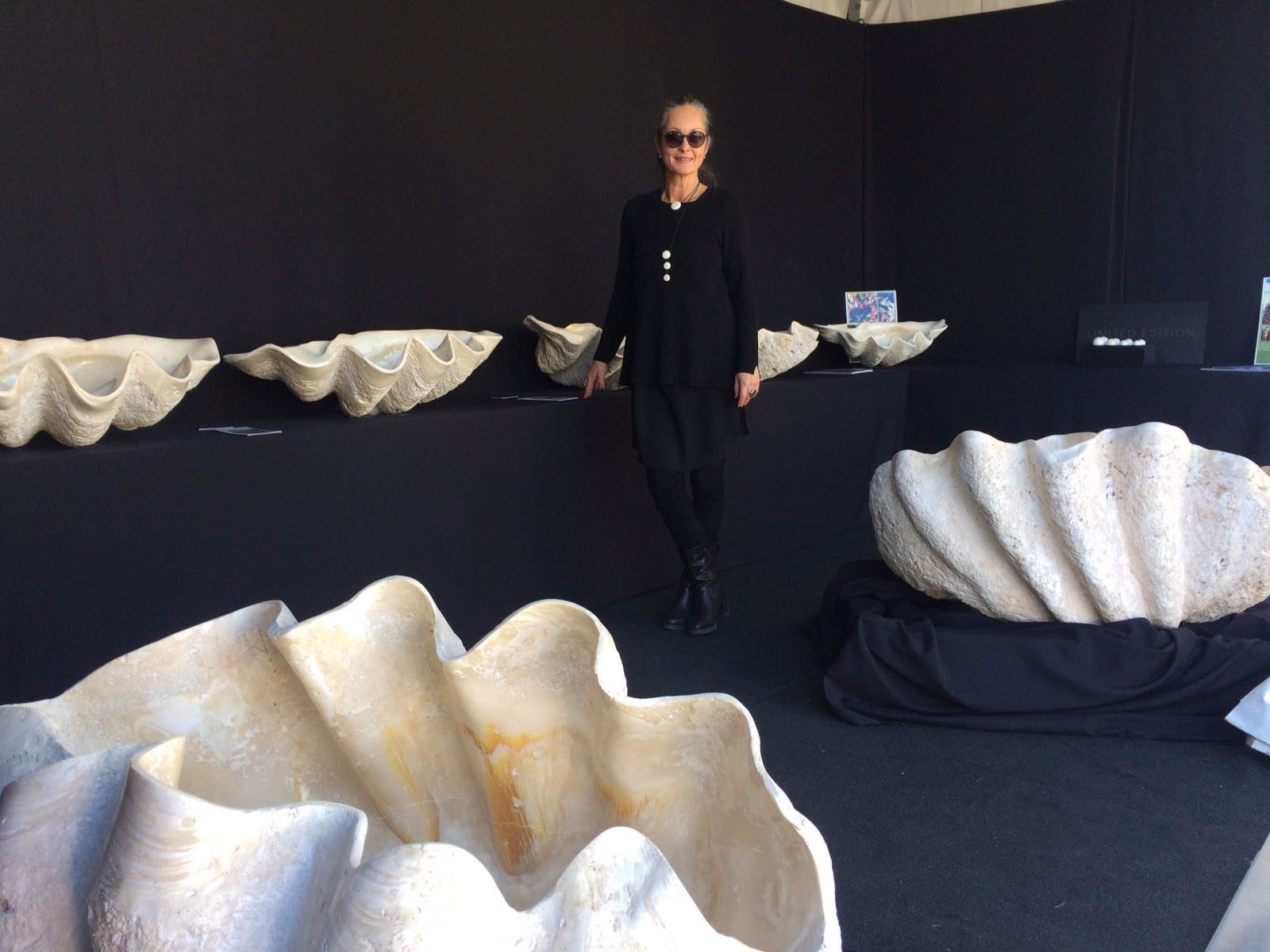 Image Source: The Hotel Show