14 Year Old Writes Letter to The Financial Times
This Teenager's Letter To The Editor is a Lesson To All Millennial Parents
At 14-years-old, it's impressive that Anna Schleiter Nielsen makes time to read the Financial Times. But recently, Anna took a more active approach to her readership by writing a letter to the editor of the UK publication, bringing a new meaning to girl power.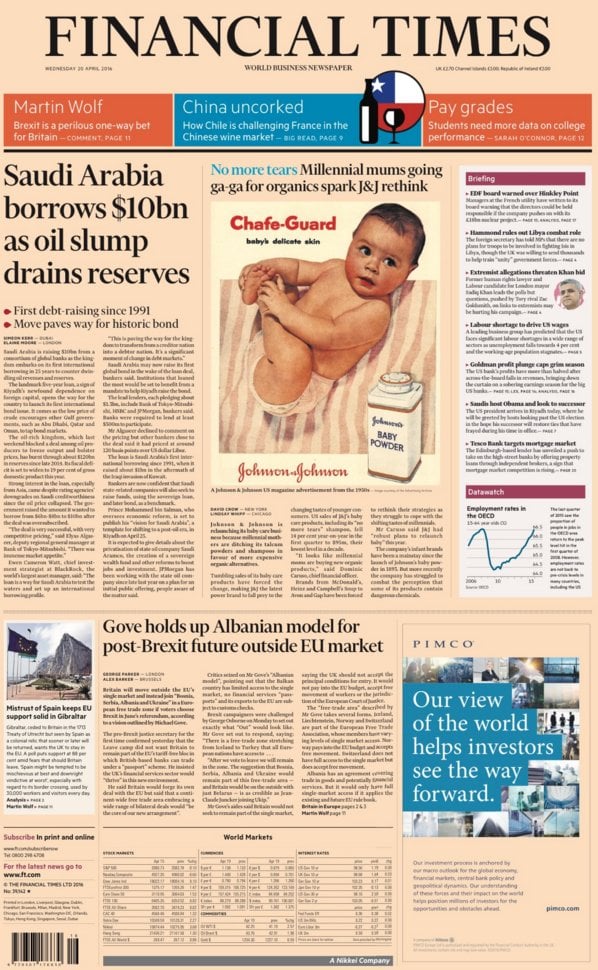 The letter, which was published in the paper earlier this week, referenced an April 20 article titled "Millennial Mums Going Gaga for Organics Spark J&J Rethink." Anna felt that the titled suggested that the bulk of parenting decisions fall on solely on the mother, which she saw as a dated concept.
Anna's letter, which was both eloquent and spot-on, read as follows: "Sir, Your front-page report on April 20 is headlined "Millennial mums going gaga for organics spark J&J rethink". Surely it is not only mums who are concerned about baby care products, but also fathers, who might be offended that they are not mentioned. It is 2016 and parenting is generally regarded as a shared responsibility. It is disappointing that you are reinforcing the stereotype that it is a woman's job to look after the children. Could I suggest that you bring your editorial policy up to date?"
As if Anna reading the FT wasn't impressive enough, she totally slayed with her letter, giving the seasoned staff at FT a reality check. Since her letter appeared in the paper, the online title of the piece has been changed from the original to "J&J to Relaunch Baby Brand as Millennials Go Organic," and it's been picked up by a number of media outlets, generating comments from around the world.
Way to go to Anna, for not being afraid to speak up, and for opening up this important conversation!
Image Source: Facebook user Women You Should Know