15 Female Firefighters Hired in Sharjah
This Emirate Just Hired 15 Female Firefighters and We're Hoping It Inspires Others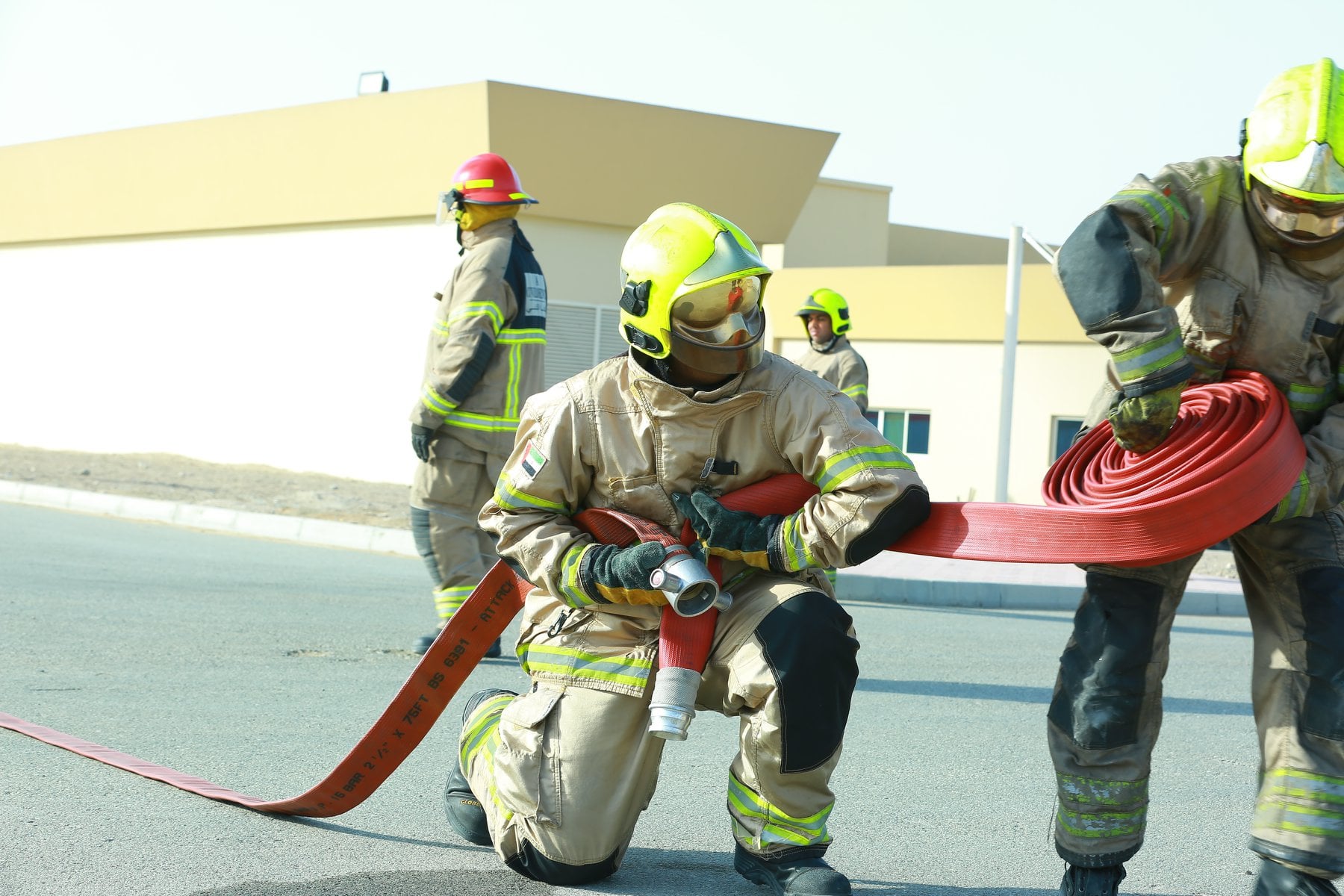 It's not often you see female firefighters in the Arab world but the UAE thinks both men and women are up to the challenge when it comes to saving lives.
Now, the country is encouraging women as young as high school age and university graduates to consider a career in male-dominated professions, deemed physically taxing, according to The National.
In Sharjah, 15 females were hired as firefighters last month as part of the first Women's Firefighting Unit. It makes them the first emirate in over 40 years to hire females in their civil defense units.
In fact, the Emirates Civil Defense Academy utilized their presence at Careers UAE 2018 to encourage more women to apply for jobs in the industry.
While women in male-dominated jobs do exist – just take a look at the number of female mechanics, military personnel, police and pilots there are in the world. In the Arab region, stereotypes about women's role in the workforce are not easily breakable.
So, to have governments encourage women to apply for hard, physically challenging jobs, is a very, very good thing for the Middle East.
Other countries in the region are also becoming more open and inclusive of women in certain jobs in the work force. In Saudi Arabia, where lately women's rights and equality are increasing at lightning speed, the Saudi General Directorate of Passports posted 140 job positions in airports and at border controls – and in one week from the listing, received 107,000 applicants from local females, according to CNN.
It might not be a job on the frontlines, but seems to me like we're getting there.
Image Source: Facebook user dcdacademy