3D Printing Dubai
Will Dubai Soon Be Printing 3D Bus Stops?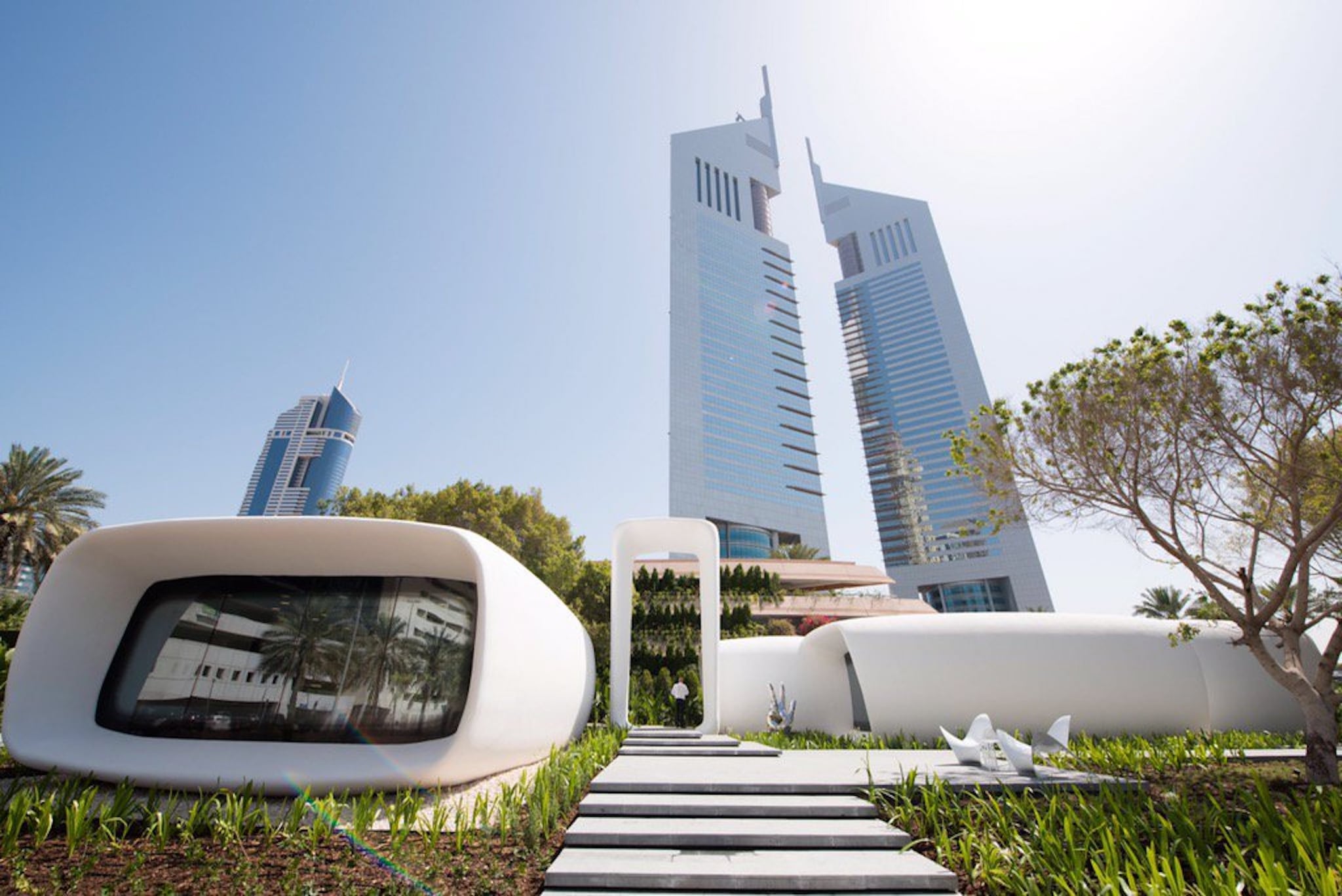 The world's first fully-functional 3D printed office building opened in Dubai in 2016. Located in DIFC, the building was inaugurated by Sheikh Mohammad bin Rashid al Maktoum, who spoke at the opening ceremony.
"We implement what we plan, and we pursue actions, not theories. The rapidly changing world requires us to accelerate our pace of development for history does not recognize our plans but our achievements," he said as he opened the Office of the Future.
Now, Dubai is dabbling once again in 3D printing, and the city might be seeing some pretty innovative new projects very soon.
Abdul Reda Abul Hassan, chair of the Dubai 3D Printing Strategy Implementation Committee at the RTA, said various projects will rely on 3D printing "such as a pedestrian bridge, Hatta Gates, bus stop, and marine transport station".
"Using 3D printing technology in implementing these projects will help developing innovative methods capable of contributing effectively to promoting Dubai as the smartest city; a global hub for tourists, visitors, investors and businessmen and a leading financial, tourism and service center in the world," he continued.
"We are fully confident that this digital technology will revolutionize the way Dubai's mass transit projects are implemented."
3D printing is significantly faster than regular construction, meaning bus stations, docks, and other structures could pop up much more quickly and at a lower cost than if constructed by traditional means. We're not sure where or when the city is going to be getting these new, innovative stations, but we'll be waiting.