4,000 Cows Bring Shipped to Qatar
Here's Why 4,000 Cows Are About to Arrive in Qatar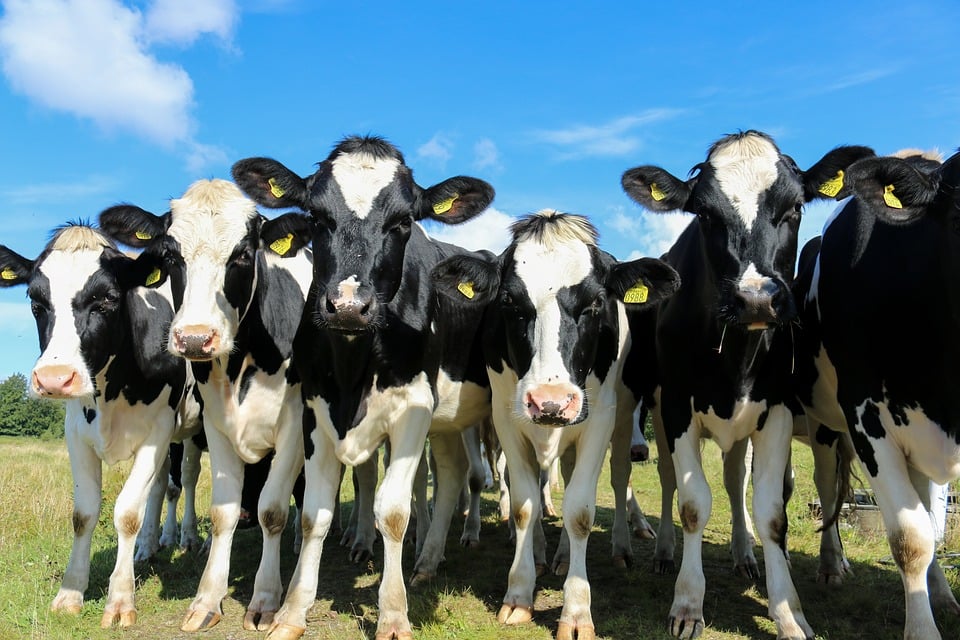 When the UAE, Saudi Arabia, Bahrain, and Egypt announced that they'd be cutting all diplomatic ties with the State of Qatar, one of the most immediate concerns for those living in Qatar was the possibility of a food shortage within the country.
Nearly 40 percent of Qatar's food comes via their land border with Saudi Arabia, and 80 percent of all the country's food comes from neighboring Gulf countries. Flights from all nations in the GCC (except for Kuwait and Oman) have been halted to and from Qatar, and sea ports have been closed as well, sending Qataris into a frenzy about the imminent shortage of food.
One Qatari businessman is seeking to aide his countrymen in a truly unprecedented way. Moutaz Al Khayyat, chairman of Power International Holding, has purchased 4,000 cows from Australia and the US, and is flying the 590 kg animals to the desert on Qatar Airways.
It will take 60 flights to get the entire herd to the Gulf, and, according to Bloomberg News, there were already plans to ship cows to Qatar so that the country could produce its own milk. Up until a week ago, almost all of Qatar's fresh milk came from Saudi Arabia, and the Qatar crisis urged the country to expedite its plan to bring the cows to a farm about 50km outside of Doha.
"Fresh milk production will now start by the end of the month rather than September and will eventually cover a third of Qatar's demand by mid-July, Al Khayyat said at his office in Doha," speaking to Bloomberg News. "Facilities for the Holstein cows are ready, though the company will take a hit on the shipping cost for the animals, which increased more than five times to $8 million."
The cows are expected to begin their journey this week. It is the biggest airlift of cows in history.
Image Source: Pixabay