Accidents on Dubai Roads Rain 2017
There Were How Many Accidents on Dubai Roads Yesterday?!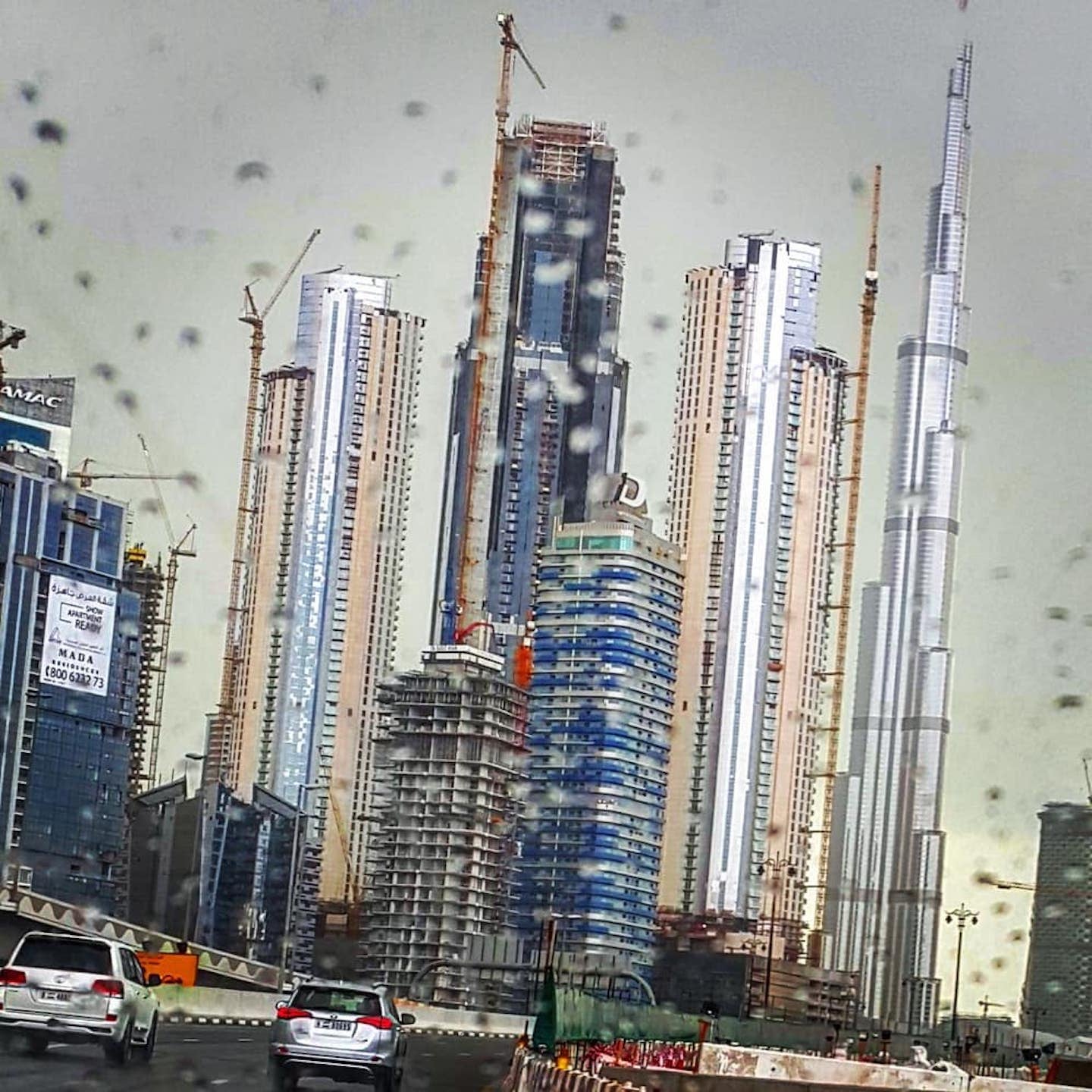 A storm hit Dubai yesterday morning, and people living in the emirate didn't know how to deal.
Traffic came to a standstill, services like Deliveroo and Fetchr were suspended, and homes and malls flooded, but by the evening, the air was cool and crisp and it was like it never even happened...but not for Dubai Police.
According to Dubai Police, 581 traffic accidents were recorded on Sunday, and it's all because of the rain. Additionally, 12,573 emergency calls were logged by the police during the same period.
Lieutenant Colonel Turki Abdul Rahman Bin Faris, Director of Command and Control Unit at Dubai Police, spoke about the importance of being particularly alert while driving in rainy conditions.
"Motorists should always keep a safe distance between cars and adjust their speed to the weather conditions … allow extra time for your journey and check your planned route. It's also advisable to slow down as rains make the roads slippery," he said.
"People must check the weather condition before jumping behind the wheel and they should follow safety instructions and regulations to avoid accidents," he continued.
While most of the accidents were in the city, Dubai Police was prepared to rescue people in outer regions, as well.
Officials prepared jet-skis and rubber boats in case of any potential emergency. "Our Difficult Missions Squad is ready to deal with any emergency incidents or cars stuck in water," the lieutenant said.
While we're back to sunny skies today, Dubai Police is still busy catching up from yesterday!