Ain Dubai Wheel Almost Complete
The World's Largest Observation Wheel Is Really Starting to Take Over the Dubai Skyline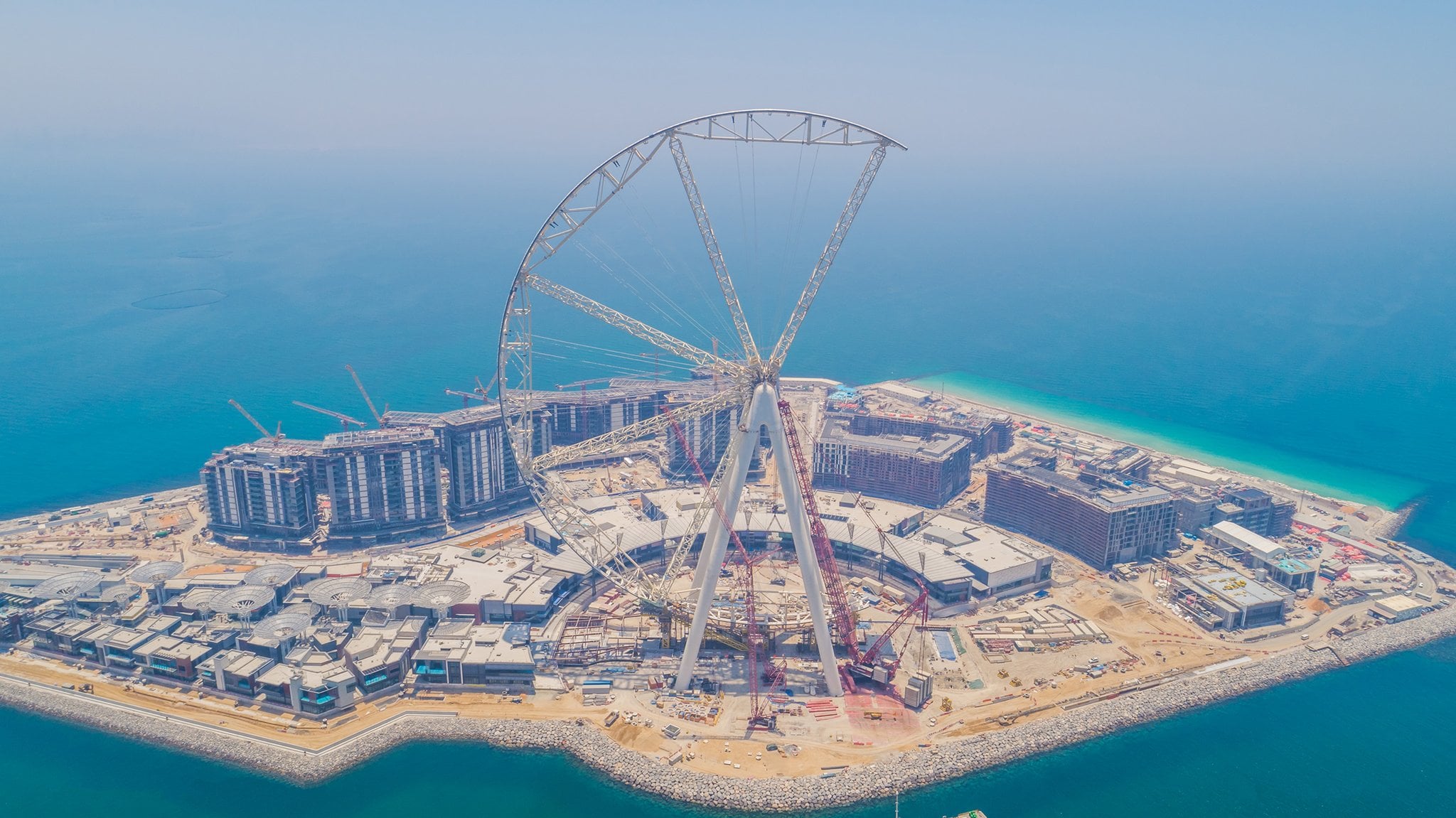 Everything moves so quickly in Dubai that if you blink you might just wonder how on earth a new building got there. The skyline has transformed so quickly over the years that in the next 365 days parts of the emirate are bound to have undergone yet another transformation. But with the world's largest observation wheel on the way, this is an image overhaul to outdo them all.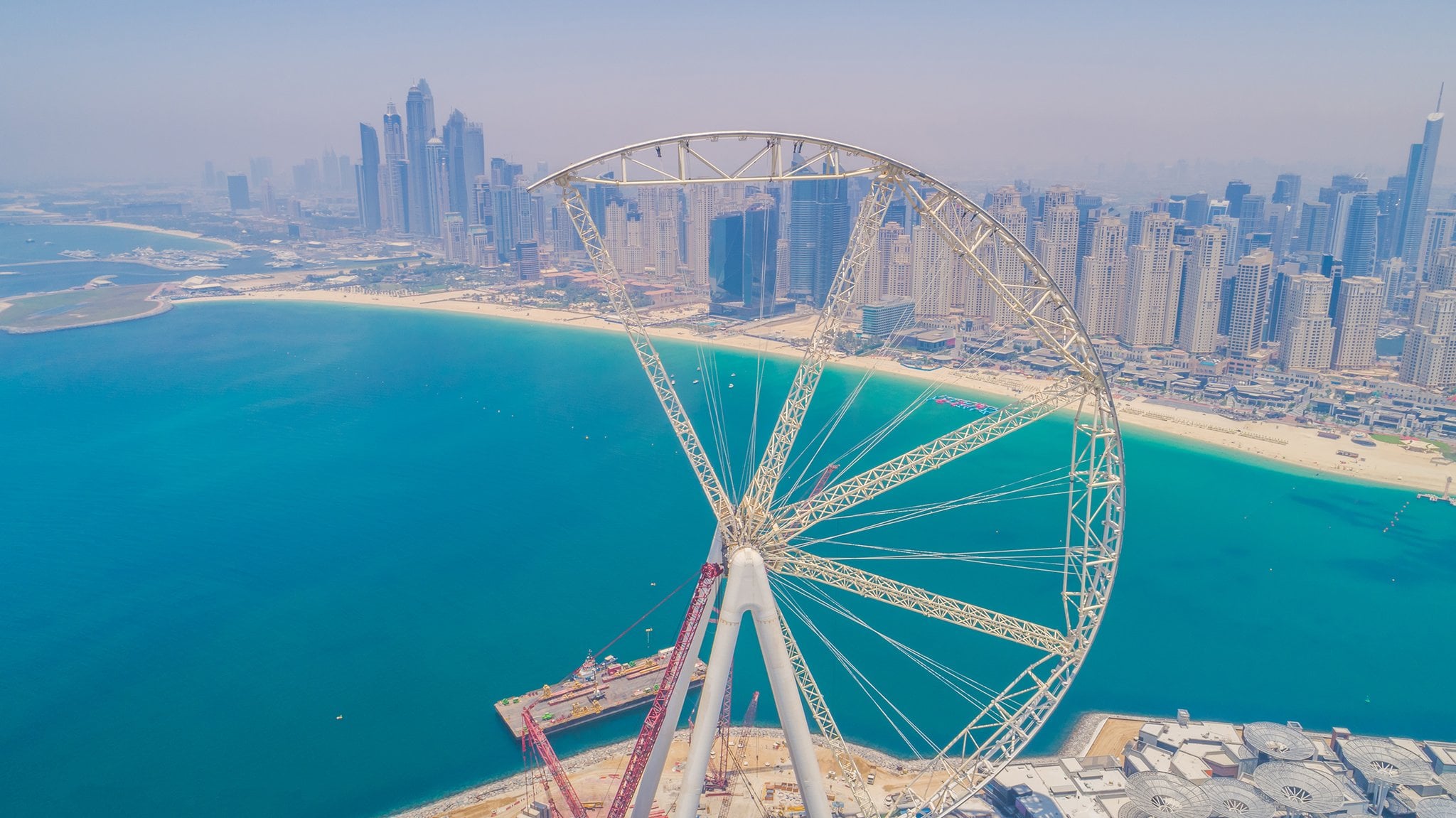 New images of the Ain Dubai wheel show that its completion is nearing and Dubai would have set yet another world record. Situated on Bluewaters island, at 210 meters tall it can be spotted from beyond its Dubai Marina location.
The island, near the Palm Jumeirah, will consist of 10 residential buildings (including 698 apartments, 17 townhouses and four penthouses) retail, leisure and entertainment, plus two luxury hotels. Visitors can access it via monorail or a bridge from The Beach in JBR.
Watch the video below to learn more.
Image Source: Twitter user dubaimediaoffice