Al Dhafra Road Abu Dhabi
A Camel Underpass Is Just 1 Feature on This New Abu Dhabi Road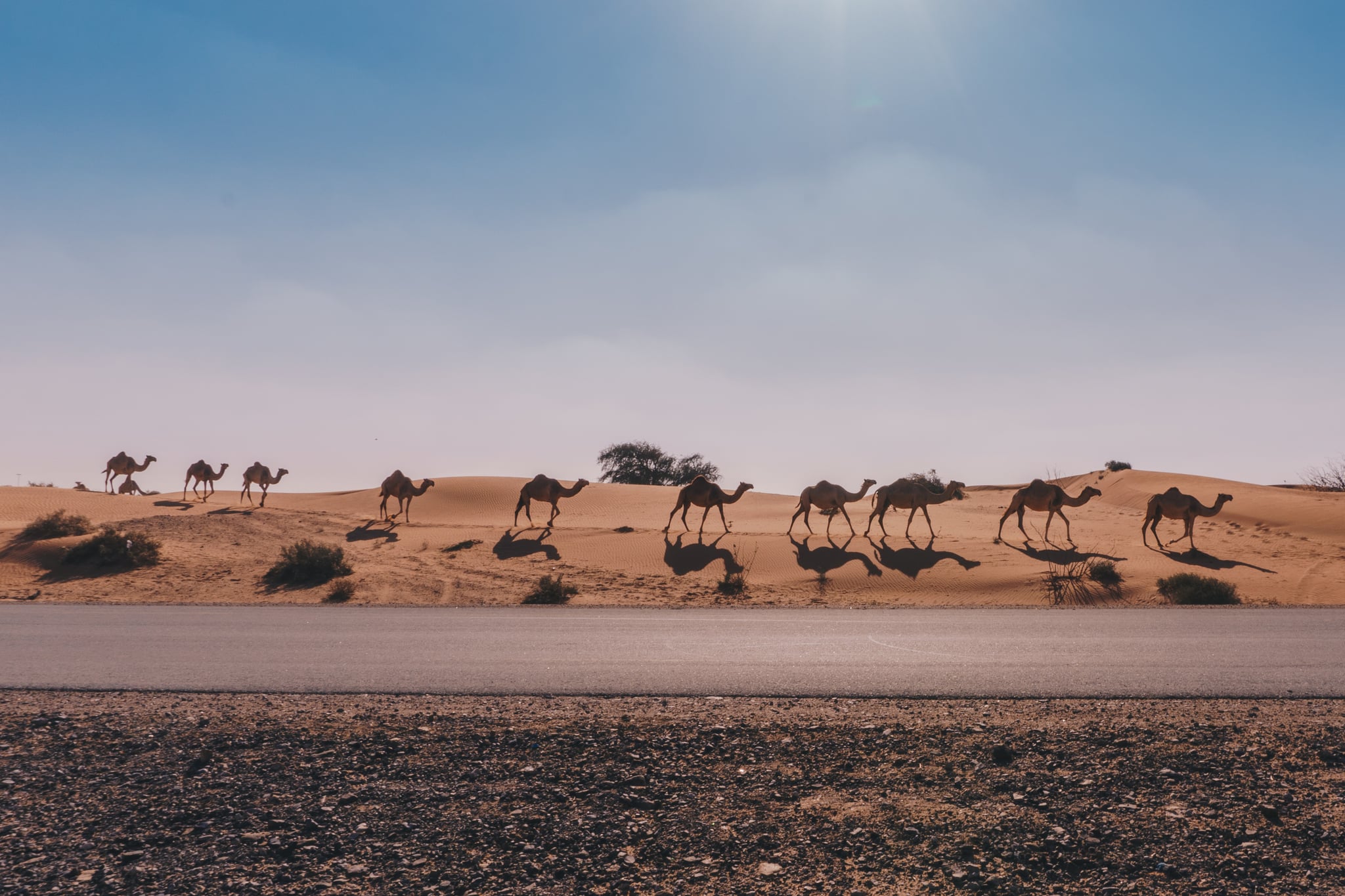 A new road has opened up in Abu Dhabi, and though its purpose is to provide safe and fast traffic flow, it has a few other features that make it one of the most modern roads in the country.
The Sheikh Khalifa bin Zayed highway, located in Abu Dhabi's Al Dhafra region, was inagurated on Wednesday by Sheikh Hamdan bin Zayed, and a number of government officials and royals attended the ceremony.
The project, which cost AED5.3 billion, now has three lanes instead of two in the area between Barakah and Ghuwaifat, and four lanes in the area of Marfaq and Baynounah; the latter of which stretches over 182 kilometers.
For the opening ceremony, a fleet of race cars drove down the four-lane highway.
Each lane on the highway can accommodate up to 2,500 cars per hour.
Because of the abundance of camels in the area, underpasses have been set up in a number of places so that farmers and other camel owners can walk their animals safely.
The other major upgrade includes fully-lit LED lamps, which will increase visibility, especially during foggy conditions.
These new additions are keeping not only motorists safe, but animals, too!