Al Wadha Mall Abu Dhabi Introduces Women-Only Parking
An Abu Dhabi Mall Has Introduced Female-Only Parking to Encourage Women to Shop More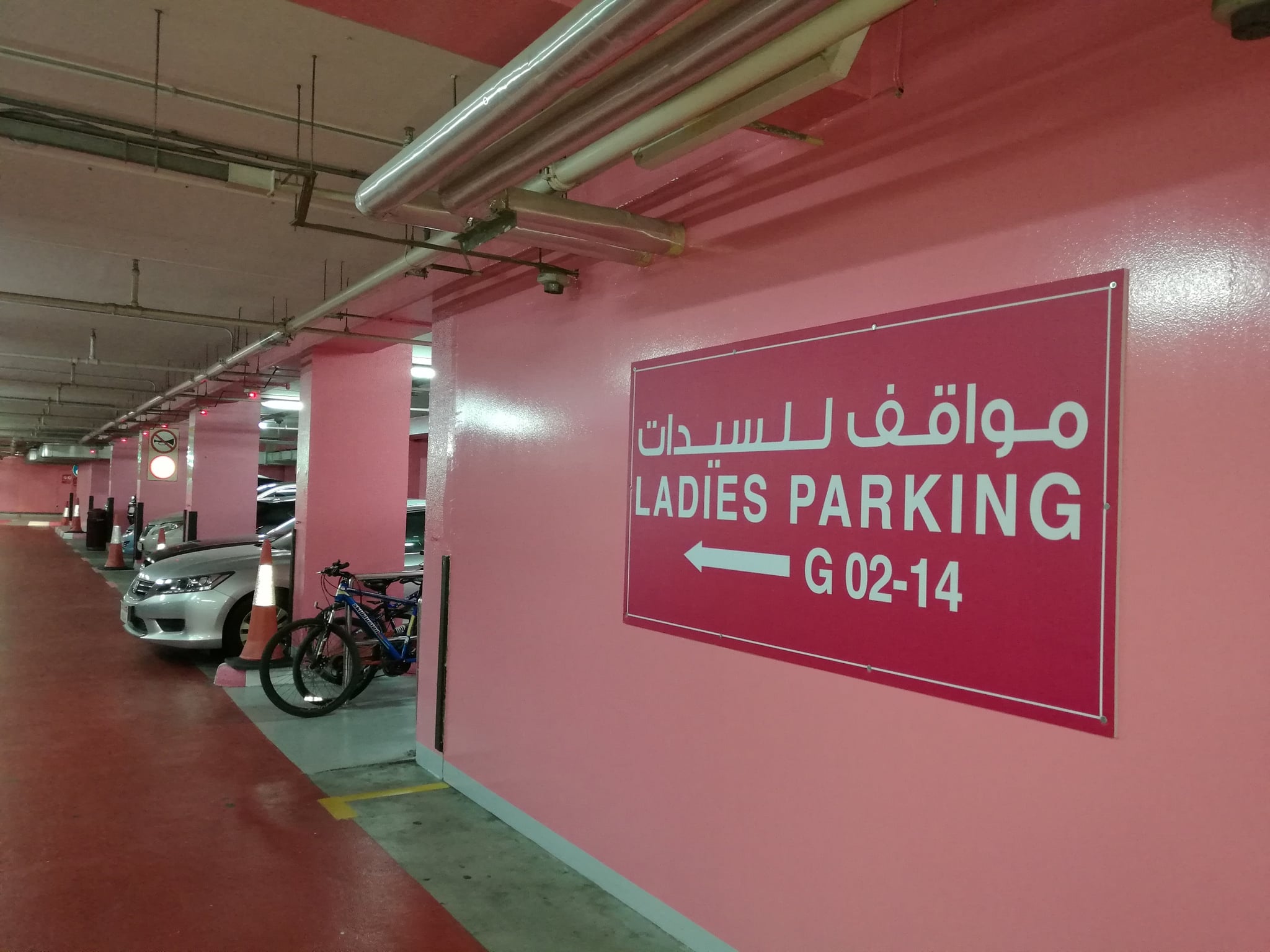 As if we needed any more encouragement to hit the rails….One mall in Abu Dhabi has introduced female-only parking. We've already heard of the women and children's carriage on public transportation but now even ladies traveling privately will get a bit of VIP service in the UAE's capital.
Al Wadha Mall has dedicated 80 pink parking bays on the ground floor and in their extension area, making it easier for females to find a place to park their car when they visit the shopping center, which has over 350 stores and 100 kiosks. The 3.3millionsq ft haven says more than 50 per cent of their 30 million annual shoppers are women so they're delighted to make the experience more pleasant for females.
"Reserved parking spaces for women shoppers encourages them to visit the mall more often and eases out their woes to look out for parking, giving them a feeling of oneness with the mall," Mr. Mohammed Nauman Thakur, General Manager at Al Wahda Mall, said.
"We are looking at aligning our mall initiatives with that of the government, and provide women with pink parking bays known as 'Ladies Parking.' We are very pleased by this initiative and would be looking forward to spread the message and benefits to as many mall goers as possible. We would want everyone to take advantage of our new set-up and enjoy all that the mall has to offer."
We certainly will be!