Apple Park Campus Roof Made in Dubai, Shipped to California
The New Apple Campus' Most Stunning Feature Owes All Thanks to Dubai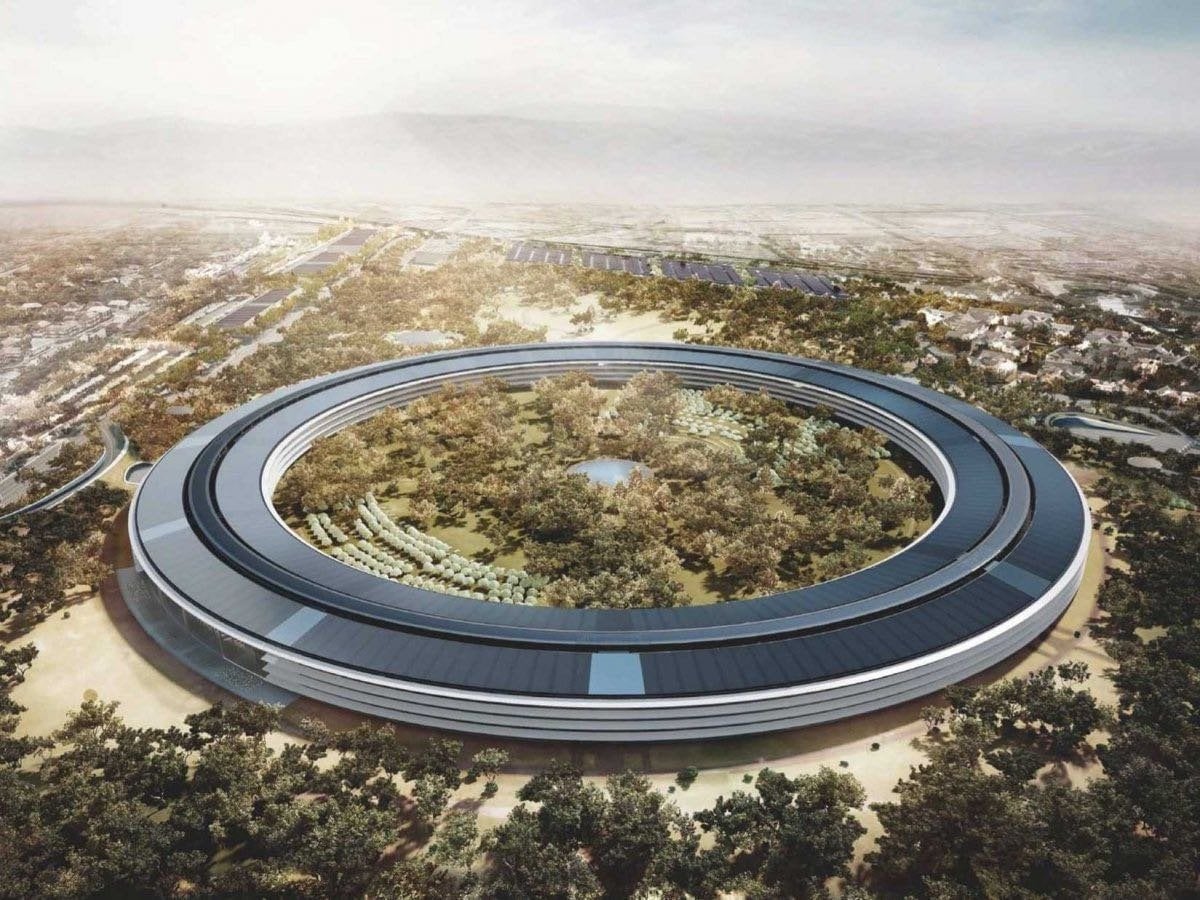 Back in February we told you about the new Apple Campus in Cupertino, California that will, quite frankly, make you want to quit your job and move to the United States. And now it has been revealed that it's incredible solar roof was built in Dubai before being shipped and assembled thousands of miles away. Impressive!
A whopping 12,000 employees are being moved into the new offices; spread over 175 acres, the 2.8 million-square-foot main building is clad in the world's largest panels of curved glass.
Staff will be able to roam lush parklands (containing a pond, walking and running paths, an orchard and a meadow) and there will be a 1,000-seat, 165-feet diameter and 20-foot-tall-glass cylinder auditorium in Steve Jobs' name. They can work out in the 100,000sq ft gym, and for three quarters of the year, the building won't need air conditioning or heating as it's naturally ventilated.
That reminds us, if you haven't already seen The Dubai Mall Apple Store stays so cool, check this out!